The Wine Advent Calendar is back for 2020. Actually, it's back in two versions. That's right, there are two of them this year, and I have the other one I'm working on writing up right now too.
This is one of the most popular Costco items we review every year, so we couldn't wait to jump into it. Here's what we said about it last year.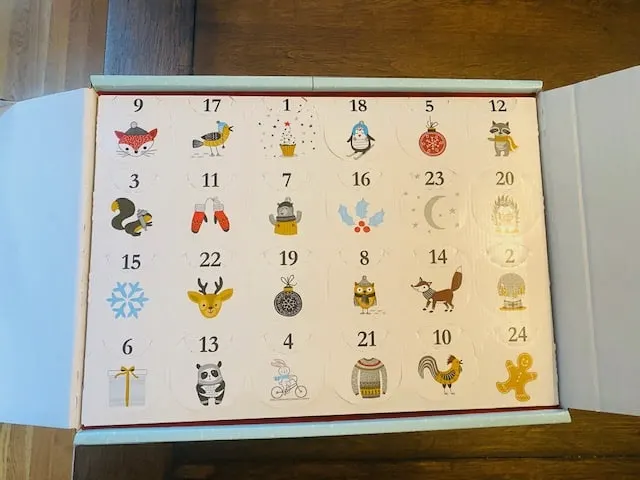 For this first Wine Advent Calendar, we will be calling it the Wine Advent-ure calendar. It might look familiar as the packaging is similar, maybe the exact same, as last year. You again get 24, 375ml bottles (1/2 size of regular wine bottles) from around the world. It's an assortment of rosé, white, red and bubbly.
Costco's price is $99.99, so quick division gives you a price of about $8 per bottle (if it was divided that way), or $4 per half bottle. As we noted in our review last year, having these half bottles on hand is really nice when you just want to pour a couple of glasses. If you want more, open a second.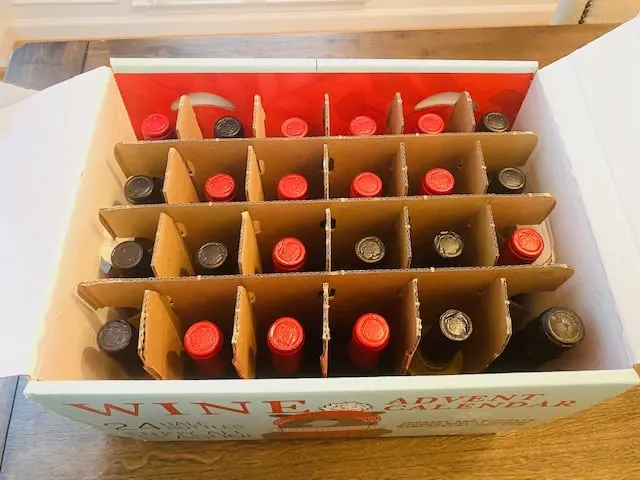 Right off the bat I noticed a couple familiar ones that we tasted from last year's advent calendar. Also included is the Ciel Bleu d'Aquitane Sauvignon Blanc which we did a full review on earlier, and enjoyed.
New this year, you'll see some wines from Bulgaria and Moldova, the latter of which I'm particularly fond of. I contributed a story about Moldovan wine to the HuffPost a few years back that points out some little known facts about the area. Another benefit of the calendar is that it helps you discover wines like these you might otherwise pass on.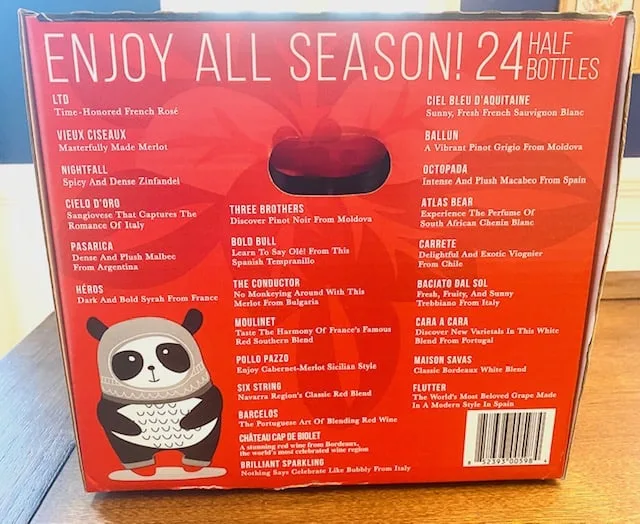 The entire list of wines included is here in this photo, but it's also worth checking out the slick website for the package that does a great job of listing each of the wines, along with detailed videos about their origin. It's super compelling if you're interested in this, so be forewarned that you are about to spend 20 minutes learning about these wines.
The key takeaway is that they sourced these bottles from some pretty respected vineyards. So let's get into a few of them. The idea is to wait until Dec 1 and then open one each day, but my box likely won't last that long, so I might as well dig in.
I put the numbered top back on to hide the wines so it would be completely random and picked 4 different bottles to taste and review.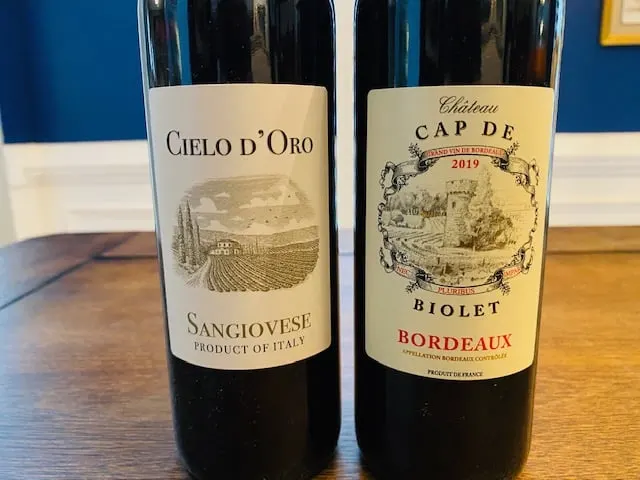 #4 2019 Cielo d'Oro Sangiovese
This wine is 100% Sangiovese and pours a pale purple in the glass; a fairly light and straightforward Sangiovese; medium in body; cherry fruit with some pepper sprinkled in; a good pizza wine. (12.5% alc.)
#23 2019 Chateau Cap De Biolet Bordeaux
This wine is a blend of 85% Cabernet Franc and 15% Merlot. It pours a deep ruby and is spicy and earthy on the nose; super dusty and dry throughout; combination of red and dark fruit flavor with a little bell pepper; we enjoyed this one as well. (14.5% alc.)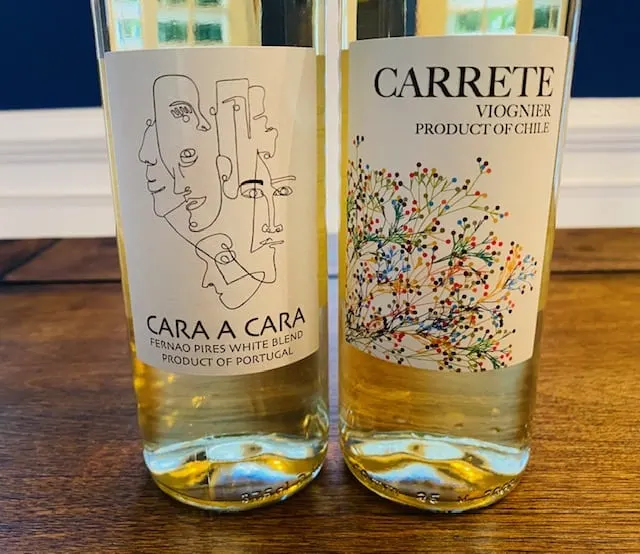 #17 2019 Cara a Cara White Blend
From Portugal, consists of 75% Fernão Pires, 20% Moscatel Graúdo and 5% Antão Vaz. These are some indigenous grapes you don't taste every day, so thanks to the Calendar for bringing these to us. The wine pours a medium gold with honey and melon flavors, super fruity and crisp; this was a delicious wine. (12% alc.)
#12 2019 Carrete Viognier
This one is 100% Viognier with 13.5% alc. It pours a nice pale to medium gold in color; white peach, pineapple flavors; medium in body; a very nice Viognier
There's a lot to like in this box, and it's a straight up awesome wine value. I love the thoughtful selection, I love the fact it's a bit different than last year, I enjoy the half bottle versatility, and it's impossible not to love the 30 days of wine this box provides.
I hope you enjoy this one as much as I did, and good luck holding back on these wines until the holidays. I look forward to sharing details about the second Wine Advent calendar that we are so lucky to have this year too.
Costco item number: 1357643​
UPDATES FOLLOWING OUR INITIAL POST: If you are unable to locate this Wine Advent calendar, don't forget there's a second Costco Wine Advent calendar out there that is equally as good. More info here.
Also, we wrote up a detailed FAQ all about both Advent Calendars.
And don't forget to subscribe to the blog. We send out two emails a week with the latest Costco wine reviews. And we never share our lists or spam.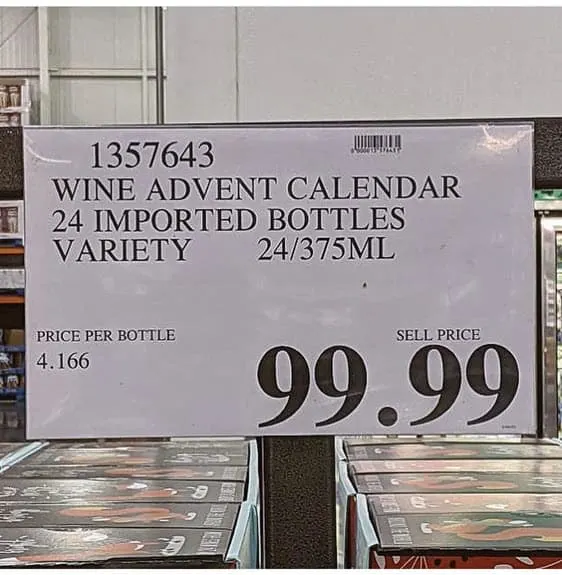 This wine was received as a sample for the purpose of writing this review. All reviews are written at the discretion of the individual reviewer. Opinions of the reviewer do not necessarily reflect those of CostcoWineBlog.com as a whole, and reviewers are not paid for their reviews by wineries or their affiliated distributors. We at CostcoWineBlog.com believe that wine preferences and opinions are often subjective and highly individualistic. Our scores are based on our individual perception of a wine and how well it reflects the area in which the grapes are grown, the expression of the grapes, and also the quality of the finished product. We remind readers that we are 100% independent of Costco Wholesale Corporation, and are simply of a group of Costco wine fans looking to try new wines and share our favorites with this community.