We started catching wind that this popular Costco Cab was hitting stores a week or so ago from readers, and I was happy to find it on my last visit. It often hits in the Sept/Oct timeframe so it arrived a little early this year for us.
We've seen a gentle price creep on this bottle over the years. It originally started at $19.99, and then hit $23.99 last year, so the first good piece of news is that the price stayed the same with this new 2019 vintage.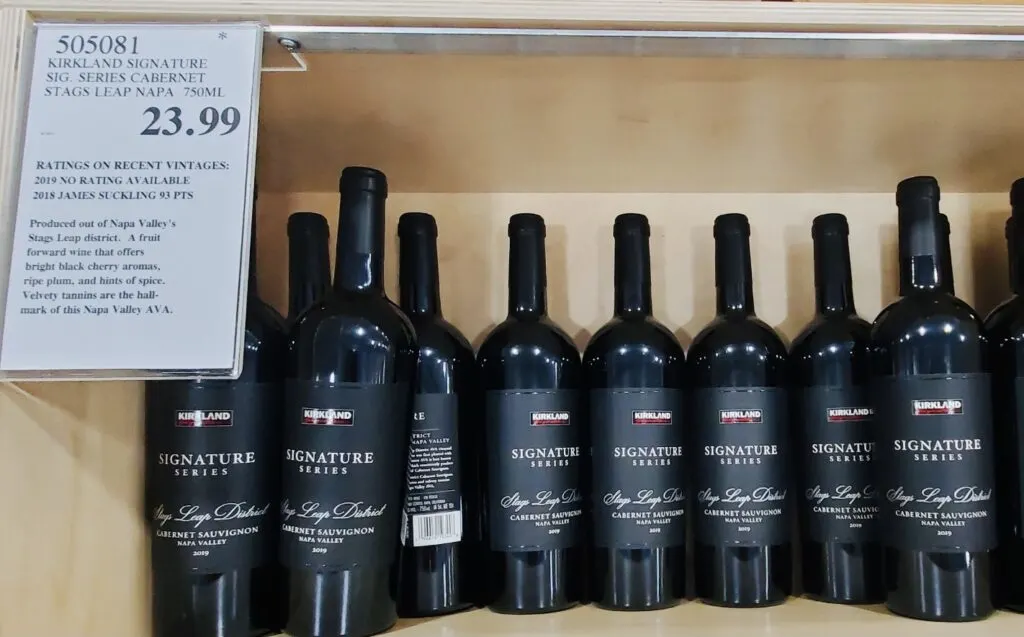 As I've remarked in previous reviews, this is a ridiculously good price for a bottle of Cabernet from Napa's Stags Leap region. I don't think there are any other bottles from this region that even come close. In a quick Google search, I didn't find any under $40.
Let's look at our rating history on previous vintages:
2013 90 points
2014 88 points
2015 (didn't review; does anyone have any notes on this vintage?)
2016 89 points
2017 89 points
2018 91 points
So really solid ratings, culminating in a big 91 points last year. What's on tap for this new 2019 vintage? Much of the same we experienced last vintage, and that's a good thing.
The wine pours a deep ruby in the glass with earthy aromas, some dark berry; nice and big in the mouth, full bodied with grippy tannins; flavors of black cherry, plum, blackberry, anise with some leather towards the finish; a really good lingering finish.
Give it 30 minutes (at least) for some air to open it up; it was a little tight for me right out of the bottle.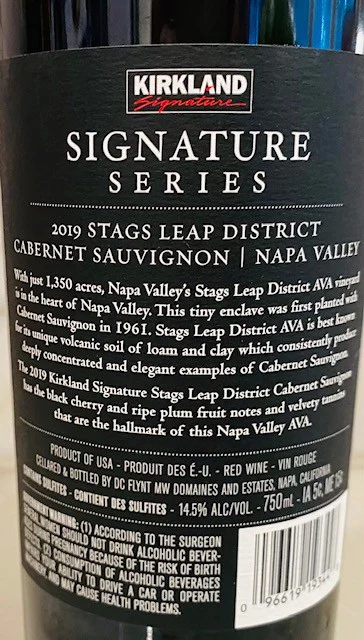 Overall, another "best of" vintage for this Kirkland wine. Taste one and if you agree with me, I'd grab as many of these as your budget can handle. They tend to move pretty fast, and the word is out. Also, adding to our Top Picks list.
CostcoWineBlog.com Rating: 91 points (a Costco Wine Blog Top Pick)
Costco item number: 505081
Purchased at Costco in: Atlanta, GA
Alc. 14.5%