It's always a joy to sit down with a glass of this wine. I was so pumped to see this hit Costco shelves, even if the price jumped a bit ($54.99 now, used to be $48.99). As far as high end, collectible wines go, this is one of the most accessible and delicious wines out there, in my opinion.
I think I can safely say I've tasted very vintage of this wine since 2001 (2001, 2004, 2007, 2009, 2010, 2011). It's not made every year, only the ones deemed worthy enough and they sit on them before release so when they hit stores they are aged a bit and ready to drink. But still with enough life to run the long haul.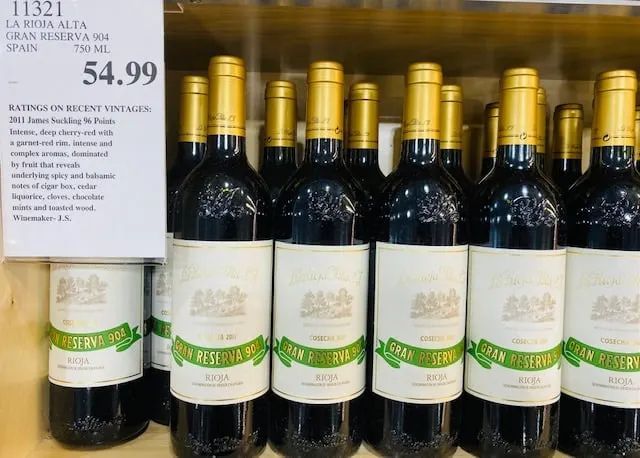 I have a bunch of these in my cellar, usually trying to buy three at a time, tasting one and cellaring two, per my rules. The 2001 vintage was one of my "ah ha" bottles. The first time I tasted an amazing wine at such an amazing price. That search for high value, fair cost, has been the nexus for this site.
Granted these are not inexpensive wines at all at $54.99. That's a lot of money for a single bottle of wine, but stack this next to most $55 Napa Reds and we're not even in the same ballpark. The La Rioja Alta 904 would blow most of these other wines away. It's no surprise we've seen a little price jump as more people have discovered this one.
The wine pours a medium ruby in the glass and looks young, just a slight rust around the edges. But not much. Aromatic nose with spicy black cherry and anise; in the mouth black cherry, pomegranate and plum flavors; acidic and vibrant throughout with a lingering finish.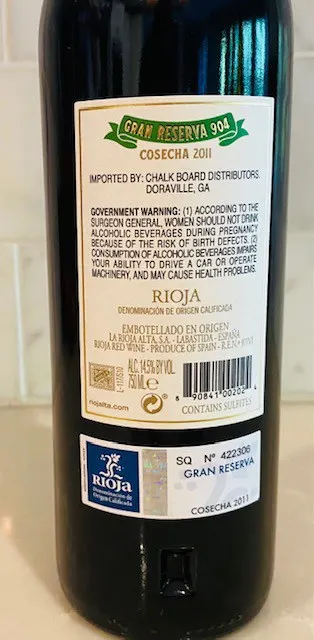 This vintage is once again absolute dynamite. Exactly what I hoped for. I dropped two in my cellar and might consider a couple more if I can swing it. This is one of those wines that fill a cellar nicely; they can appeal to an average wine drinker who wants to swim upstream as much as a serious wine nerd looking for something special.
CostcoWineBlog.com Rating: 94 points (a Costco Wine Top Pick)
Costco item number: 11321
Purchased at Costco in: Atlanta, GA
Alc. 14.5%