For years, we've been asking for Costco to bring in more unique white wines and boy have they delivered upon that request in 2023.
This one really caught us by surprise, and there's a lot to unpack.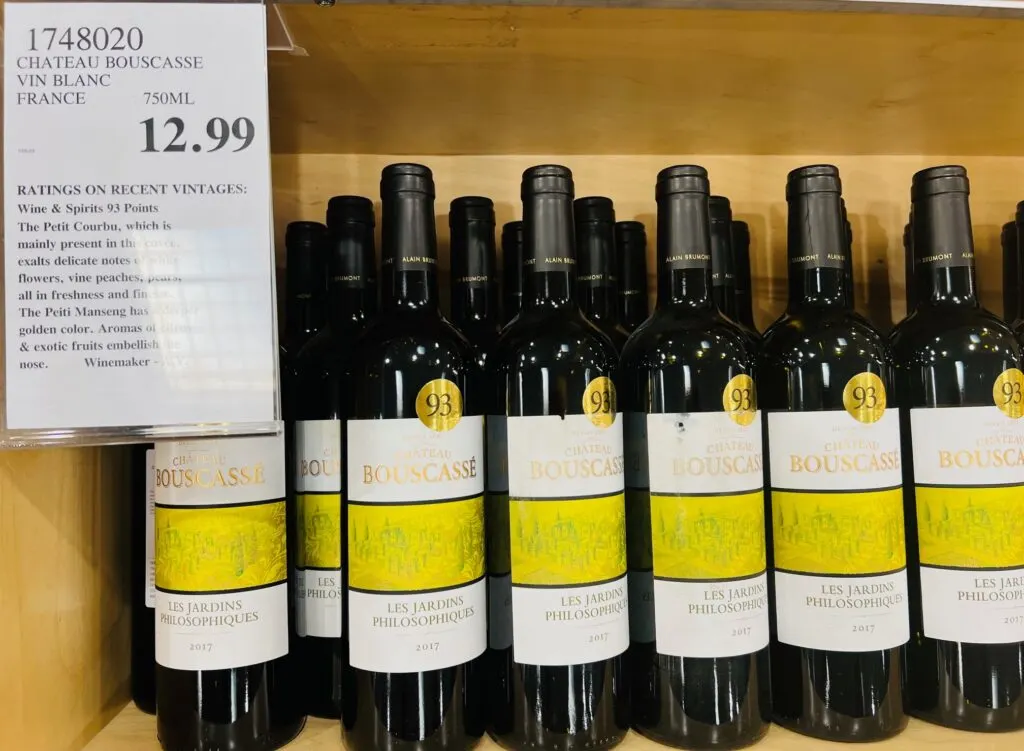 First is the varietal make up of this unique white blend from southwest France. It consists of 70% Petit Courbu and 30% Petit Manseng. Clearly not the varietals you hear being discussed or see very often. And we did a little poking around to learn more about them as well.
Petit Courbu is a light skinned variety that mainly hails from the southwest region of France. Petit Manseng is a thick skinned grape with small berries often used to make dessert wines, and is a varietal starting to pop up at various vineyards in the US.
We have to say, this is the first time we've tasted this combo, and they work extremely well together. The price was spot on too at only $12.99, a bargain for a wine of this caliber.
In the glass the wine pours a medium gold with aromas of honey, citrus, a little nuttiness; the wine is medium in body with good acidity, a nice tanginess throughout. Flavors of nectarine, apricot and peach. Clean finish, solid all around.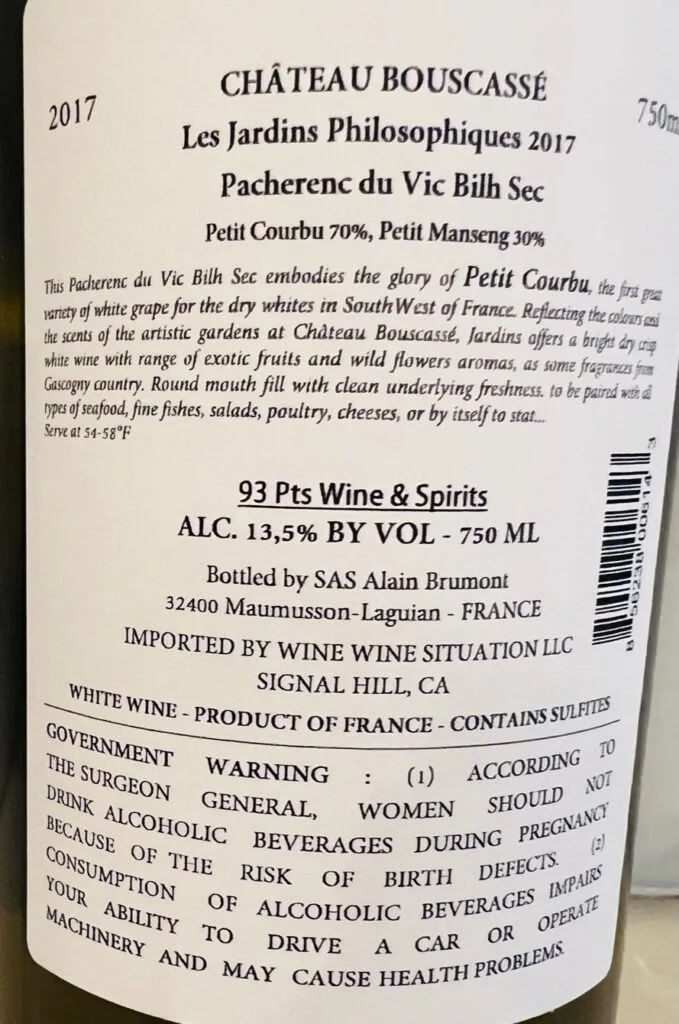 This was such a fun find, and we love tasting new wines from new regions. This is exactly why we appreciate Costco's curated wine selection as they almost say "here, you should try this." In his case, you really should try this (and share with your wine nerd friends).
CostcoWineBlog.com Rating: 89 points
Costco item number: 1748020
Purchased at Costco in: Atlanta, GA (Kennesaw)
Alc. 13.5%