The latest vintage of the Kirkland Malbec arriving in stores is always a welcome sight, and what we expect to see in December of each year.
Similar to the Kirkland Bordeaux Superieur that we just reviewed, this bottle continues to retain its super low $6.99 price tag. With the inflation we've seen elsewhere, it's surprising these are still staying this low, but we're not complaining.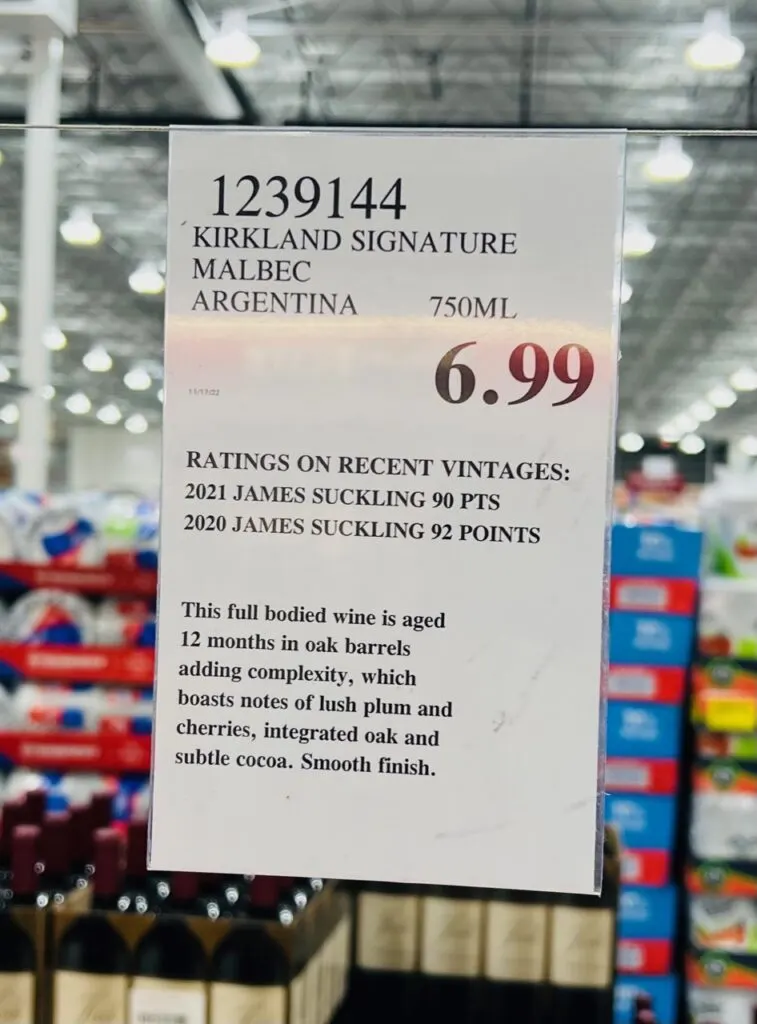 The Kirkland Malbec has always pulled down some strong ratings from James Suckling as you can see indicated on the Costco sign. He gave a slight edge to the 2020 vintage compared to this new one, but we found them to be very similar (in a good way).
Here's our list of ratings over the years. You can see we are finding this one to be trending in the right direction with the past few vintages.
2015 86 points
2017 85 points
2018 87 points
2019 87 points
2020 88 points
Getting into the wine, in the glass it pours a medium to deep purple, with some dark fruit and oak on the nose. Nice flavor of black cherry, blackberry, a little black licorice with some spice in the finish.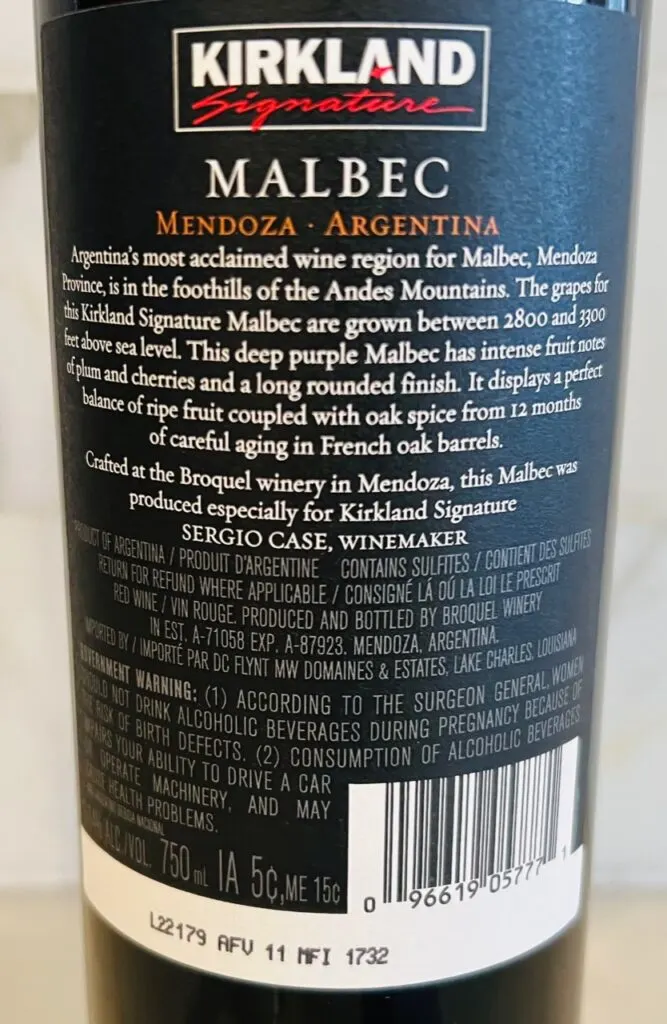 This one is very similar to the prior vintage, and we're going to rate it the same at 88 points. It's right there among the best vintages of this Malbec that we've tasted. Hard to beat at this price. This is why we shop at Costco. Cheers.
CostcoWineBlog.com Rating: 88 points
Costco item number: 1239144
Purchased at Costco in: Atlanta, GA (Kennesaw)
Alc. 14%