It was only about 8 months ago when we reviewed the 2018 vintage of this Kirkland wine, and we noted that we enjoyed that vintage more than in years past. We scored it 87 points. So things were trending in the right direction.
And that seems to be confirmed by this new 2019 vintage, which we found to be equally as good. The first big news is that the price is still $6.99, which is hard to beat for a Malbec from Mendoza. And is just flat out inexpensive for any bottle of drinkable wine.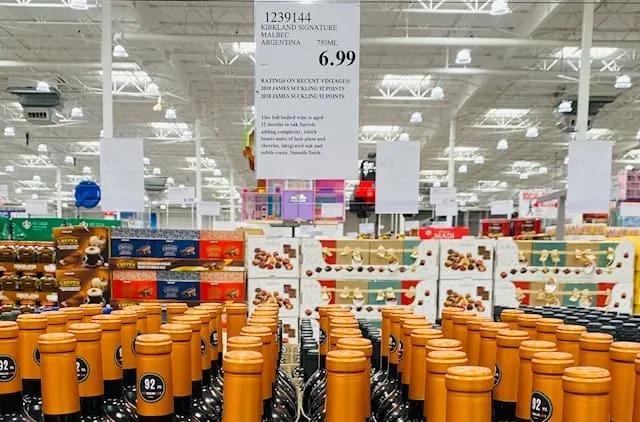 The wine is once again produced by Broquel, who many of you Malbec fans may know, generally sells their wines like this for around $12-$13. So we're getting a good wine for half the price it might otherwise be if wrapped in a different label.
My tasting notes are fairly similar to the 2018 vintage. The wine pours a pale to medium purple in the glass with floral and perfume aromas on the nose.
It is medium to medium plus in body with spicy black cherry, blackberry and blueberry flavors. Almost a little cranberry sour twist mid palate. The wine is chewy and grippy into the finish.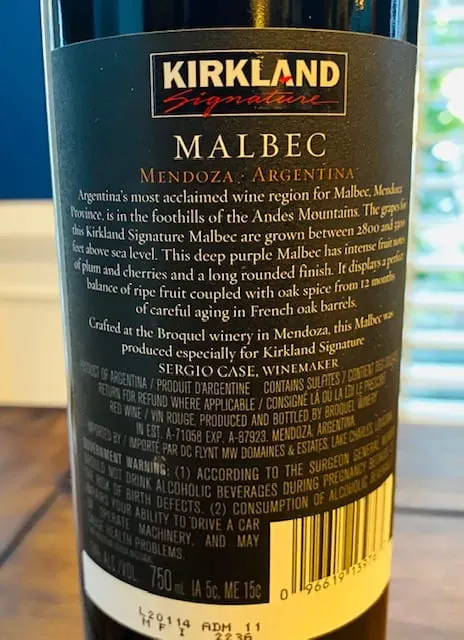 The last two years have seen an improvement in this wine in our opinion, and it remains a really good buy for only $7. I'd pick this one over the Kirkland Napa blend we just reviewed that costs $11.
Suckling regularly goes 90+ points on this bottle, which is really high. I'm going to go 87 points which is the same as last year, but a step up from the 2017 vintage that we rated 85 points.
CostcoWineBlog.com Rating: 87 points
Costco item number: 1239144
Purchased at Costco in: Atlanta, GA (Kennesaw)
Alc. 14% (up from 13.5% in 2018 vintage)