And…we have another popular Kirkland bottle hitting store shelves in a brand vintage: the dependable, but not unbelievable, Kirkland Chianti Riserva.
The Kirkland Chianti is one of those mid-pack Kirkland wines that are priced right, they're ok for an average meal or pizza night, but they just leave a little to be desired. Similar to the Kirkland Malbec that we just took a look at, these mid-pack offerings usually fall into the 86-88 point range for us.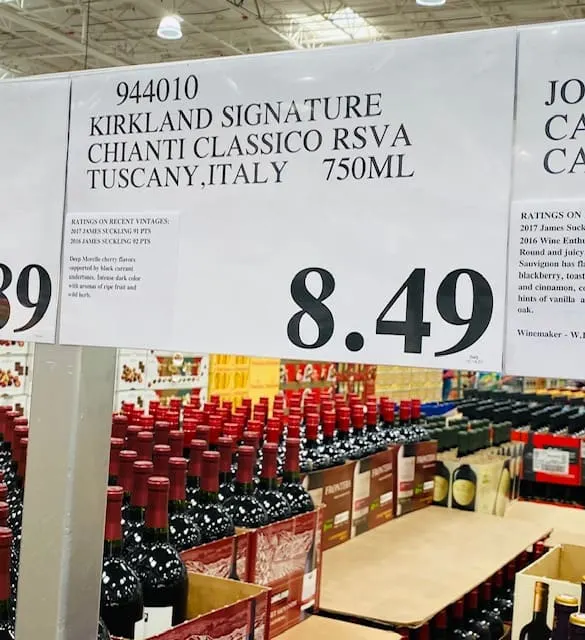 This Chianti always gets me though because it has so much going for it with the way that it's dressed up. It's a DOCG wine vs the lesser DOC designation. It's a Chianti Classico, which is not a classic version of Chianti but rather the premier area within the Chianti region. And it's a Riserva which requires additional aging of the wine.
Typically that checks most of the big boxes for Chianti wines, and bottles that do usually cost a lot more than Costco's $8.49 price tag. Like years past, this wine is once again produced by Villa Cafaggio, as indicated on the back of the label.
It pours a medium garnet in color with pepper and dried red fruit nose; medium plus in body with flavors of cherry, pomegranate, cranberry; nice acidity into a dry finish.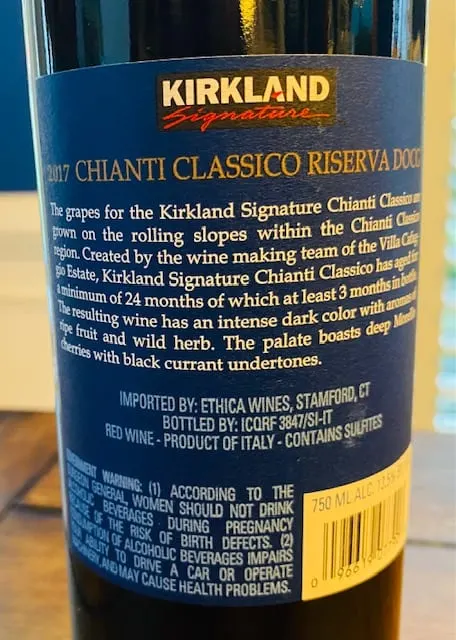 This is a decent wine, drinkable and ok for the price but not what you expect from a wine with all the right markings on the bottle. I felt this drank more like a basic everyday Chianti, which isn't a bad thing, or even unfair for the price. I just would like to see a little more, and quite frankly I'd be willing to pay a couple bucks more for a bump in quality.
Be sure to decant or pour in a glass for 30 minutes before consuming as the wine was super tight right out of the bottle. I'm going to drop my rating one level to 86 points. We went 87 points on the last vintage and 88 points for the one before that. Let's hope we can reverse this trend when the '2018 vintage arrives.
CostcoWineBlog.com Rating: 86 points
Costco item number: 944010
Purchased at Costco in: Atlanta, GA
Alc. 13.5%