We always love to see the newest vintage of this Kirkland classic arrive in warehouses.
Ironically, just a few months ago we saw an unexpected restock of the 2015 vintage in stores around the Atlanta area, which disappeared pretty fast. It goes to show, you just never know what you will find at Costco.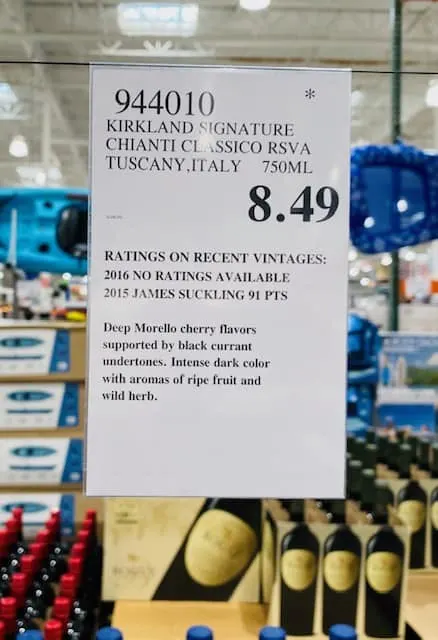 Good news for this 2016 vintage is the price has stayed the same, at the unbelievably low $8.49, which makes this still rather simple, DOCG Riserva Chianti hard to resist. It is once again produced by Villa Cafaggio, as indicated on the back of the label.
The wine pours a pale garnet in the glass and you can see through it; dusty nose with dried red fruit; flavors of black cherry, anise, pepper with a super dry finish that is very lasting. The finish is pretty impressive for such an inexpensive wine.
In our review of the 2015 vintage we said the wine was "clean and light," and that's exactly how this one felt too. It's a pretty simple wine, easy to just throw back without paying much attention. Perfect for a Wednesday night Italian dish, or pizza night. The nice long finish helps.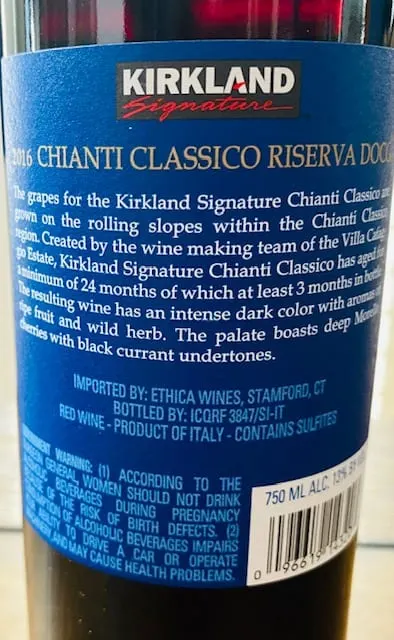 Overall, while our tasting notes for the 2016 vintage are similar to what we said about the 2015, I'm going to drop the wine down one point from 88 to 87. That's just how it hit me this year.
But this remains a great price on a very drinkable wine. Give it a minimum of a 30 minute decant too. It was a little closed right out of the bottle.
CostcoWineBlog.com Rating: 87 points
Costco item number: 944010
Purchased at Costco in: Atlanta, GA
Alc. 13%