The Seghesio Zinfandel is one of those Costco staple wines that I look forward to every year. A little bit of a surprise this year is the price moved down to $19.99, from $20.89 last year. Not a lot but movement in the right direction.
You can also find it online for $19.99, so Costco might still have some room to play with this price. Regardless, for $20, it's a delicious wine. We loved the 2016 vintage of this wine, rating it 91 points, which matches pretty much all the high critical praise this wine always receives.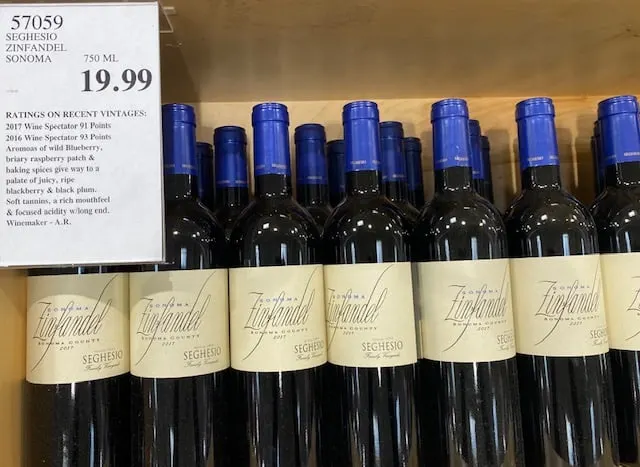 As is always the case, this wine is a blend and here's the breakdown for this new 2017 vintage: 87% Zinfandel, 9% Petite Sirah, 2% Carignane, 1% Syrah and 1% other reds. Last year there was a tad less Zin and more Petite Sirah.
The wine pours a medium purple color and is just barely see through. On on the nose is blueberry jam and baking spice; the body is medium plus, almost full; flavors in the mouth of blueberry, blackberry, a little pepper spice; the wine is tannic and grippy; solid finish.
Zinfandel is always a classic pick with grilling, and we enjoyed this wine with some Green Egg cooked grilled hamburgers. (Costco meat has been slim pickings so we've been ordering from Piedmontese and their grass fed meats are amazing. I have zero affiliation with the company, just trying to help if you're looking for some high quality meat delivered to your door right now)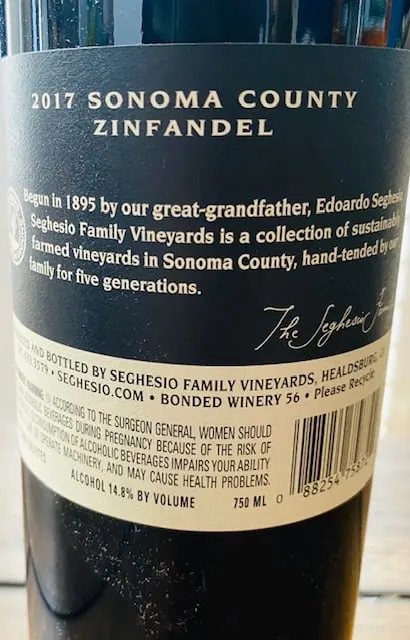 Wrapping this one up, we have another nice effort this year from a consistently solid producer. You might be wondering, is it worth it to spend $20 on one bottle of this Seghesio, or two bottles of the $10 Kirkland Zinfandel, which we also liked, and reviewed recently.
I think the Seghesio is worth it, but we're also a fan of the Kirkland bottle. So I'd say spend $30 and buy one of each and see what you think.
CostcoWineBlog.com Rating: 90 points (a CostcoWineBlog Top Pick)
Costco item number: 57059
Purchased at Costco in: Atlanta, GA
Alc. 14.8%