Smith & Hook is one of those dependable names you love to see on a bottle of wine. Kind of like Seghesio, Ridge or Mayacamas (first three that came to mind), I just can't think of the last time I tasted a wine from Smith & Hook that I didn't enjoy.
So finding the latest vintage of their red blend at Costco was a real treat. Granted the $15.99 price tag leaves a little to be desired. Retail on the wine is $25, but this same bottle is available at Total Wine for the same $15.99 price tag, and online, even less at a few places. $12-$14 at Costco would be great. And the price is the only gripe I have with this one.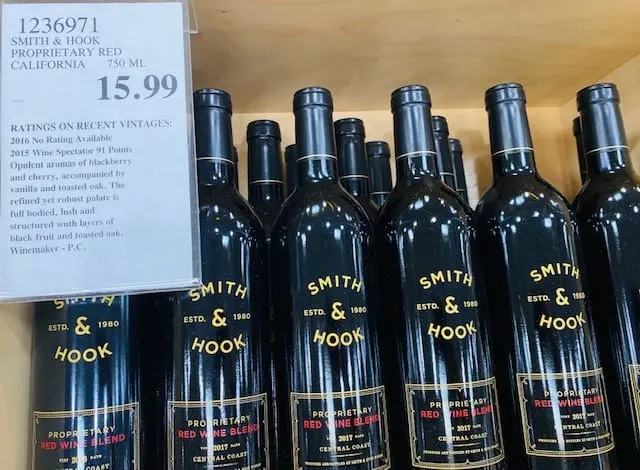 The blend here is Merlot, Malbec, Petite Sirah and Cabernet Sauvignon, sourced from a variety of vineyards around the Central Coast area. Usually I don't like these so called kitchen sink blends, but Smith & Hook always seem to know how to do it, and they did again with this bottle.
The wine pours a deep deep ruby in the glass, with dried dark fruit, earth and wood on the nose; in the mouth are flavors of black cherry, black licorice and dark chocolate; a touch of vanilla into the finish.
The wine is full bodied and big with punch but delivered very nicely, so well structured. It really is an example of these "fields" blends done right. The finish is lasting and long. Really a delicious wine.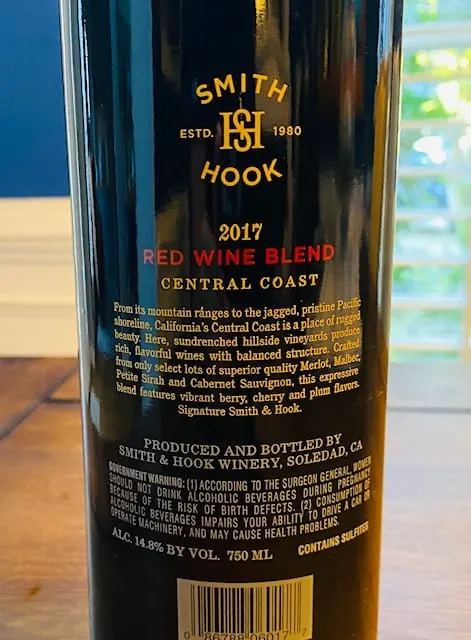 For those looking for $15 California reds, this is a top contender in my opinion. Smith & Hook also makes a delicious Cabernet Sauvignon, so keep an eye out for that. It's priced a little more, around $20, but frequently pulls down 90+ ratings from the critics.
We reviewed the 2015 vintage of the Smith & Hook blend last year, and our reviewer Erin had similar feelings as I had about this current vintage. We'll be adding this wine to our Top Picks list.
CostcoWineBlog.com Rating: 90 points (a Costco Wine Top Pick)
Costco item number: 1236971
Purchased at Costco in: Atlanta, GA (Kennesaw)
Alc. 14.8%