Mayacamas is a special vineyard. It's high on top of Mount Veeder on the western side of the Napa Valley. I was lucky enough to experience a private tour and tasting and it blew me away.
Beyond the vast acres of vineyards throughout the property, the vibe is casual and low key. The winery isn't jumping at every spark in the wine world to appease the current trends of the time.
Rather, they've taken an old school, European driven approach to winemaking, and the result is new world fruit produced in old world methods, which is right in my wheel house.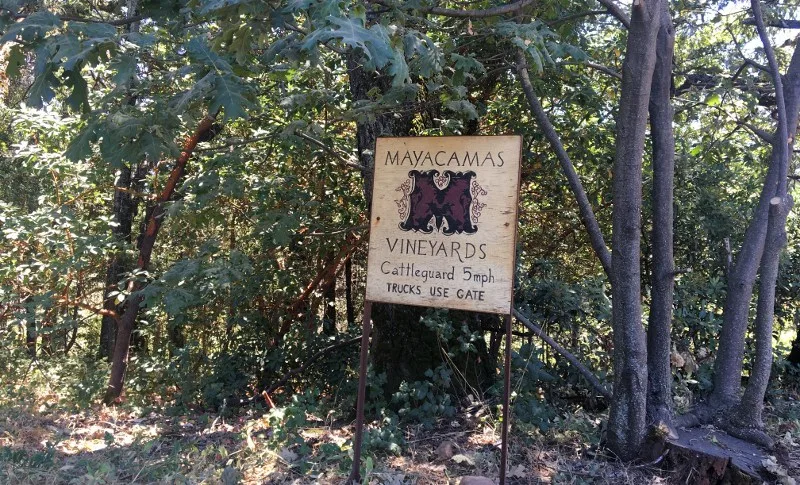 When this Chardonnay popped up at Costco, I couldn't believe it. The price was $43.99 which is so far below the winery's price I won't even post it, but a good 20% lower than I was buying this same wine for at Total Wine.
So I bought quite a few to have on hand, and even included it in this wrap up we did of the top white wines to buy at Costco right now. When I'm looking to spend a little more on a Chardonnay, this is the wine I'm hoping to find.
It's light in color on the pour, juicy nose, zesty, more alive in the glass than other wines. A nice dose of lemon, grapefruit and sour apple flavors; lots of tart without loads of butter and oak. I think early stage white wines fans would mistake this for a top level Sauvignon Blanc.
And I think that's why I like it. The fruit is vibrant, but it has body and character (which I find lacking in many Sauvignon Blancs). This tastes like a Burgundian wine, and would be at home next to a nice Chablis.
Lovely wine, and certainly one that we will add to the Recommended Wine list.
CostcoWineBlog.com Rating: 91 Points
Costco item number: 1138425
Purchased at Costco in: Atlanta, GA (Kennesaw)
Alc. 14.25%