The Kirkland Malbec hasn't been one of our favorites historically, although it's hard to argue against a wine that only costs $6.99, as it does again this year in the current vintage.
And I actually found this vintage to be a nice step in the right direction. I gave the 2017 85 points, noting it was just ok and a decent buy for only $7, considering what else you can buy for that price.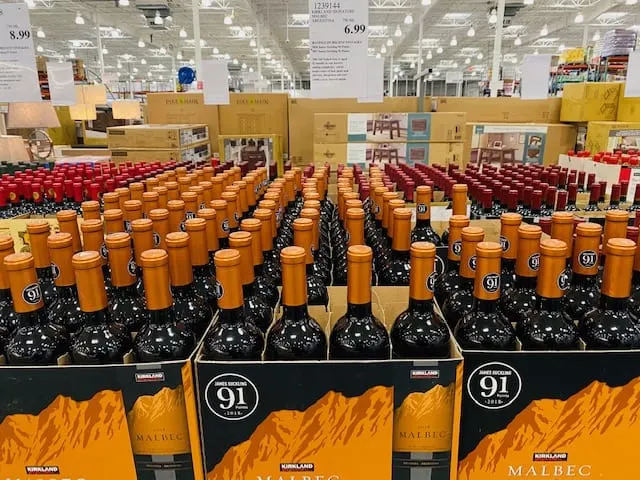 I found the 2018 that is in stores now to be more enjoyable. The wine is again produced by Broquel in Mendoza, who we've noted in the past, sells Malbecs like this for around $12-$13. So we're getting a good wine for half the price this time around.
The wine pours a medium purple color with a nose of perfume and black cherry scents; medium plus in body; flavors of red and dark fruit, cherry, boysenberry and plum; much more pronounced fruit profile than in year's past. The wine has a nice lingering finish.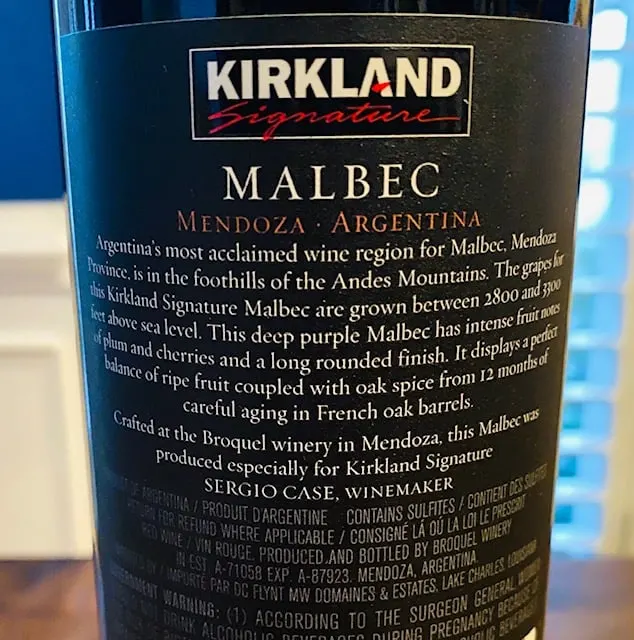 This is a nice buy at this price and a perfect wine for your everyday meal or pizza night. I'm more impressed than I expected, so perhaps will pick up a couple more on my next trip. Let us know in the comments below if you've tasted this one, and how you like it, especially if you've tried previous vintages.
CostcoWineBlog.com Rating: 87 points
Costco item number: 1239144
Purchased at Costco in: Atlanta, GA
Alc. 13.5%