I always love running into the discounted wines at Costco since the already great pricing just gets even better. Sometimes it's a lot (like this one that I barely missed) and sometimes it's just a small percentage, like this Malbec I just ran into this week.
Standard price is $9.49 but with $1.50 off it drops to only $7.99 and is good until 3/15 (do note sometimes the discounted price sticks for a bit so always pay close attention even after the promo date).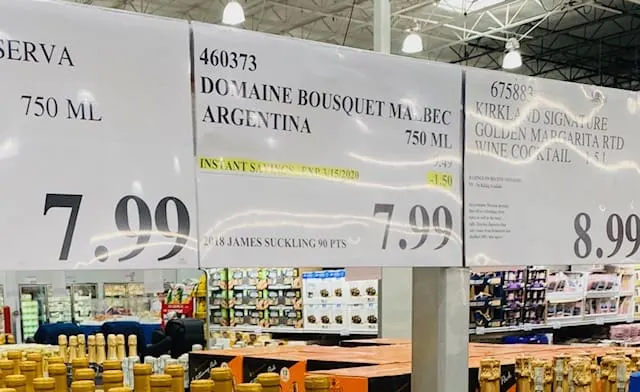 It's also worth noting the organic grapes as well as the 90 point Suckling rating, so I was curious to taste this one. I was also interested to know, as I'm sure many of you are right now, how this Malbec stacks up to the latest vintage of the Kirkland Malbec, which we just reviewed and that carries with it a standard price tag $1 less.
The short answer is that it stacks up pretty nice. This is a juicy Malbec that is alive and ready to go. Deep violet, earthy nose; great flavor in the mouth with raspberry, strawberry, red licorice, mostly red fruit with a touch of pepper and baking spice; sticky finish. This is a good little wine for the money.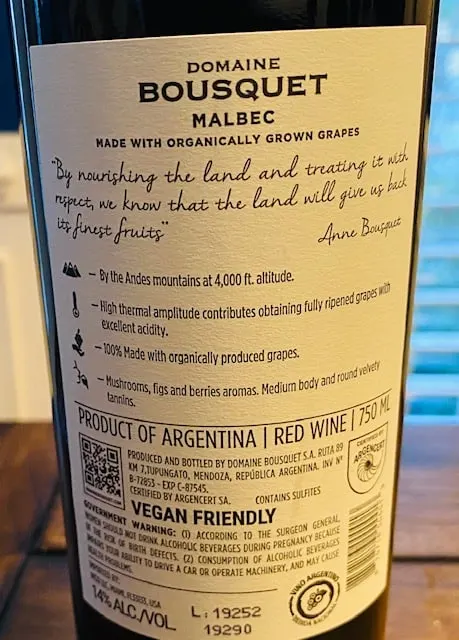 I was a fan of the current Kirkland Malbec, but for $1 more, I'd step up to this one, especially while it's on sale if you see it. Both are tasty wines and very good buys, but I found the Domaine Bousquet to be a bit more interesting drink to drink. It's a well crafted wine at a very reasonable price.
CostcoWineBlog.com Rating: 88 points
Costco item number: 460373
Purchased at Costco in: Atlanta, GA
Alc. 14%