I'm always on the look out for new wines arriving at Costco that I've never seen carried before, and this one caught my eye, at first because of the $7.99 price tag but then I noticed "single vineyard" and became even more curious what was inside.
Obviously, the cute label and branding was noticeable, and not something you see as often among French producers compared to the Australian winemakers, who generally pull it off pretty cleverly.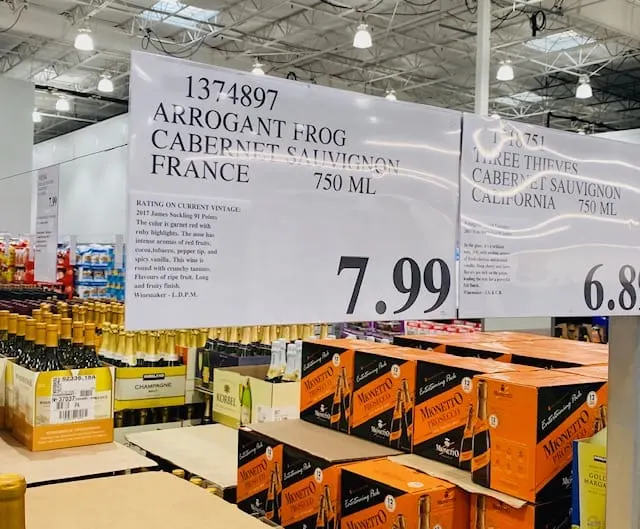 So there's a lot piquing my interest here. I wasn't familiar with Les Calades vineyards or the Herault Valley where the wine is produced so had to look it up. Turns out it's a small area in the Languedoc region of southern France along the Mediterranean near the city of Montpellier.
In the glass, I got a little blueberry pie on the nose; the wine is full bodied with big, loads of fruit, mostly dark berry, blueberry, boysenberry. It didn't taste to me like a French Cabernet. Instead, more like a Grenache-Syrah blend. I'd never figure this one out if I was tasting it blind. Super dry finish preceded by notes of dark chocolate.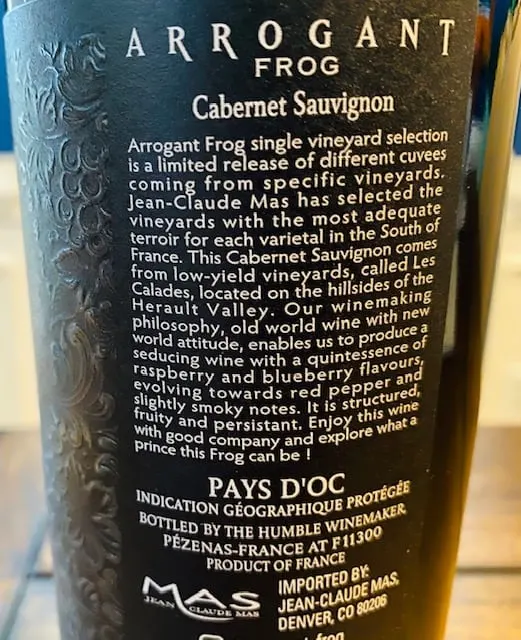 Really nothing special at all and after a few drinks it never really settled in with me. I can't believe Suckling gave this wine 91 points. Yes, inexpensive but you get what you pay for. If you like young, juicy big fruit wines this one's for you. But not a lot of interest or finesse for me.
CostcoWineBlog.com Rating: 84 points
Costco item number: 1374897
Purchased at Costco in: Atlanta, GA
Alc. 13.5%