I found this bottle on the corner of the "cheap seats" (the aisles, not bins of wines), where we seem to have frequently found an abundance of good, inexpensive Bordeaux over the last year. I hope it's trend that continues in 2020, and maybe this bottle is the first indication that it will.
A lot of these Bordeaux bottles we find here are from Bordeaux Superieur and therefore consist of Cabernet Sauvignon and Merlot with smaller parts of other varietals including Cab Franc, Petit Verdot, and Malbec. You can find some of the other inexpensive Bordeaux we reviewed in our French wine category.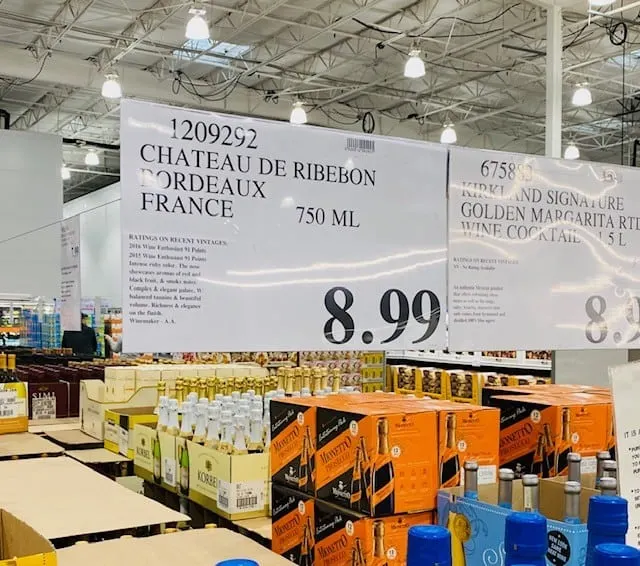 I'd say loosely 90% of these Bordeaux wines we find are highly drinkable and turn out to be a good buy. Occasionally, you find a gem like this one. The Chateau de Ribebon that we are drinking today falls about mid-pack. It's a good buy for Bordeaux fans looking for a mid-week bottle that's tasty but nothing special.
The wine is slightly see through around the edges in the glass; juicy ripe red fruit on the nose; medium plus in body; cherry and dark fruit flavor, blackberry notes, a hint of vanilla, smoke and spice; super dry finish.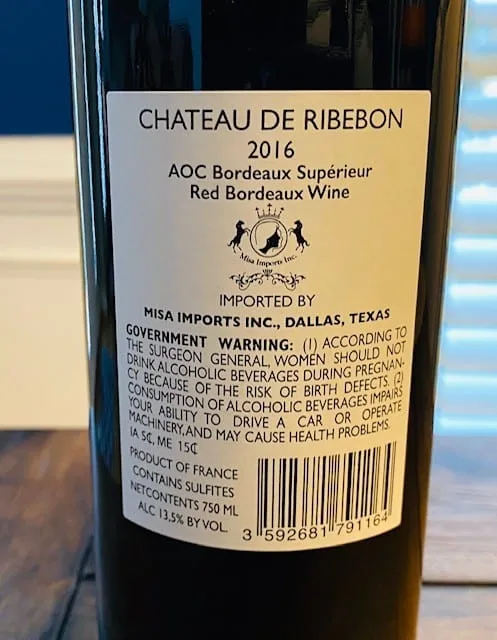 Nothing really memorable here, but also not a bad buy for only $9. It looks like retail is around $25, so Costco appears to be offering a fantastic price. We've had a nice string of good buys that we've tasted under $15 lately. Be sure to check out the previous ten or so reviews for some of those wines if you're looking for others like this.
CostcoWineBlog.com Rating: 87 points
Costco item number: 1209292
Purchased at Costco in: Atlanta, GA
Alc. 13.5%