I've had quite a few readers write in to inquire about this new Kirkland offering and was anxious to taste it and report back. Good news too, we thought this was a delicious Oregon Pinot at a fantastic Costco price ($14.99).
The back label gives us a little insight into how the wine was made. I like that we're seeing that more and more on the Kirkland offerings so we can do a little sluething and find out where these wines are originating from, and who's behind them.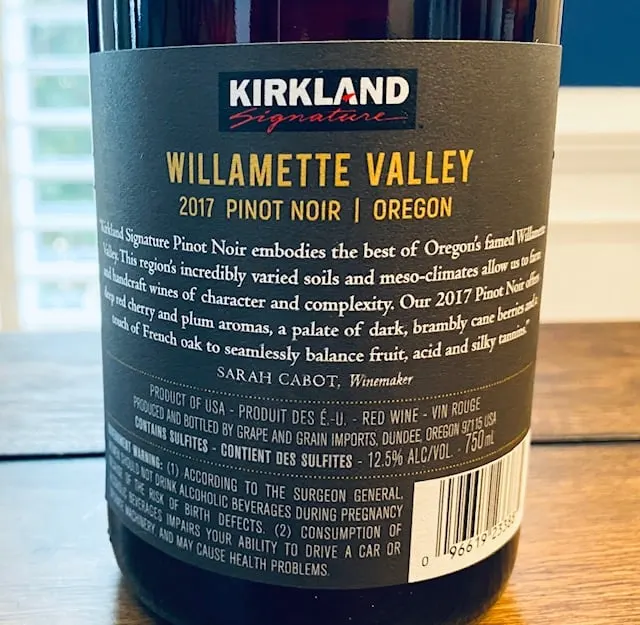 In this case the winemaker is listed as Sarah Cabot, who a quick Google search will tell you is the winemaker at Precept Wine, and who has a history in Oregon making top quality Pinot. Here's a great little background story that I found on her that's worth a read. Finding this wine for $15 from her seems like a bargain.
The wine pours a pale ruby in color, subtle nose with notes of spicy black cherry; this is a juicy wine in the mouth, medium in body and nicely assembled; flavors of cherry, licorice and Dr. Pepper; very elegant overall, especially considering the moderate price tag. Finishes up dry and lasting.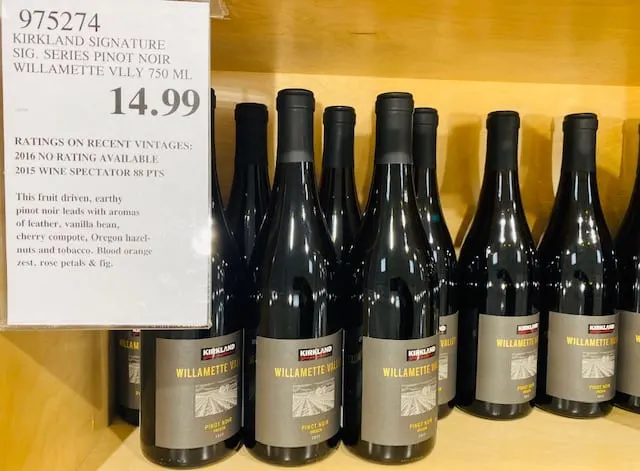 This is a solid Pinot Noir for the money, and a great Kirkland wine offering. Perfect for almost any cuisine or occasion. I'd considering picking up a few of these if you're a Pinot lover, especially an Oregon Pinot lover like I tend to be, as I think these might move fast.
CostcoWineBlog.com Rating: 89 points
Costco item number: 975274
Purchased at Costco in: Atlanta, GA
Alc. 12.5%