The Kirkland Gigondas is always a bottle I look forward to tasting every year. This is now the third year for the wine, and I have found them to be pretty fair buys for the money, scoring in the 87-88 range.
So how does the latest 2017 vintage stack up? Let's first look at the past couple years. The 2015 was the first year for this wine to the best of my knowledge. The blend was a bit more Grenache at that time, but utilized the same winemaker Guillaume Gonnet who is a prominent name around Rhone including Chateauneuf-du-pape.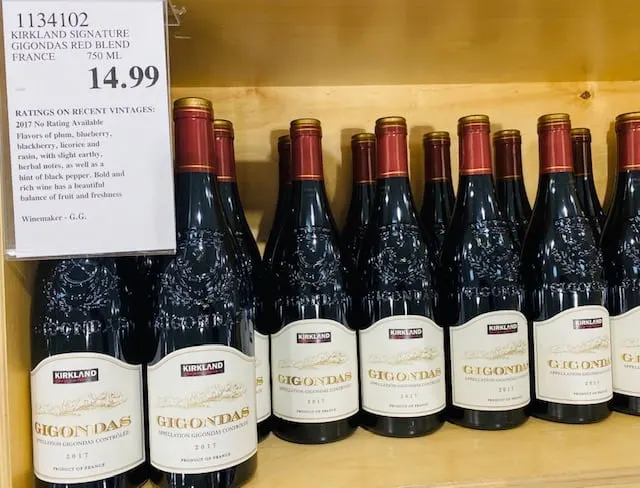 I gave that 2015 vintage 87 points and noted that the wine needed a bit of air after pulling the cork to improve. The 2016 was a step up, a great growing year in Rhone, and I noted again a bit of a funk upon first opening the wine that eventually blew off, and what resulted was a nice, enjoyable Rhone bottle that I scored 88 points.
For the new 2017 vintage hitting stores now, I thought everything was on point until the finish. It just kills me, because I love Gigondas wines and I feel this one has so much more potential.
I love the smell, the spice, the earth. But there's a nail polish remover scent on the end of this wine and into the aftertaste that turned me off. Yes, like the past couple of vintages, the wine improves with air and tons of swirling, but it never came around to be quite as enjoyable as I remember the previous bottles, or other Gigondas wines for that matter.
The blend is 75% Grenache, 20% Syrah, and 5% Mourvedre. The nose is so good, so inviting, smells like a Chateauneuf. In the mouth, the wine feels great, dry and peppery, nice red and dark fruit combo; it's just that lackluster finish holding this one back.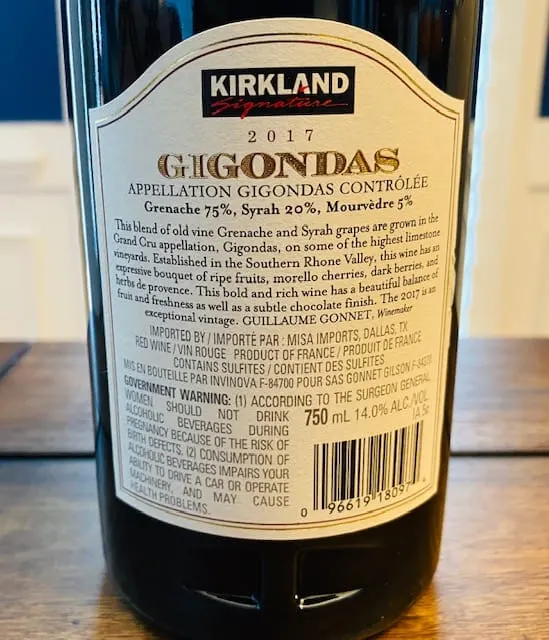 The price stayed the same at $14.99, and alcohol came down a hair from 14.5% to 14% compared to the prior vintage.
It's a bummer this didn't deliver more since I bought three bottles too. But on a night when a few bottles disappear early, this will do ok later in the evening. Gigondas fans will like the price on this bottle, but I'm not sure the wine inside lives up to the expectations of this great region.
I'm going 86 points. I guess it just tastes like a standard, inexpensive Cotes du Rhone wine, rather than a Gigondas. Not a terrible thing, but perhaps not what you were hoping for. ​Let me know if you agree/disagree in the comments below.
CostcoWineBlog.com Rating: 86 points
Costco item number: 1134102
Purchased at Costco in: Atlanta, GA
Alc. 14%