We are excited to see the new Kirkland Bordeaux Superieur hitting shelves a month or so early. Usually we see this one arrive in the February timeframe.
It's also nice to see the price continue to stay at $6.99 which is really good for the quality we've been finding in this wine, especially the more recent vintages. The price had crept up to $7.99 two years ago, so we were surprised to see it not go back up this time.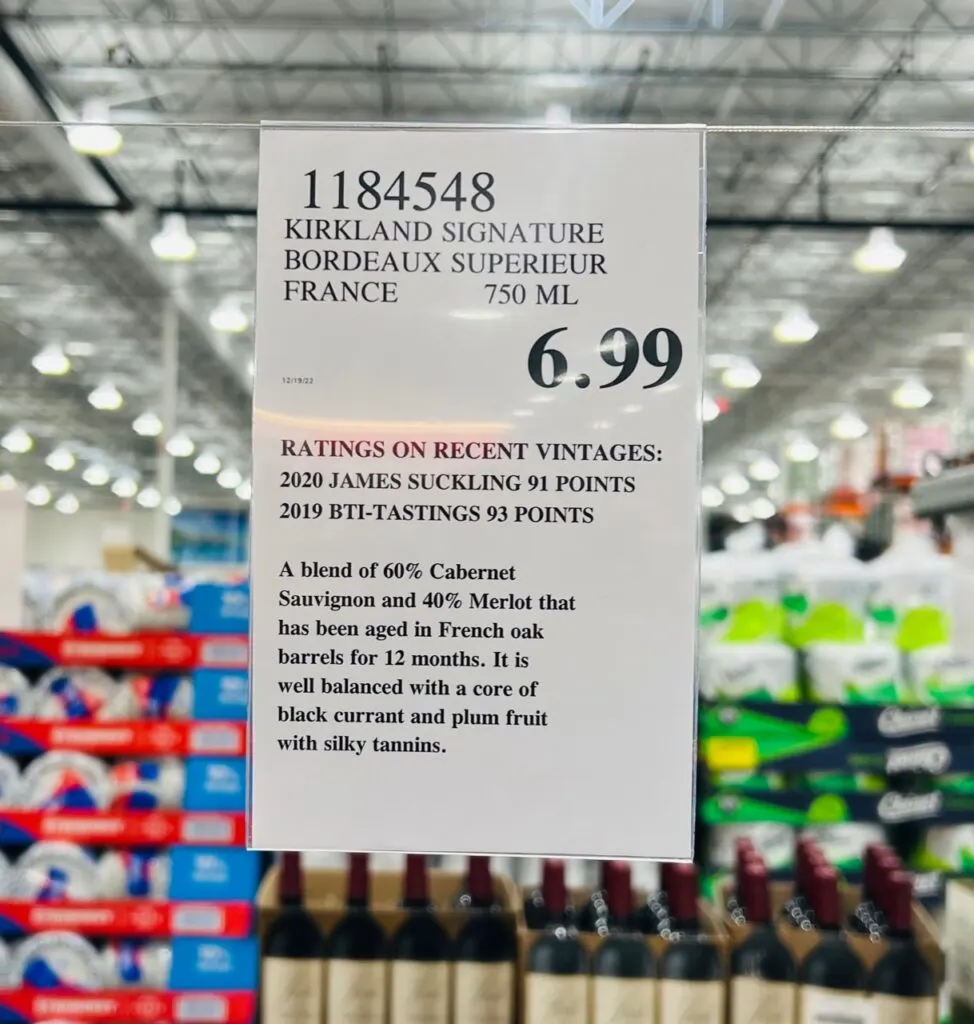 Here are our historical ratings for this wine, going back to the 2015 vintage:
2015: 87 points
2016: 87 points
2018: 85 points
2019: 88 points
More good news for this 2020 vintage is that the blend has stayed the same as the 2019: 60% Cabernet Sauvignon and 40% Merlot. And the producer as well, Chateau Petit-Freylon, which is mentioned (and pictured) on the front of the label.
As we dig into the wine, it is very similar to the 2019 vintage, which is a good thing. It pours a medium to dark ruby with oak and juicy dark fruit on the nose; flavors of black cherry and blackberry; good acidity, and dry into the finish. Simple, not too complex, but exactly what it needs to be.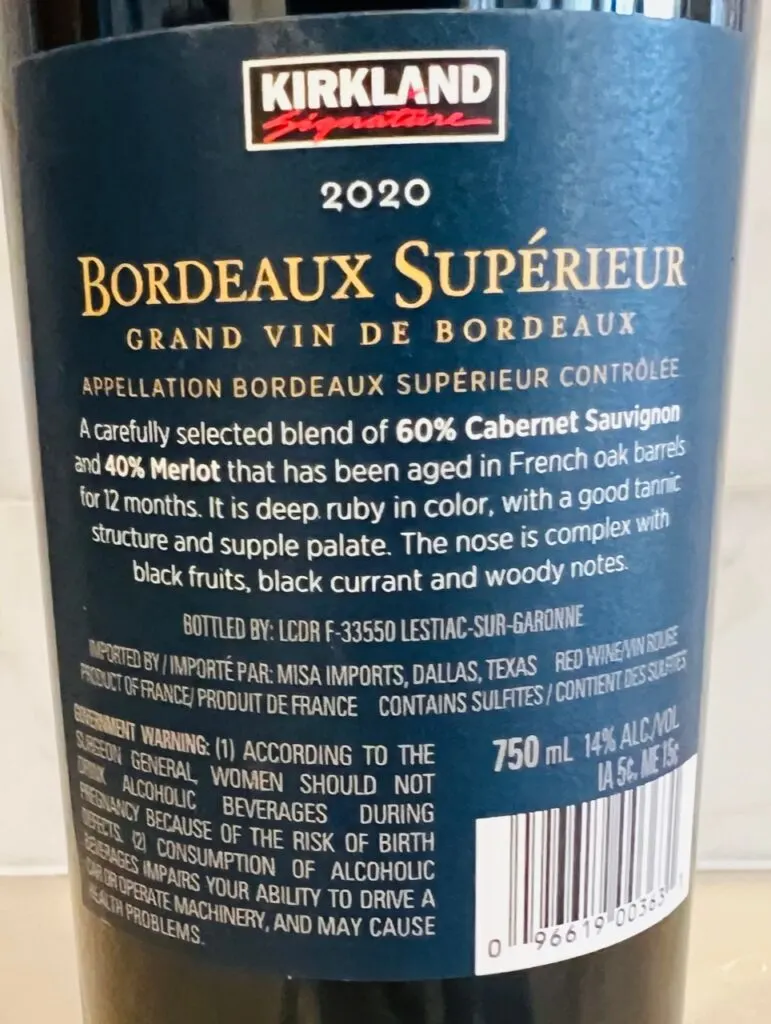 We came in a point lower with this vintage at 87, but it's right there, and still a very good buy for an affordable Bordeaux that is a perfect mid week bottle or table wine.
CostcoWineBlog.com Rating: 87 Points
Costco Item Number: 1184548
Alcohol: 14%