We've been waiting for the latest vintage of this one to arrive, and perhaps it's been here longer than we thought but we just didn't see it.
I found the 2020 vintage hidden among a bunch of 2019 bottles. I just happened to notice the 2020 listing on the box. So perhaps you can find both vintages right now.
I always find it interesting when Costco puts multiple vintages together like this. I once found a bin at Costco with three different vintages of the same wine in it; making it easy to pull together a vertical tasting. But also giving you options on your preferred vintage at the same price.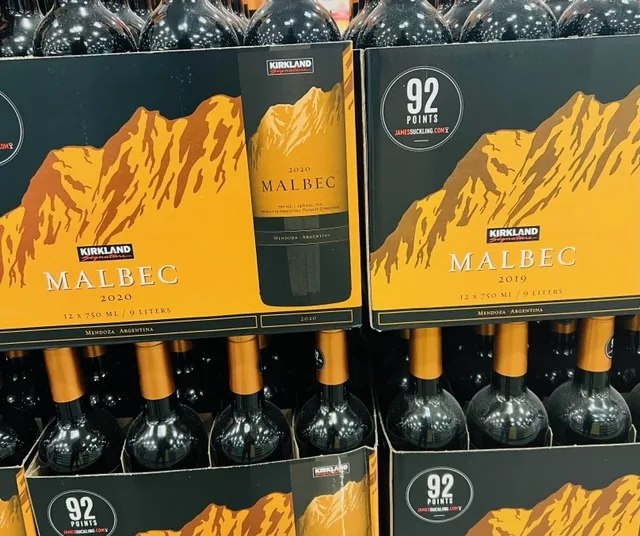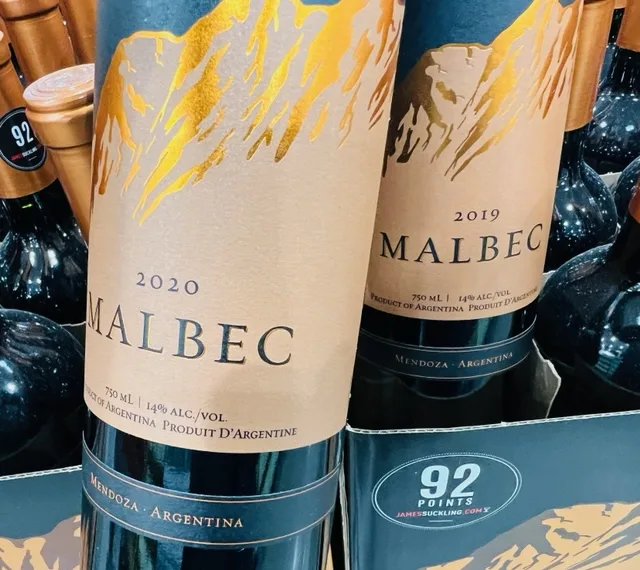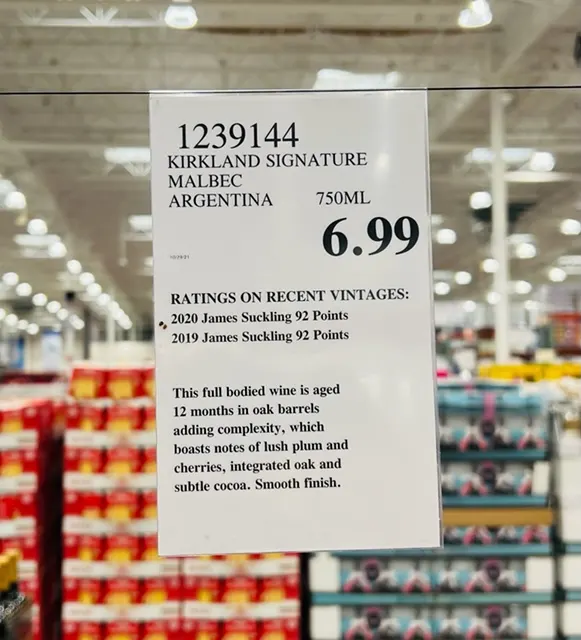 We are also happy to report the price staying the same at only $6.99, which is awesome considering the wine is once again made by Broquel, who produces many bottles at twice this price. And you see the Suckling scores on the placard falling into the low 90's, which I think is high but this latest vintage might be an incremental step closer to 90 points.
Historically, here's where we've been on this one:
2015 86 points
2017 85 points
2018 87 points
2019 87 points
We've seen a strong last couple of years, and I think this vintage might be the best yet.
Medium purple in the glass with floral, earthy aromas; medium in body, really nice in the mouth; youthful but well made; nice dark fruit, black cherry, plum, blackberry; some anise and dark chocolate in the finish, which is dry and lasting with some peppery spice.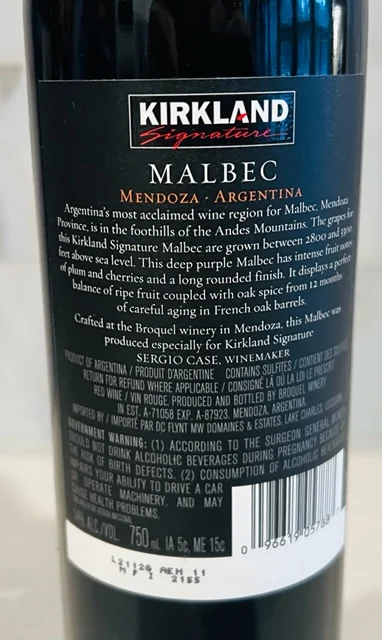 I'm really happy with this latest vintage and I'm going to bump my score up to 88 points. This is a easy drinking, straightforward Malbec that is tasty and delicious. Just what you want for $7. If you're having a holiday party, stock up and pour this in a decanter and I bet your guests will think you spent a lot more (and be satisfied).
CostcoWineBlog.com Rating: 88 points
Costco item number: 1239144
Purchased at Costco in: Atlanta, GA (Kennesaw)
Alc. 14%