We were thrilled to find the new Kirkland Chateauneuf a full month earlier than in years past. Rumblings began a few weeks ago among readers who had found it, and thankfully it hit our stores this past weekend.
A few things to note, starting with the price, staying steady at $19.99. We would have almost bet anything this one was going up especially since it has crept up to $21.99 in previous vintages.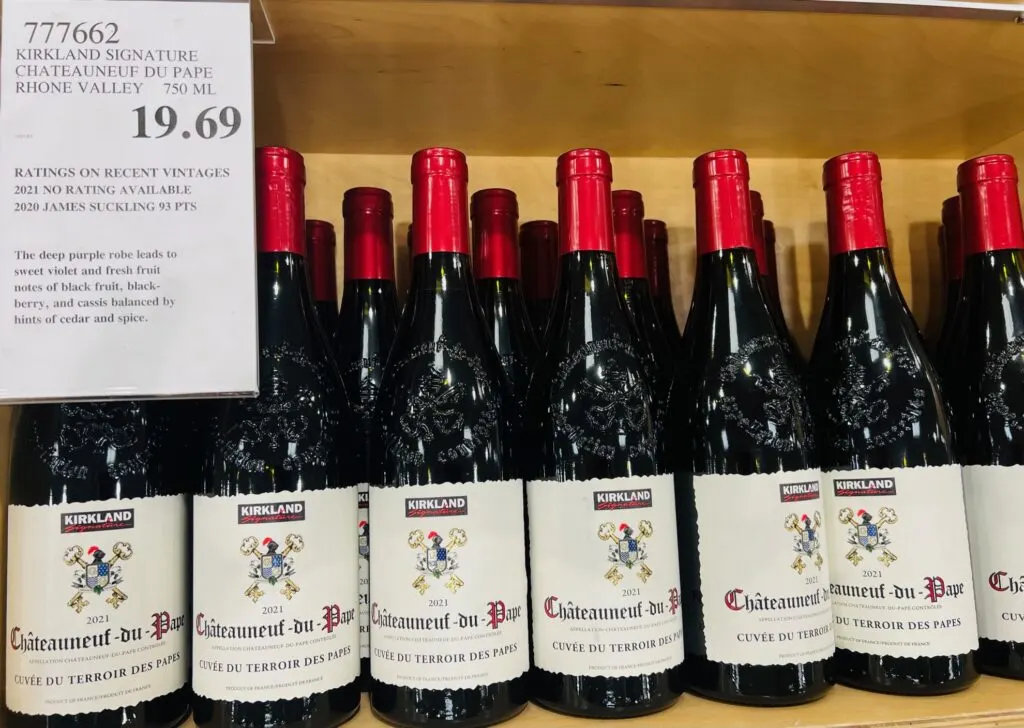 At $20, this remains about the lowest price Chateauneuf you can find. We love the fact that the Kirkland brand brings in these wines from premier regions at reasonable prices since normally they are priced 2X or 3X more than this, making them less attractive to many wine buyers.
Here's a look back at of our historical ratings for the Kirkland Signature Chateauneuf du Pape, which is a favorite wine in the Kirkland portfolio.
2020 90 points
2019 88 points
2018 90 Points
2016 90 Points
2015 89 Points
2014 88 Points
2013 93 Points
2012 91 Points
2011 92 Points
2010 91 Points
2009 91 Points
The varietal breakdown remains the exact same for the past four vintages now, coming in at 70% Grenache, 10% Syrah, 10% Mourvedre and 10% Cinsault. Our tasting notes are similar to the prior 2020 vintage, and the 2018 before that. And our scores will reflect as much.
Medium ruby in color, nice expressive nose of earth, herbs and dark fruit; medium body with good acidity; flavors of dark fruit, blackberry, plum and some dark chocolate; pepper and spice in the finish that lingers quite nicely.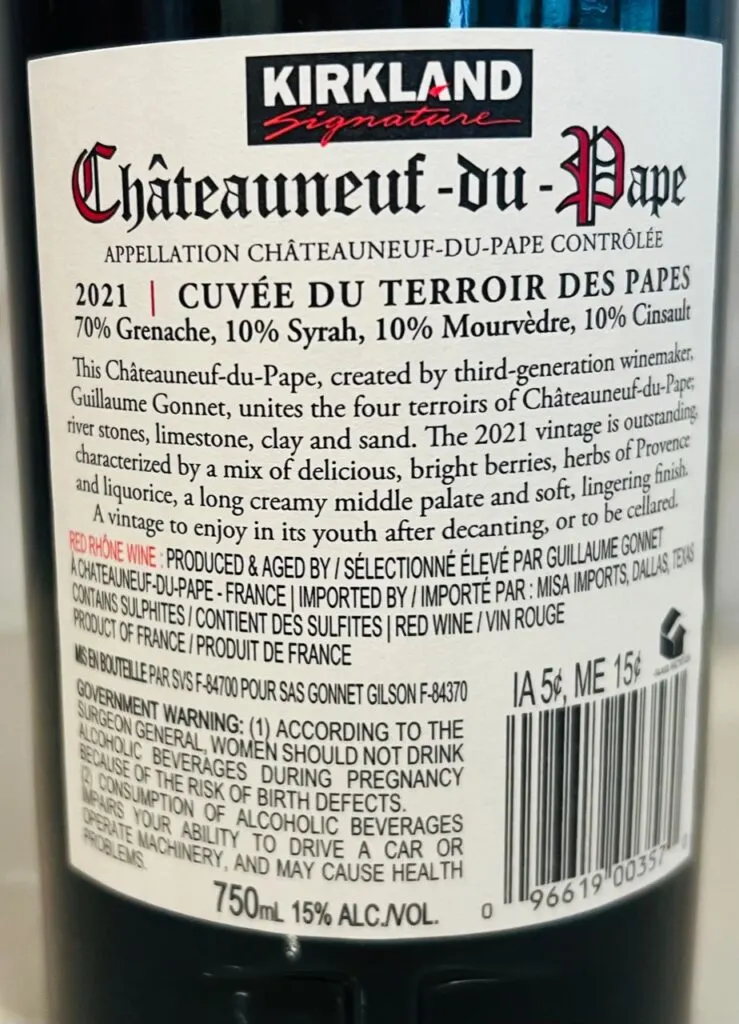 We remain big fans of this wine, and it is a serious score at Costco for only $20. We bought three bottles on our initial trip but would like to cellar a couple, so might have to pick up more.
This is one of the Kirkland offerings that can move pretty fast. We love having Chateauneuf on hand all season of the year, so stock up if you feel so inclined, particularly if you've enjoyed this wine in the past.
CostcoWineBlog.com Rating: 90 points (a Costco Wine Top Pick)
Costco item number: 777662
Purchased at Costco in: Atlanta, GA (Kennesaw, GA)
Alc. 15%