Here we go with back to back reviews of the latest vintages of two of the most popular Kirkland bottles. We just wrapped up a tasting and review of the new 2021 Kirkland Chateauneuf du Pape, which was delicious.
The latest vintage of the Kirkland Rioja is hitting stores too, and it's a big time winner. The ridiculously low $7.99 price tag stays for another year (actually went down $0.10). And it's among the best vintages of this wine that we've tasted.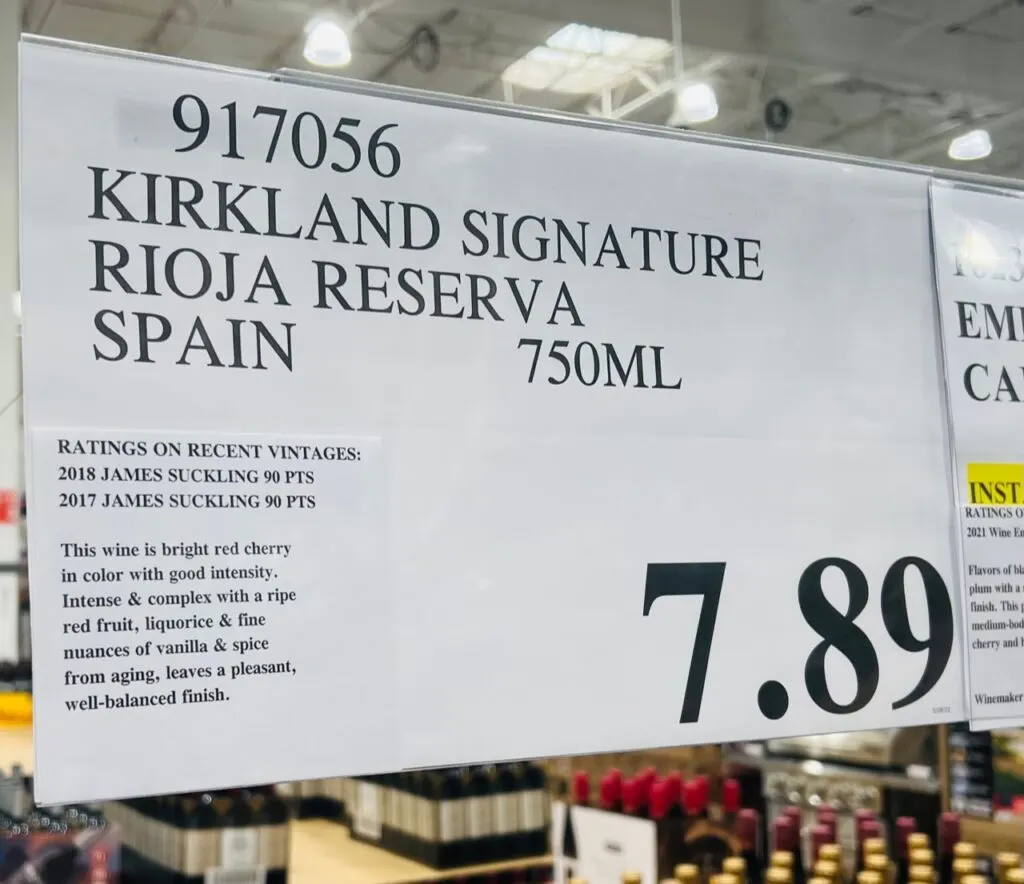 Let's take a look at our historical ratings across the past eight vintages:
2010 Kirkland Rioja: 88 points
2012 Kirkland Rioja: 87 points
2013 Kirkland Rioja: 88 points
2014 Kirkland Rioja: 88 points
2015 Kirkland Rioja: 88 points
2016 Kirkland Rioja: 88 points
2017 Kirkland Rioja: 89 points
This one has been super consistent over the years, and with the 2017 and now this new 2018 vintage I think we're seeing a slight upward trend.
Our tasting notes are very similar to the 2017, and our rating is too. Medium ruby on the pour with earth, leather, berry fruit on the nose; medium body; flavors of black cherry, plum, blackberry; touch of mocha and black licorice; finishes nice.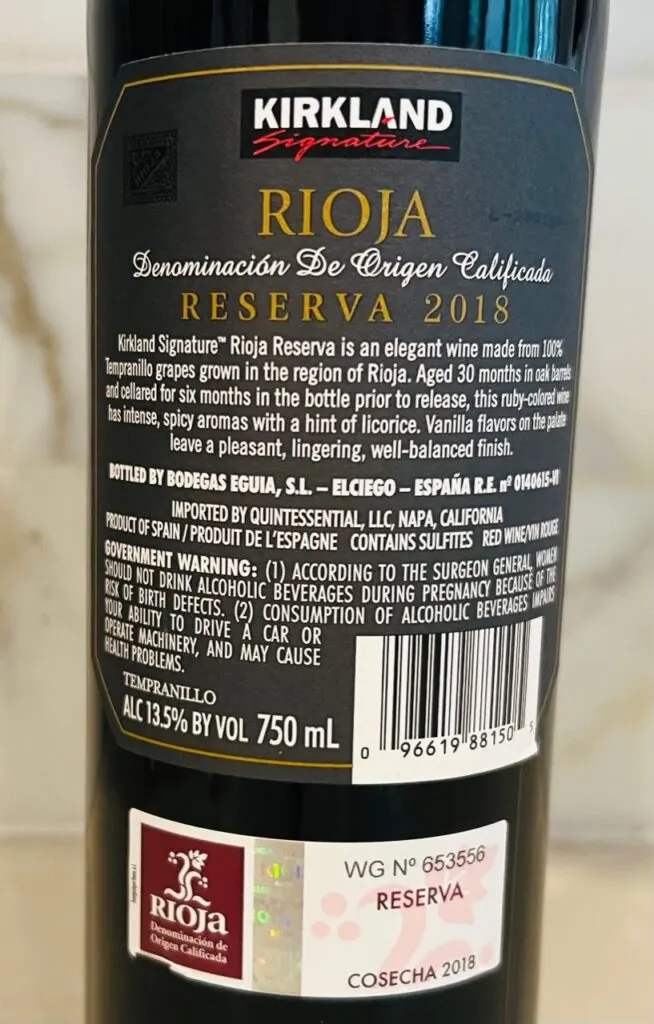 We're going to score this vintage at 89 points, right in line with the prior one. This remains a solid bottle, and probably the best buy you're going to find almost anywhere for a red wine under $10. Grab em while you can.
CostcoWineBlog.com Rating: 89 points
Costco item number: 917056
Purchased at Costco in: Atlanta, GA (Kennesaw)
Alc. 13.5%