I know a lot of you have been waiting for the next vintage of the Kirkland Rioja to arrive in Costco stores, and for us to review it. This is always one of our most anticipated Kirkland offerings of the year, largely because of the ridiculously low price of only $6.99.
At that price point, there just isn't a lot of competition in terms of good, everyday, very drinkable, robust red wines. But this is that rare bottle that fits the bill, and the new 2014 vintage hitting stores now is every bit as good as year's past.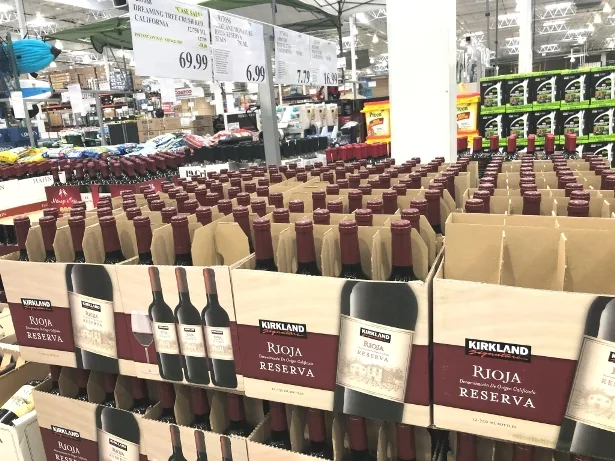 Let's take a quick look back at our ratings on the previous vintages of this wine.
2010 Kirkland Rioja: 88 points
2012 Kirkland Rioja: 87 points
2013 Kirkland Rioja: 88 points
The tasting notes between all the different vintages are pretty similar and that's a theme that carries on into the new 2014 vintage, which I'm going to give 88 points.
It's right in line with what I expected, and remains an insane value buy for $7. If you're looking for other good Costco wine values, check out this round up we published recently of solid picks under $10.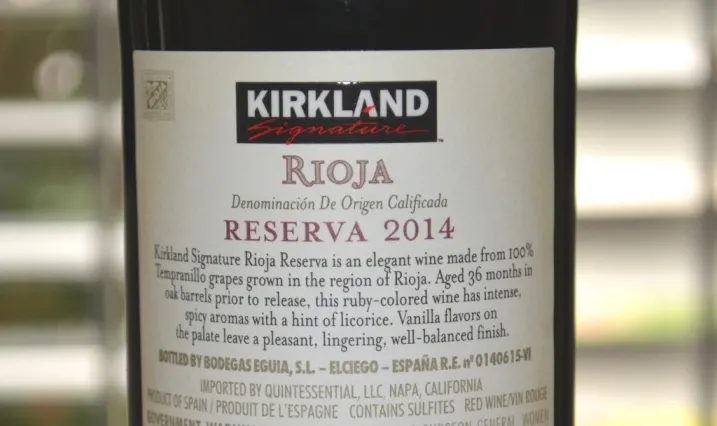 This year's Kirkland Rioja has that signature Rioja smell all over the nose, and you immediately know what you're getting into. Fruit is predominantly red, strawberry licorice, cherry, a bit of pepper and spice; feels great in the mouth, nice and soft since it has a little age built into it. Drinking perfect right now.
I've tasted a lot of Riojas in the past 2 years as we worked on our Spanish wine book. I can say that I haven't tasted anything in this price range that comes close to this bottle. I did find it perhaps a little light on the flavor and punch that you would get out of a higher priced Rioja, but there's still so much to like at this price point. Stock up while you can.
CostcoWineBlog.com Rating: 88 points (a CostcoWineBlog Recommended Wine)
Costco item number: 917056
Purchased at Costco in: Atlanta, GA
Alc. 13.5%