One of the highest value red wines in the Kirkland portfolio is making its way back into stores with the new 2017 vintage. We could only be talking about the Rioja Reserva.
This marks the 7th vintage of this wine that we've tasted and reviewed. Here's a quick look at our historical ratings for this wine.
2010 Kirkland Rioja: 88 points
2012 Kirkland Rioja: 87 points
2013 Kirkland Rioja: 88 points
2014 Kirkland Rioja: 88 points
2015 Kirkland Rioja: 88 points
2016 Kirkland Rioja: 88 points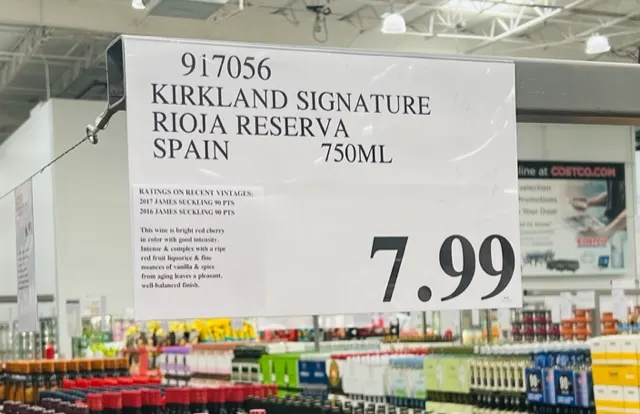 As you can see this one lands in the high 80's every time for us (Suckling went 90 points on the past two vintages as you can see here on the placard). It's consistently that good, and really an amazing buy for only $8, which is thankfully the same this year.
Digging into this new vintage, it pours a medium ruby in the glass with smoky, earthy, dried dark fruit aromas on the nose; the wine is medium plus to full bodied with flavors of black cherry, plum, boysenberry and anise; chalky in the finish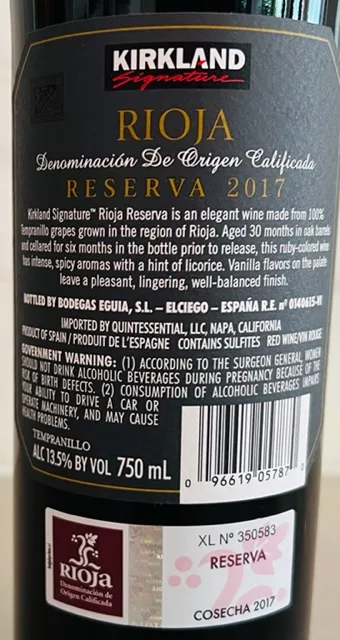 A little different than year's past, but we actually enjoyed it a hair more, bumping the rating up to 89 points. This is your perfect little go to red wine, and the price is right. We're big fans.
CostcoWineBlog.com Rating: 89 points
Costco item number: 917056
Purchased at Costco in: Atlanta, GA (Kennesaw)
Alc. 13.5%