The Kirkland Rioja is always a favorite, and this year the new vintage is arriving a little late, at least around the Atlanta area. Last year, we saw it hit stores in April, so we've been on the look out, and finally it's here.
Costco wine fans might notice a little change this year to the wine. Yes, the label is brand new and a touch classier than before. But this year's wine arrived with a small price hike, up from $6.99 to $7.99. Not a huge deal because it is still a delicious wine, but many of our favorite Kirkland bottles seem to be seeing price increases this year.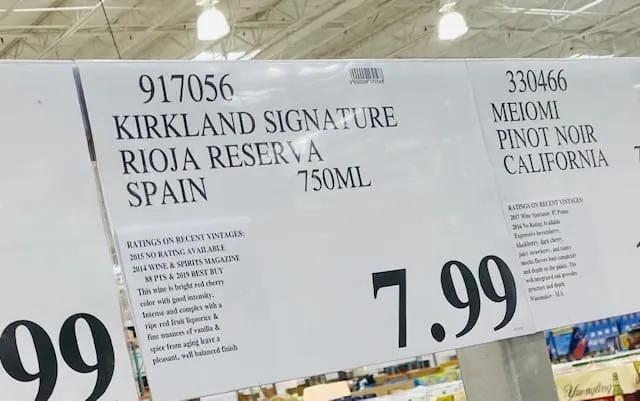 Regardless, we're still talking about an $8 wine that is an absolute steal. Rioja is such a good place to find value in the wine world, and red wine fans would being doing themselves a disservice to not properly explore the region and its wines. Plus, these Tempranillo based wines drink great in the summer time since they're not too heavy.
Let's start by taking a look at our reviews of the prior vintages as it's telling as to we're going to end up on this one.
2010 Kirkland Rioja: 88 points
2012 Kirkland Rioja: 87 points
2013 Kirkland Rioja: 88 points
2014 Kirkland Rioja: 88 points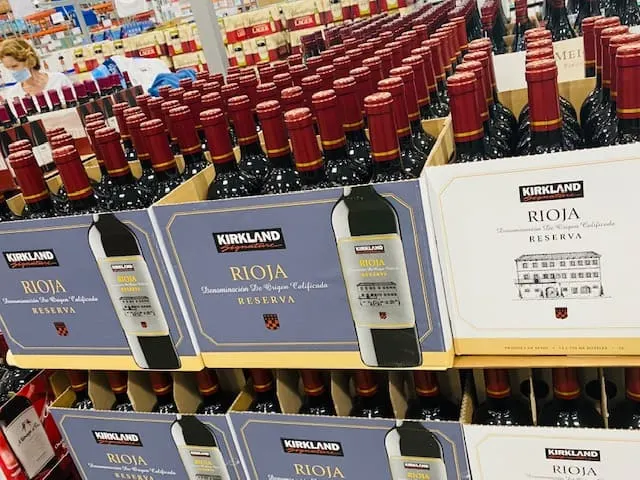 Looking over these older reviews, it doesn't seem like we can stray too far from the 88 point mark, and that's where we're going to put this new 2015 vintage. Let's dig in.
The wine pours a medium ruby in the glass; dried red fruit, rose petal on the nose; in the mouth the wine is medium in body, nice spicy cherry, strawberry licorice with subtle oak and vanilla notes in the finish.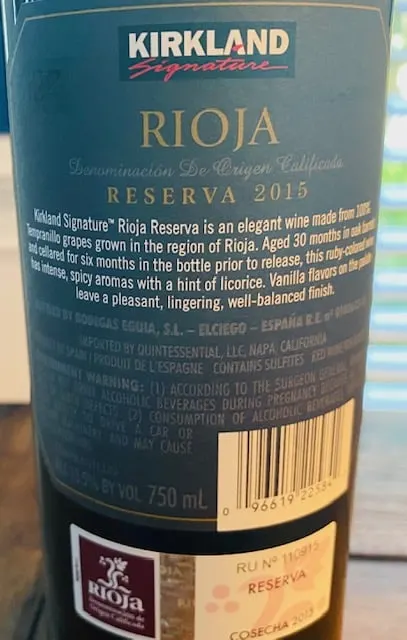 Very similar tasting notes as prior vintages. This remains a solid pick among the Kirkland Signature family of wines. It's price tag is ridiculous even if it is up $1 from before. But when you're looking for a good solid inexpensive table wine that can match with about any occasion, whether it's summertime or winter, whether it's easy or difficult wine fansyou aim to please, this is your bottle.
CostcoWineBlog.com Rating: 88 points
Costco item number: 917056
Purchased at Costco in: Atlanta, GA (Kennesaw)
Alc. 13.5%