Next up is another Pinot Noir, and this is one that I had high hopes for. I've seen this bottle at Costco before, but it wasn't until I turned it over and read the back label that I realized this wine is produced by the Drouhin family, known for superior Oregon and French Pinot.
Costco's price is right on the money too at $14.99; retail looks closer to $20. And then further research showed a string on 90+ point reviews on previous vintages. I was really curious what we might have here while at the same time, kicking myself for not having purchased this wine sooner.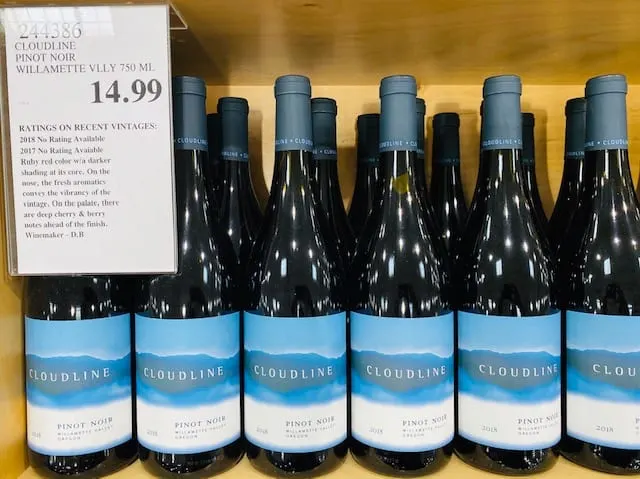 The wine looks great in the glass, a nice pale ruby; a bit of crushed flowers on the nose; flavors of black cherry, blackberry mixed with a little cranberry even; the finish is pleasant all around.
Overall, I found this to be a nice little Pinot. It's fairly simple, straightforward and well presented, meeting my expectation of an affordable, entry level bottling from a well known producer.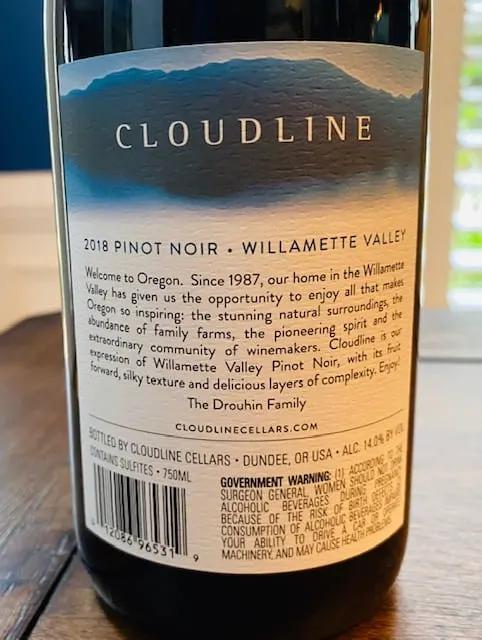 We've reviewed a string of Costco Pinot Noir recently, ranging in price from $11 to $20, and I was trying to find what might be the best buy. And this bottle might be the one. I'm going 89 points as a rating, which matches the RouteStock and Baileyana, we tasted recently and enjoyed.
But with a price tag a bit lower, this Cloudline is a solid choice. Definitely a step up from the similarly priced Erath, and lower priced Cline. This is the perfect table wine for summer drinking. I plan to keep a few on hand.
CostcoWineBlog.com Rating: 89 points
Costco item number: 244389
Purchased at Costco in: Atlanta, GA (Woodstock)
Alc. 14.0%