Bam, the new Kirkland Willamette Pinot Noir is dropping in stores right on schedule. This is one of our favorites among the Kirkland Pinot Noirs.
And there's some big news right off the bat. How about a price drop? You don't hear about many of those right now, and what a perfect bottle for this to happen to.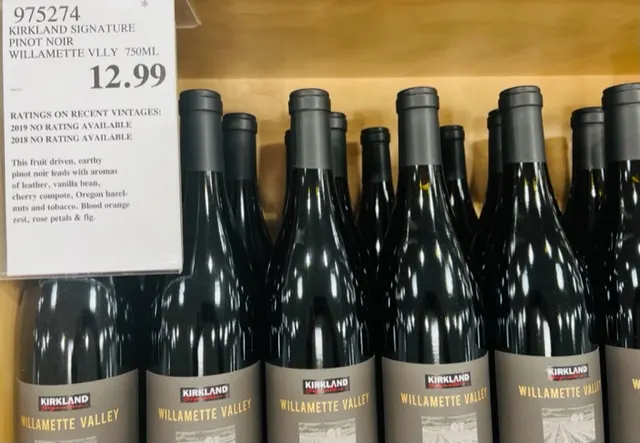 Historically, this bottle has been $14.99 and we've found it more than fair for that price. But what a surprise to find it for only $12.99. Our first thought was that if it's as good as year's past, this is a serious Costco wine find.
Our tasting notes are pretty similar to year's past, which is a good thing. The wine is a pale to medium ruby in the glass with red berry fruit aromas; nice mouthfeel, with a medium body; juicy cherry and raspberry flavors; not super acidic or spicy; rather elegant.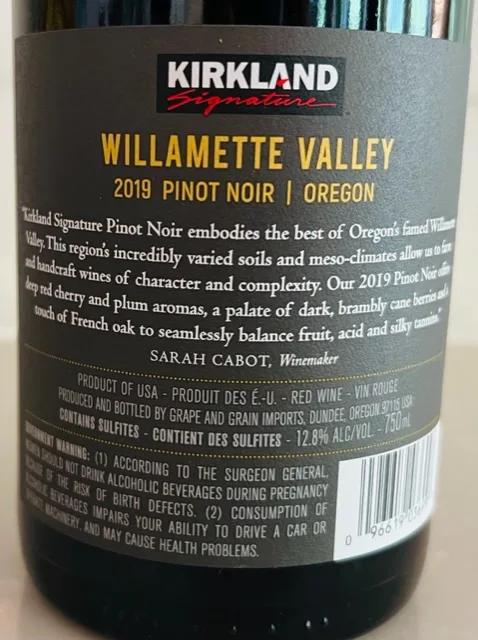 Historically, we rated the 2017 vintage 89 points and the 2018 vintage 90 points. Having tasted this new one without checking on the prior ratings, we came in at 89 points. It's right there with the previous vintages. A superb buy, and we of course love the new price point.
CostcoWineBlog.com Rating: 89 points
Costco item number: 975274
Purchased at Costco in: Atlanta, GA (Kennesaw)
Alc. 12.8% (down from 13.6% in the prior vintage)