We picked up this bottle for a couple different reasons.
First, we love Columbia Valley wines, and Washington State wines overall. A while back we wrote a brief feature story about this, "Reflections on Washington State Wines and Why Everyone Should Be Buying Them."
So we wanted to know if this is one of those bottles, that "everyone should buy." Spoiler: it is.
Next, we have found the Red Blend from Pendulum before at Costco. It's been a little while, but it was fun to read the review again. We enjoyed the wine a lot, scoring it a solid 89 points and the blend was 62% Merlot, 26% Syrah and 12% Malbec.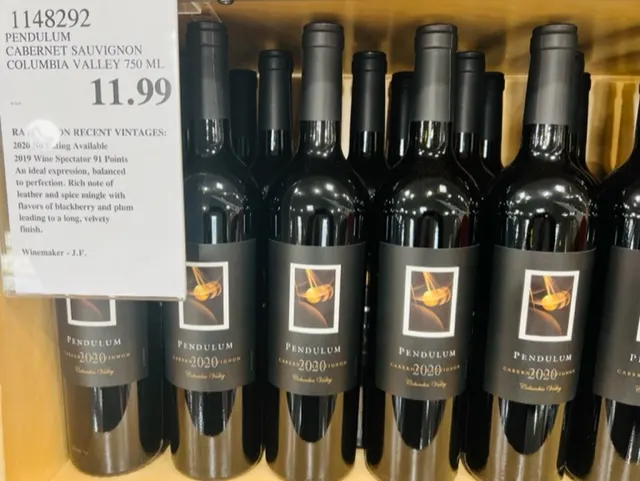 Leading into this straight Cabernet that just arrived in stores. At $11.99 this bottle is actually $1 less expensive than the blend, which is nice.
The wine is a deep dark ruby on the pour with a juicy nose of earth, baking spice and dark berry fruit; more dark fruit flavor on the palate; blackberry, black cherry and plum; it is full bodied with a touch of vanilla, and white chocolate into dry finish.
Really a nice wine and superb for the price. Historically, this wine has pulled down some low 90's ratings which is impressive. I didn't find much on this 2020 vintage.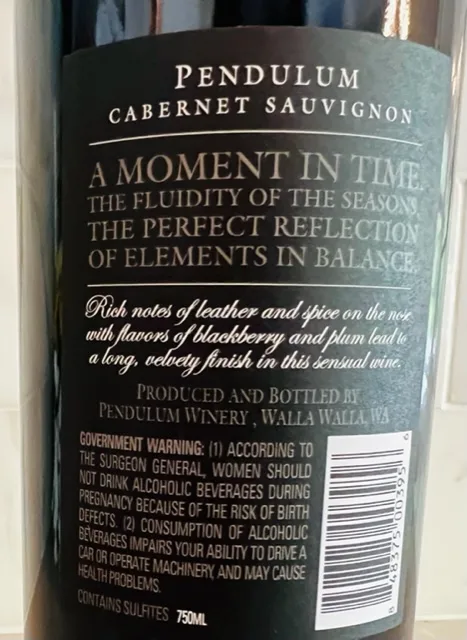 We're going to rate it right there at 90 points, one point up from the blend. This is a delicious WA State find and an excellent red wine buy under $15.
CostcoWineBlog.com Rating: 90 points (a Costco Wine Blog Top Pick)
Costco item number: 1148292
Purchased at Costco in Atlanta, GA (Kennesaw)
Alc. 13.9%