Here's the latest vintage of a sparkling wine we've enjoyed in the past.
Those readers who are into these wines, probably remember the Gerard Bertrand Thomas Jefferson Cuvee that we reviewed a while back which shares many similarities with this wine: the price, the label, the varietal blend, the origin (both Limoux Brut Rosé); the ABV.
We first spotted the 2018 vintage of this new Cremant de Limoux, and we stated in that review last year, it was right on par with the Thomas Jefferson Cuvee – an excellent buy and a really fun wine.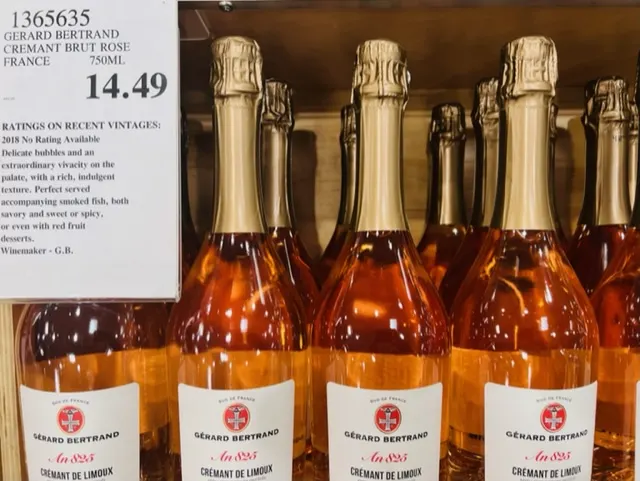 The new 2019 vintage gracing store shelves retains the $14.49 price tag which is great news, and the only minor difference is a slight change to the varietal blend percentages. The prior vintage was 65% Chardonnay, 20% Chenin Blanc and 15% Pinot Noir and this new 2019 vintage is 60% Chardonnay, 25% Chenin Blanc and 15% Pinot Noir.
It's hardly enough to notice much of a change for us. This one tastes just like the prior vintage which is perfectly fine. We love it.
It's a medium salmon color in the glass, good effervescence, plenty of red fruit, namely strawberry with a bit of raspberry; crisp and refreshing. Just perfect for fans of brut rose, and good timing for the warmer months approaching.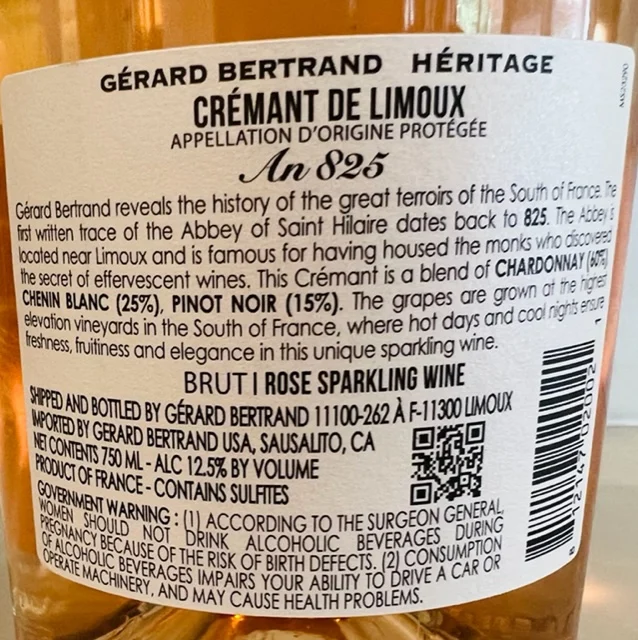 We're going to keep our score right at 89 points. This is a great buy, and a crowd pleasing wine to enjoy outside with friends and family. Cheers.
CostcoWineBlog.com Rating: 89 points
Costco item number: 1365635
Purchased at Costco in: Atlanta, GA (Kennesaw)
Alc. 12.5%