I almost passed this bottle up thinking it was the Gerard Bertrand Thomas Jefferson Cuvee that we reviewed last year, and really enjoyed. The similarities are uncanny: the price, the label, the varietal blend, the origin (both Limoux Brut Rosé); the ABV, but different vintages, 2017 vs 2018.
But then I noticed this one was a different label, with a different description on the rear label and given my love for Gerard Bertrand wines, I had to see what this was all about.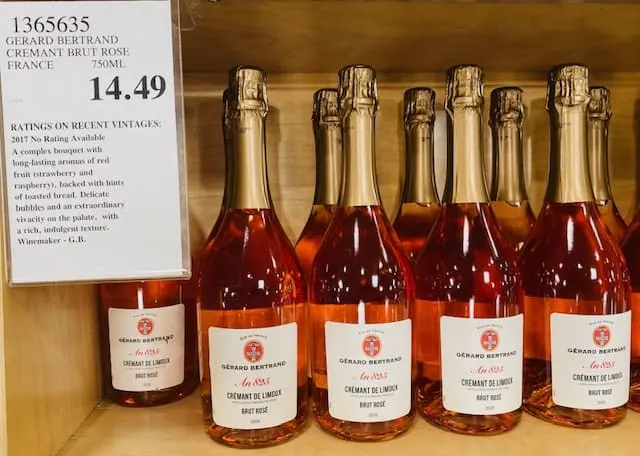 The varietal makeup of this brut rosé is identical to the Thomas Jefferson Cuvee; 65% Chardonnay, 20% Chenin Blanc and 15% Pinot Noir. It makes you wonder if this is the exact same wine? My tasting notes are very similar. Let's look further as this gets interesting.
The wine pours a medium salmon in the glass with an orange tint; gentle effervescence in the mouth; a little strawberry, tangerine flavor with a dry finish; simple and delicate throughout. Perfect for a hot day.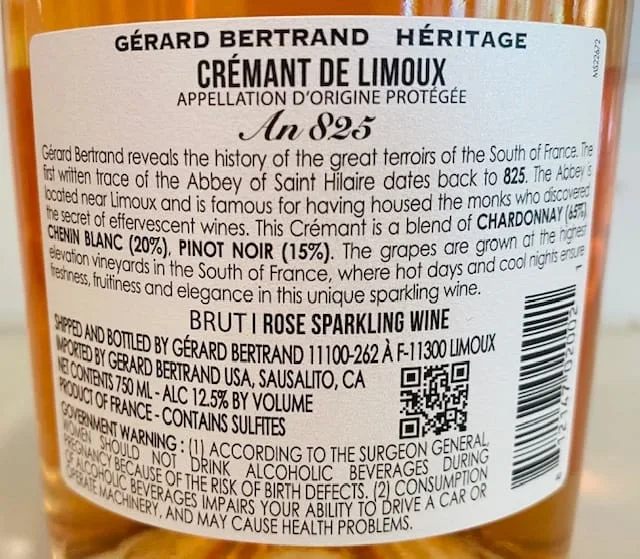 So very similar tasting notes, and then there's the big clue. The Costco item number is the same here as the Thomas Jefferson bottle: 1365635.
We know that different vintages of the same wine will retain the same Costco item number (sometimes different vintages live in the same bin), I think what we have here is the same wine in the latest vintage; this time, it's just not branded as the Thomas Jefferson cuvee.
That's what it looks like, and that's what it tastes like. If you enjoyed that last bottle, this one is right in line. A great warm weather find from a super consistent producer. I'll keep the score the same at 89 points on this new vintage.
CostcoWineBlog.com Rating: 89 points
Costco item number: 1365635
Purchased at Costco in: Atlanta, GA (Kennesaw)
Alc. 12.5%