I snapped a couple of these bottles up the instant I saw them. Even though this is a wine I've never tasted before, there are a lot of good things going on here.
First, the producer, Gerard Bertrand, is one of my favorite French producers. They make a wide variety of wines from many different regions across France.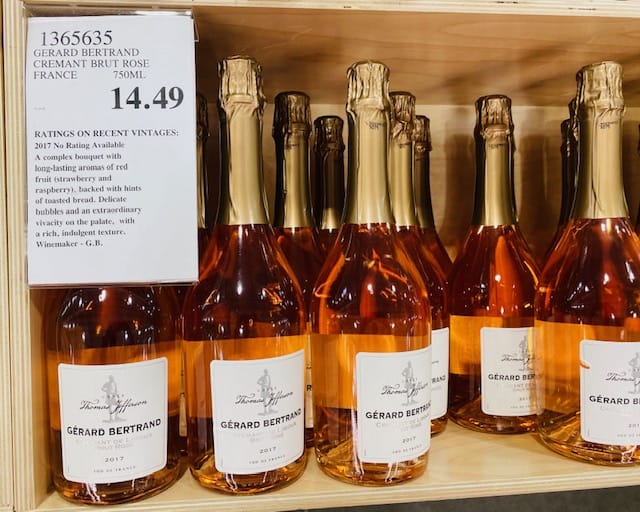 This bottle from them was a nice find that I've still seen available in Costco stores around the Atlanta area. There's also the classic Gerard Bertrand Rose (non sparkling) that is memorable due to the rose shaped bottom of the bottle that sometimes graces Costco shelves. (if you've tasted and enjoyed that wine, keep an eye out for the Kirkland Provence Rose if it's still lingering in stores right now…)
I also was interested in the Thomas Jefferson element here. On the back of the label it mentions that he was a huge fan of the sparkling wines from Limoux, which is something I'd never heard before. Hence why they named this bottle the "Thomas Jefferson cuvee."
And lastly, the price. $14.49 at Costco, retail is $20. For fans like me of bubbly wines this a no brainer, especially as the weather warms up.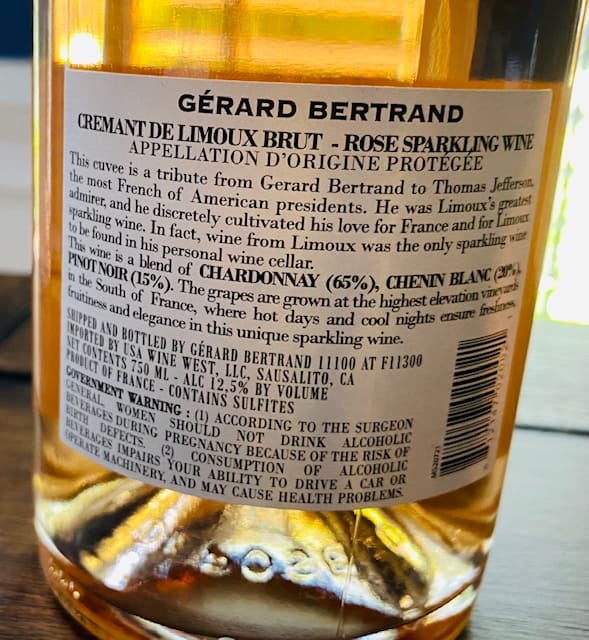 The wine pours a nice pale copper in the glass; muted nose with hints of a little melon fruit; flavors of red fruit, strawberry, pear, almost a little orange juice; nice acidity, this wine is light, crisp and refreshing.
It also consists of an interesting blend of white and red varietals led by Chardonnay. The breakdown is 65% Chardonnay, 20% Chenin Blanc and 15% Pinot Noir.
This is a fun wine to serve before a meal, or poolside, or just to enjoy on its own whenever you want. Definitely a crowd-pleaser, this is a wine I would (and plan to) buy more of.
CostcoWineBlog.com Rating: 89 points
Costco item number: 1365635
Purchased at Costco in: Atlanta, GA (Woodstock)
Alc. 12.5%