Here comes the latest version of the Kirkland Signature Russian River Chardonnay, just in time for summer. This wine has been hit or miss for us over the years, but one thing that remains consistent is the price, which is again only $12.99.
For Chardonnay from this premier region of Sonoma, $13 a bottle is a pretty good bargain. You don't see it very much. The winemaker again is Glenn Hugo who produces wines for Girard and BR Cohn.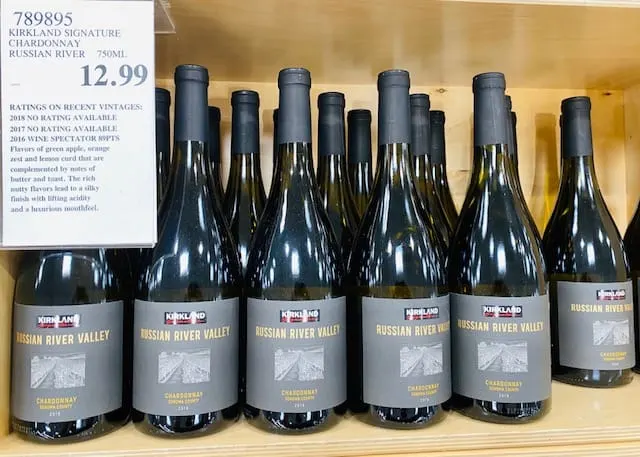 Our tasting notes for this new 2018 are similar to the 2017 vintage we tasted almost a year ago, and we will score this vintage similar as well.
The wine pours a deep gold color with lemon, butterscotch and oak aromas on the nose; flavors of green apple, apricot and a little orange liqueur; slight oak, not too much, on the finish rounded out with a little creaminess.
This wine is again rather simple, fruity and not too oaky; it just isn't super interesting as many other Russian River Chardonnays can be. But yes, you will likely have to pay more for them.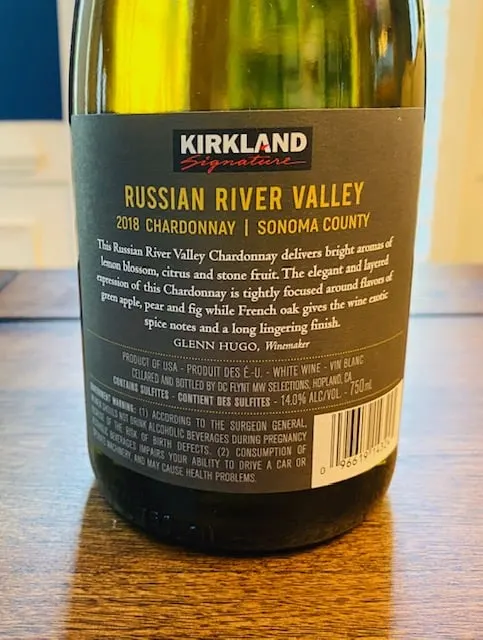 So I'm suggesting this bottle for mid week summer meals, nothing fancy; or maybe as a second or third wine on the night; just easy sipping for Chardonnay fans who want something decent at a fair price.
CostcoWineBlog.com Rating: 87 points
Costco item number: 789895
Purchased at Costco in: Atlanta, GA (Cumberland)
Alc. 14%