Banfi is a super dependable name in Italian wine and their wines typically offer a good bang for the buck.
We have found quite a few wines from them at Costco over the years, most recently their Chianti Classico, Centine red blend, and a couple years back even a Gavi.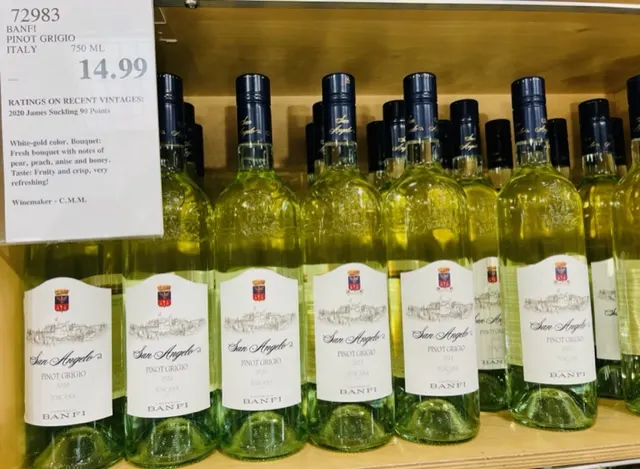 This is our first time tasting their Pinot Grigio which we found at Costco for $14.99 along with a 90 point score mentioned on the placard on the prior vintage from Suckling. Online, I found this bottle selling around $20, so Costco is offering a nice discount compared to that.
In the glass this wine is a pale straw with citrus fruit on the nose; it is medium in body with a little more depth actually than expected or that it's super light color might lead on. Flavors are green apple, pear, and lemon; the wine has a good bit of acidity and a very nice finish.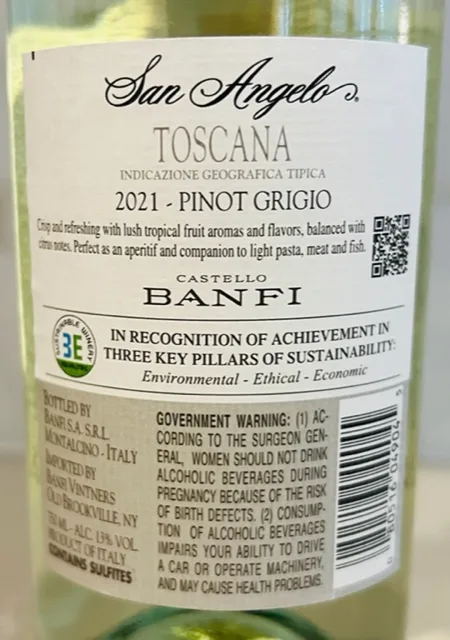 This is Pinot Grigio for people who don't think they can like Pinot Grigio. It's not light and boring, but rather flavor packed and quite enjoyable. This would also be a good pick for fans of New Zealand Sauvignon Blancs looking for something a little different.
For everyone else, it's a nice, crisp and refreshing, summer wine. Glad we tasted it.
CostcoWineBlog.com Rating: 88 points
Costco item number: 72983
Purchased at Costco in: Atlanta, GA (Kennesaw)
Alc. 13%