It's nice to see this Kirkland Pinot return to store shelves in the latest 2018 vintage. This bottle is a reader and personal favorite among the Kirkland wine portfolio.
There are a few important things to note that are carried over from the prior 2017 vintage. First is the price which has stayed the same at $14.99, which we think it totally fair for a wine of this caliber.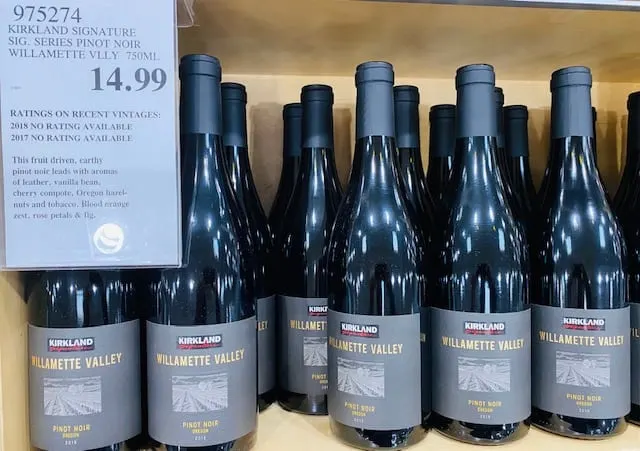 Next is the winemaker, Sarah Cabot, who also made the previous vintage. Here's a story we found with a little more info about her. Given how much we enjoyed the 2017 vintage, when we saw her name on the back of the 2018, we figured we were in for more of the same. And that turned out to be the case…
My tasting notes are very similar to the prior vintage, but in the end, I ended up enjoying this bottle a little more. It's a great Pinot buy for $15.
This wine pours a pale to medium ruby with juicy cherry on the nose; more cherry, and cola flavor in the mouth, with a touch of Dr Pepper, some boysenberry, little spice, a little oak. The fruit is really vibrant and youthful and the wine is very pleasant throughout. Clean through the finish. Just well made.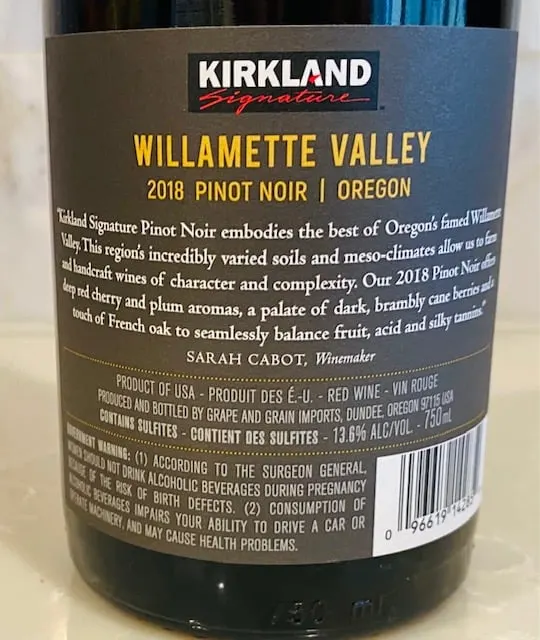 We went 89 points on the last vintage but I'm bumping this up to 90 with this new 2018 vintage. I much prefer this to the current vintage of the Kirkland Russian River Pinot and it's perhaps a slight notch up from the Carneros Pinot that we also really enjoyed recently. Of the Kirkland Pinots out there right now, I think that this is the one to buy.
CostcoWineBlog.com Rating: 90 points (a Costco Wine Top Pick)
Costco item number: 975274
Purchased at Costco in: Atlanta, GA (Kennesaw)
Alc. 13.6%