It's been a little while since we last reviewed the Kirkland Russian River Pinot Noir. I apologize for that; I really can't believe it's been about a year and a half and perhaps we missed a vintage or two.
This wine has always been pretty middle of the road for me; maybe that's why I overlooked it, although I tend to buy all these Kirkland bottles when I see them so I can review for the site.
We reviewed the latest Kirkland Carneros Pinot a few months back, and frankly, I think it's just a better wine that happens to also be at a slightly better price ($10 for the Carneros vs $13 for this Russian River). Historically, the Kirkland Carneros starts to appear in stores around May timeframe.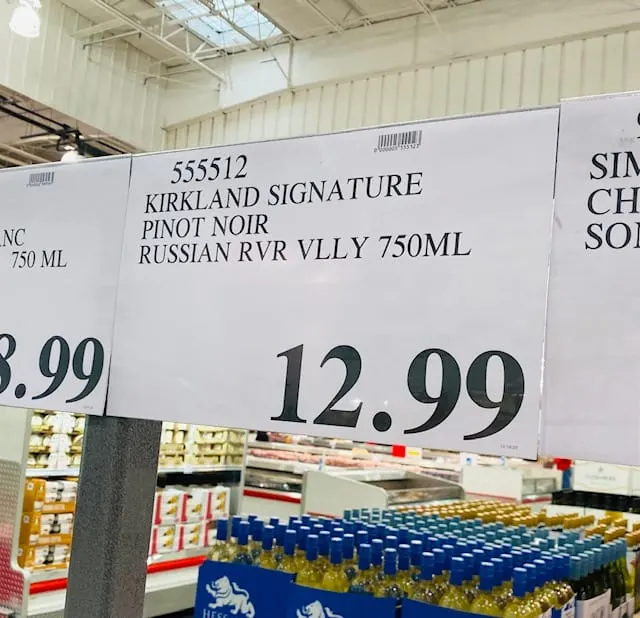 But like all Kirkland wines, I go in expecting good things, or at least a fair representation of the varietal and the location at a good price. More often than not, that's exactly what these wines provide and sometimes you get a nice upside surprise.
The 2019 vintage of the Kirkland Russian River Pinot though leaves a little be desired, again. I think it's an ok wine, but not a great wine and it's one that I wouldn't buy again because there are better options out there.
The winemaker changed from our last review. Previously the wine was made by Anthony Austin from Sonoma Coast Vineyards. Now there's a new name on the back label, Barbara Ignatowski, of Vintage Wine Estates and The Ranch Winery. That's about all the info I could turn up in a quick Google search. Let's get into the wine.
It pours a pale to medium ruby in the glass with spicy cherry nose; flavors of black cherry, raspberry with a little Dr Pepper; nice mouthfeel but a little disjointed into the finish; the wine just doesn't leave you wanting to come back for more. Tried a decant but it didn't do much. The wine just wasn't very interesting, and I love Russian River Pinot.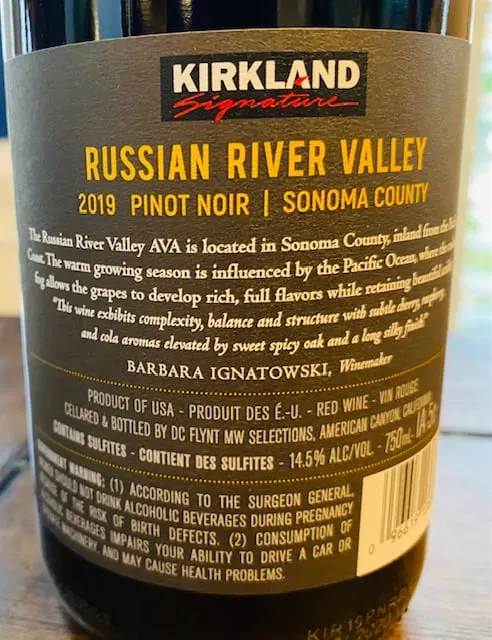 This marks back to back Kirkland bottles that we felt came up short. We just reviewed the Kirkland Bordeaux Superieur that we also can't recommend to readers.
But not to worry there are plenty of home runs on our Top Picks list, many priced in this same ballpark that would make excellent buys right now. Try to find some of those before they're gone, especially those Riojas.
CostcoWineBlog.com Rating: 86 points
Costco item number: 555512
Purchased at Costco in: Atlanta, GA
Alc. 14.5%