Here's an interesting red blend from the Jumilla region of Spain. It was $9.99 and the Costco placard displayed a nice 93 point rating from Wine Spectator. I love Spanish wine, so why not give it a shot?
The blend is 80% Monastrell, 15% Syrah and 5% Cabernet Sauvignon; retail price seems to be closer to $16 so Costco is bringing it in at a good discount. I saw it at multiple places online for $12. Also, noticed it picked up 88 points from Wine Enthusiast.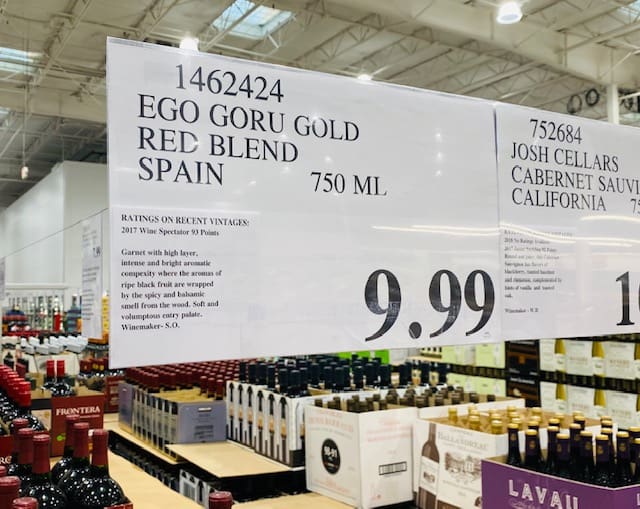 The wine pours a medium to deep purple in the glass with a spicy nose; it is light and subtle in the mouth with juicy dark fruit, some black cherry with vanilla and mocha notes towards the finish.
This was a really fun wine and was a little different than I expected. There's a little sharpness with the Monastrell but overall, this wine was very elegant with a nice tannic structure, just more refined and elegant than I was expecting from a rather inexpensive Spanish red blend.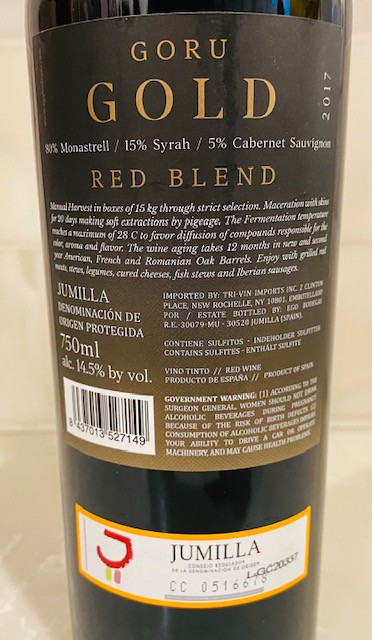 Spanish wine fans will enjoy this one, as will fans of other red blends; it's a bit of old world combined with a little new world. Not a bad buy at all for $10.
CostcoWineBlog.com Rating: 89 points
Costco item number: 1462424
Purchased at Costco in: Atlanta, GA (Kennesaw)
Alc. 14.5%