Finally, we found this. Just like many of you have trouble finding the wines we review here, we also sometimes have trouble finding the ones our readers recommend. Each trip to the store, we cross our fingers hoping to find them.
The new Kirkland Chateauneuf has been out for a while, and readers have reported good things. This is always a treat to find and a reminder why we shop at Costco. I'm still fascinated by the fact that they produce this wine, and offer it at such a good price.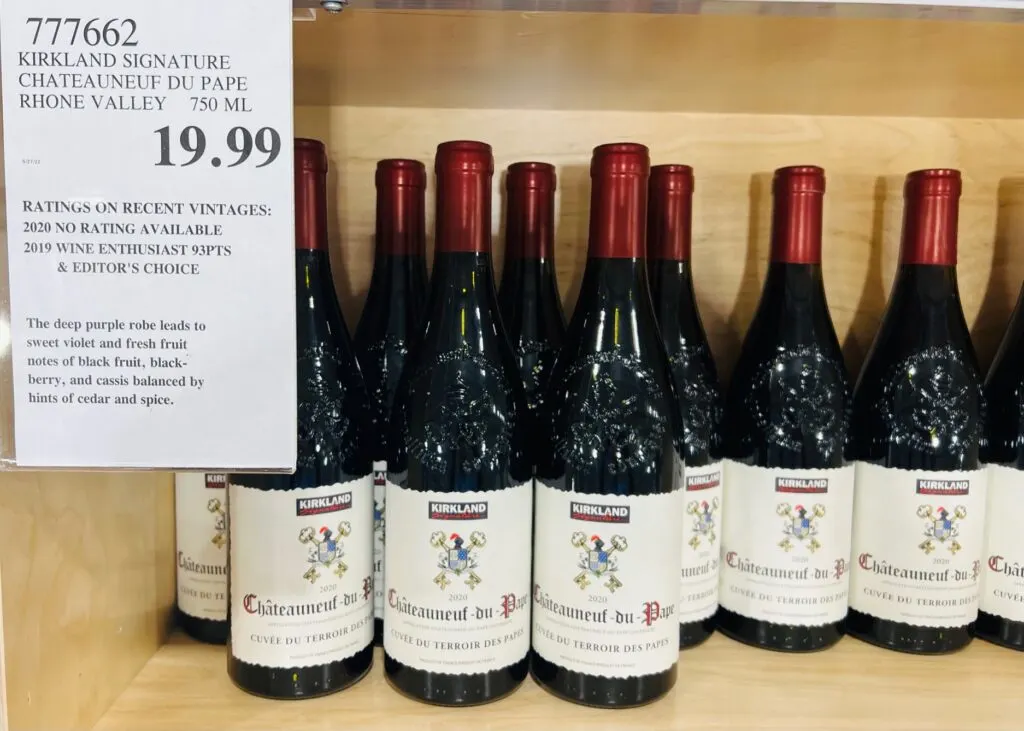 In fact this year, that price dropped back down to $19.99 where it was priced for a long time. Last vintage it crept up to $21.99, so we are happy to see it return to under $20.
This is likely one of the Kirkland bottles we've tasted the most over the years. Here's a look back at of our historical ratings for the Kirkland Signature Chateauneuf du Pape.
2019 88 points
2018 90 Points
2016 90 Points
2015 89 Points
2014 88 Points
2013 93 Points
2012 91 Points
2011 92 Points
2010 91 Points
2009 91 Points
The varietal breakdown is the same as the past three vintages: 70% Grenache, 10% Syrah, 10% Mourvedre and 10% Cinsault. Our tasting notes are also very similar to prior vintages but we're finding this one to have more in common with the very good 2018 vintage rather than the 2019.
In the glass the wine is a medium ruby with spicy, earthy aromas; mostly dark fruit, blackberry, blueberry, black cherry; the wine is peppery into the finish with nice acidity, dry and lingering in the close. Nice structure and depth.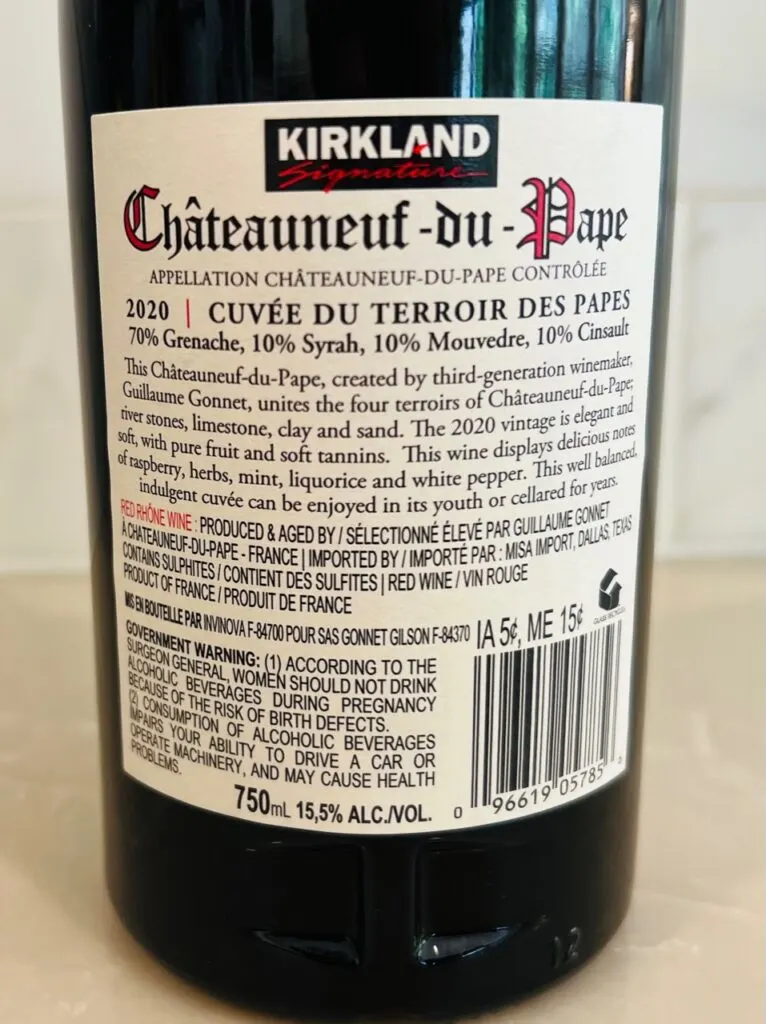 This is just a classic Chateauneuf du Pape at a great price. Having dropped down to a still respectable 88 points with the prior vintage, we're going to bump this one back up to 90 points and put on our Recommended wine list. Also a good pick to cellar for a few more years.
CostcoWineBlog.com Rating: 90 points (a Costco Wine Top Pick)
Costco item number: 777662
Purchased at Costco in: Atlanta, GA (Kennesaw, GA)
Alc. 15.5%