This is a classic Napa bottle that we were surprised, but delighted, to find at Costco. We've visited this winery a couple of times and have tasted many vintages of their Petite Sirah, always enjoying them, along with most of the other wines Stags' Leap Winery offers.
Note: Stags' Leap Winery and Stag's Leap Wine Cellars are two different entities. Stag's Leap Wine Cellars produces the popular Artemis Cabernet that can often be found at Costco and we reviewed a couple years ago.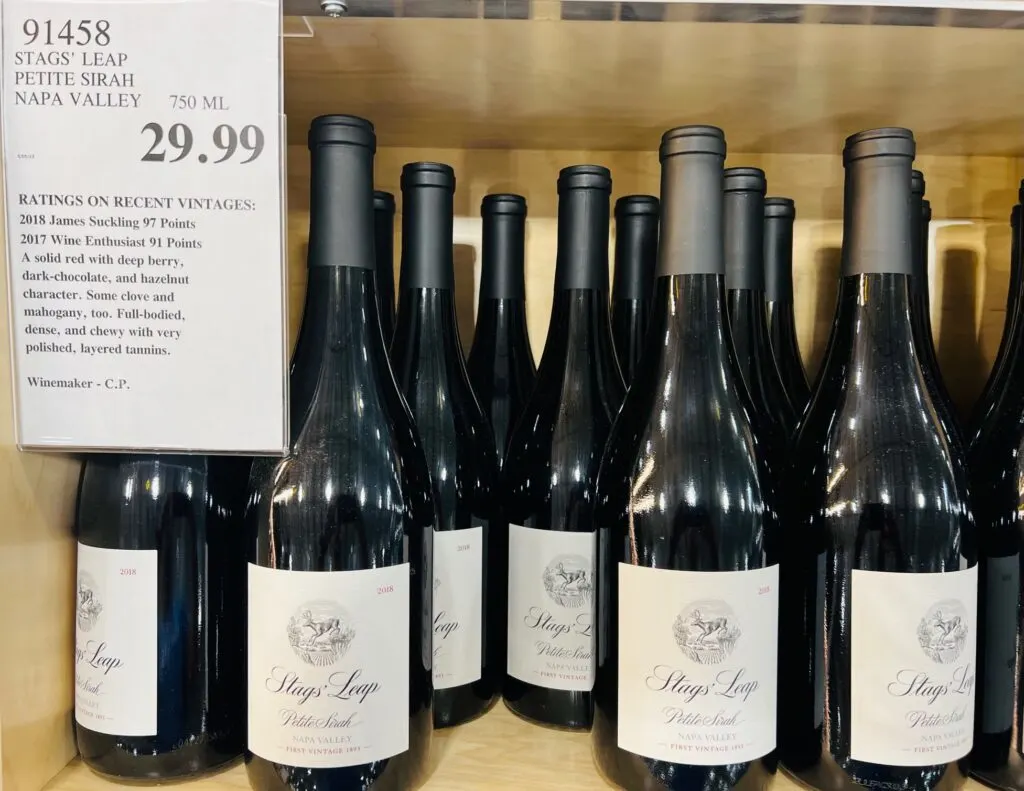 Pricewise, Costco brought this Petite Sirah in a little below other outlets at $29.99. Total Wine carries it for $31.99 and Wine.com for $36.99. On the placard above it lists the Suckling score at 97 points. But in our online searches we show him giving it 93 points so we think that may be a mistake.
Getting into it…the wine pours a medium purple in the glass and is loaded with deep dark fruit, blackberry, blueberry flavors, plenty of spice; super grippy tannins and some earthy, vegetal notes; dry throughout and especially in the finish.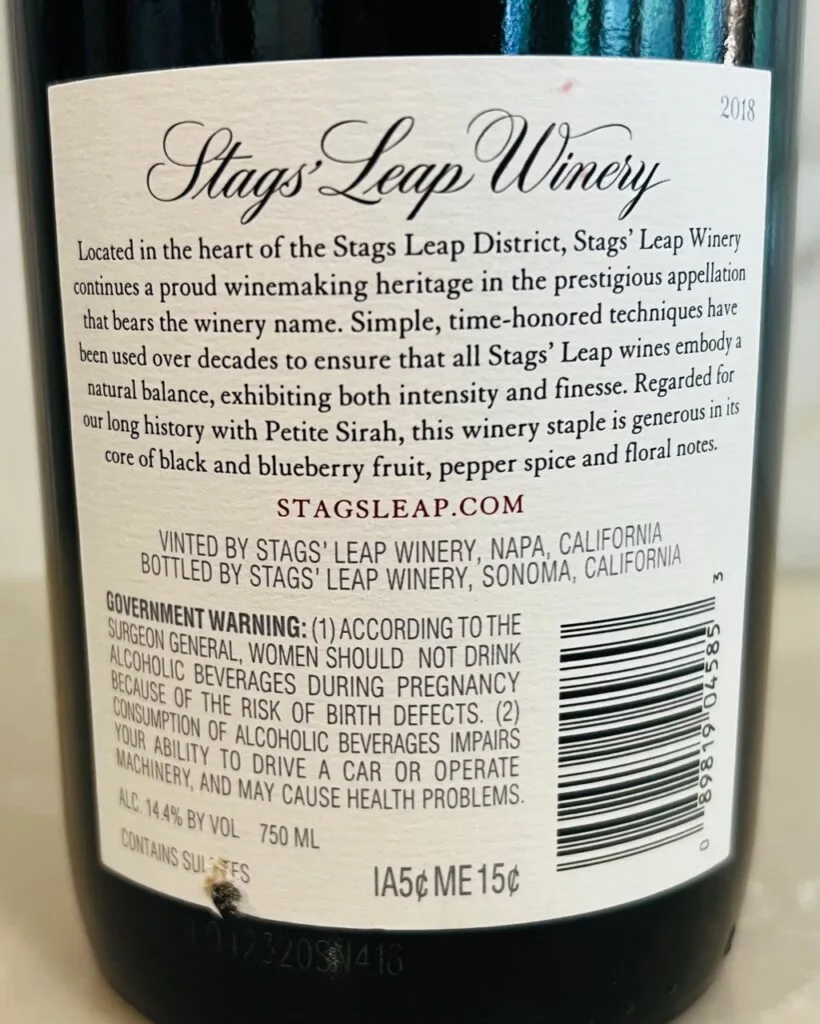 We're big fans. This bottle is perfect when you're looking for something a little different. It would also be a great pick to bring to a wine party. And of course, pop it open with some grilled meats this summer.
We'll be adding this one to our Top Picks list.
CostcoWineBlog.com Rating: 90 points (a Costco Wine Top Pick)
Costco item number: 91458
Purchased at Costco in: Atlanta, GA (Dallas, GA)
Alc. 14.4%