We always look forward to tasting the latest vintage of the Kirkland Chianti Classico, but remain a little reserved as it's historically not been one of our preferred wines in the Kirkland portfolio.
Last year the price jumped up $1 to $8.99, and at least it didn't go any higher with this vintage. Still can't believe Suckling is going 92 points on these wines (2019). We just don't see it.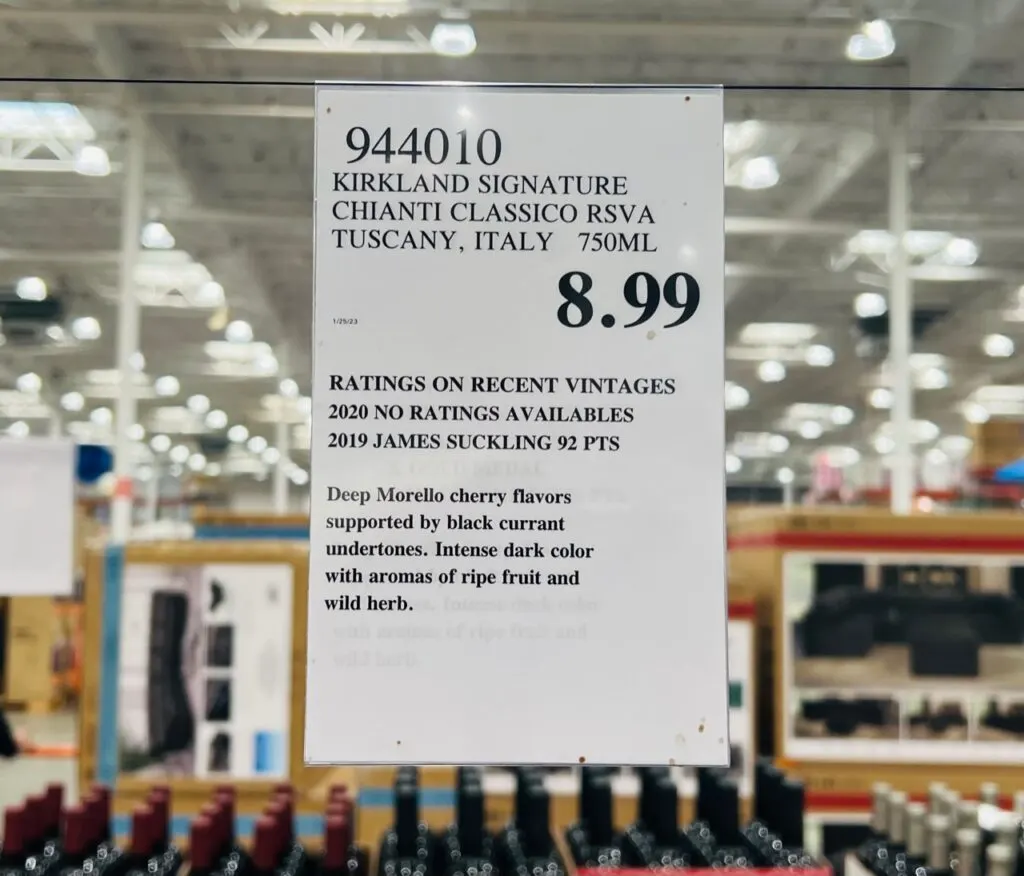 If you look over our reviews of previous vintages, we keep this pretty average at around 87 points.
2013: 88 points
2014: 88 points
2015: 88 points
2016: 87 points
2017: 86 points
2018: 87 points
2019: 87 points
This new vintage was a little rough on the initial pour. Just thin and disjointed. I will say it improved significantly with some air (1 hour plus), but it started at such a low point that even significant improvement couldn't get it to a place where we wanted.
In the glass this wine is a pale ruby; there's subtle red fruit on the nose; flavors are mostly cherry and raspberry; good acidity, quick finish. Overall, just light, thin and not super interesting.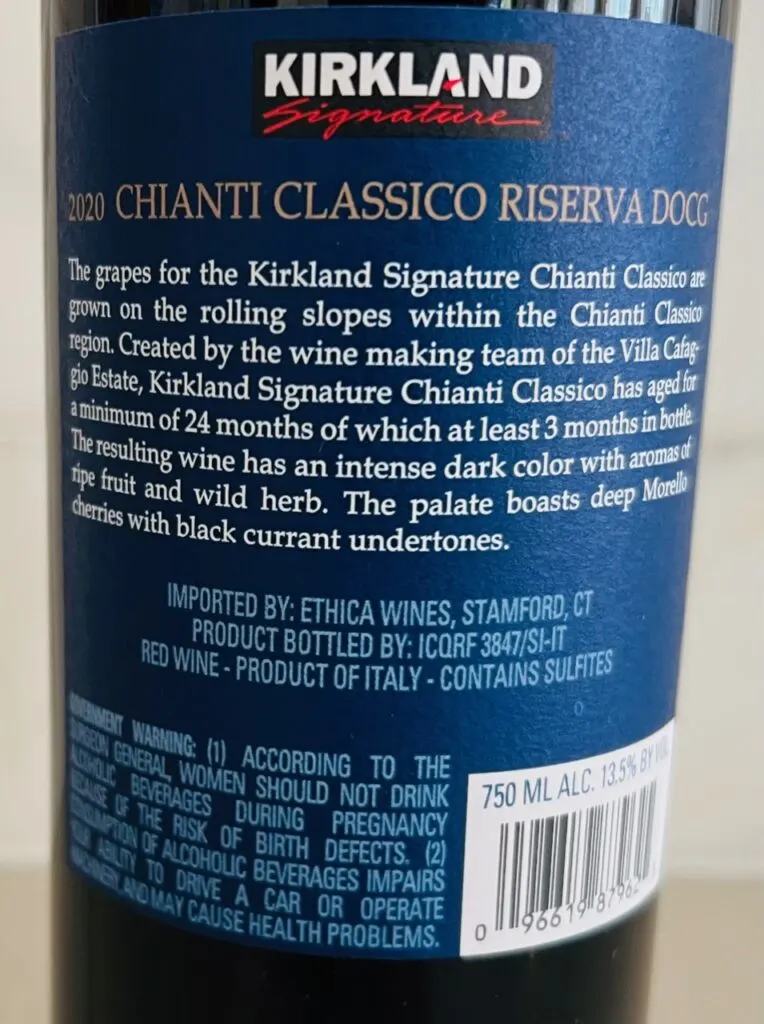 It's a drinkable Chianti, perfect for an easy pizza night that won't break the bank. But for just a few bucks more you can do a lot better in a Chianti and other Italian reds.
CostcoWineBlog.com Rating: 85 points
Costco item number: 944010
Purchased at Costco in: Atlanta, GA (Kennesaw, GA)
Alc. 13.5%