Here's a popular Kirkland wine that's back in the latest vintage.
First thing we noticed is a price jump to $8.99 from a previous $7.99 that we saw for the 2018 vintage. Before that it was hovering around $8.49, so this is the first time it's broken new ground, but still just by a smidge.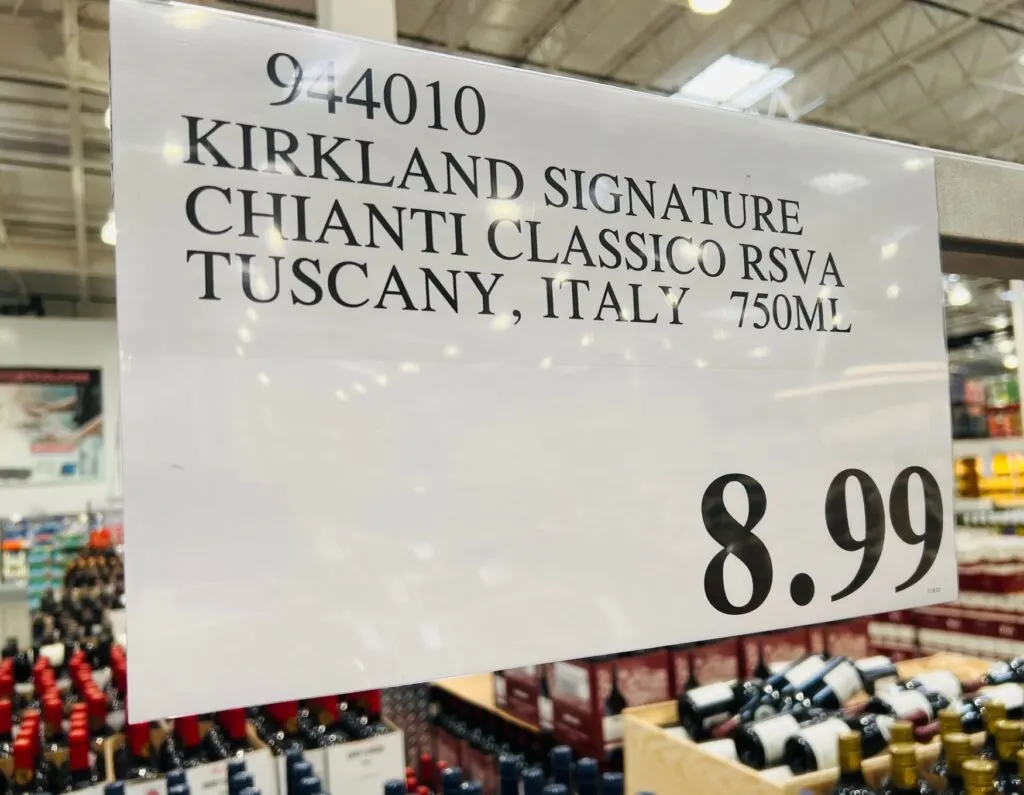 Historically, we've found this to be a good Kirkland wine, but not a great one. Here's a look at our ratings for all the vintage we've tasted and reviewed:
2013: 88 points
2014: 88 points
2015: 88 points
2016: 87 points
2017: 86 points
2018: 87 points
So we're averaging in the ballpark of 87ish points, and that's again where we land with this new 2019 vintage. Our tasting notes are very similar to years past as this wine remains super consistent as a light and easy Chianti that is perfect for mid-week pizza night.
The wine pours a light to medium ruby in the glass with red fruit and spice on the nose; in the mouth it is medium in body with more red fruit on the palate; flavors of cherry, anise with earthy undertones; in the finish the wine is dry and acidic.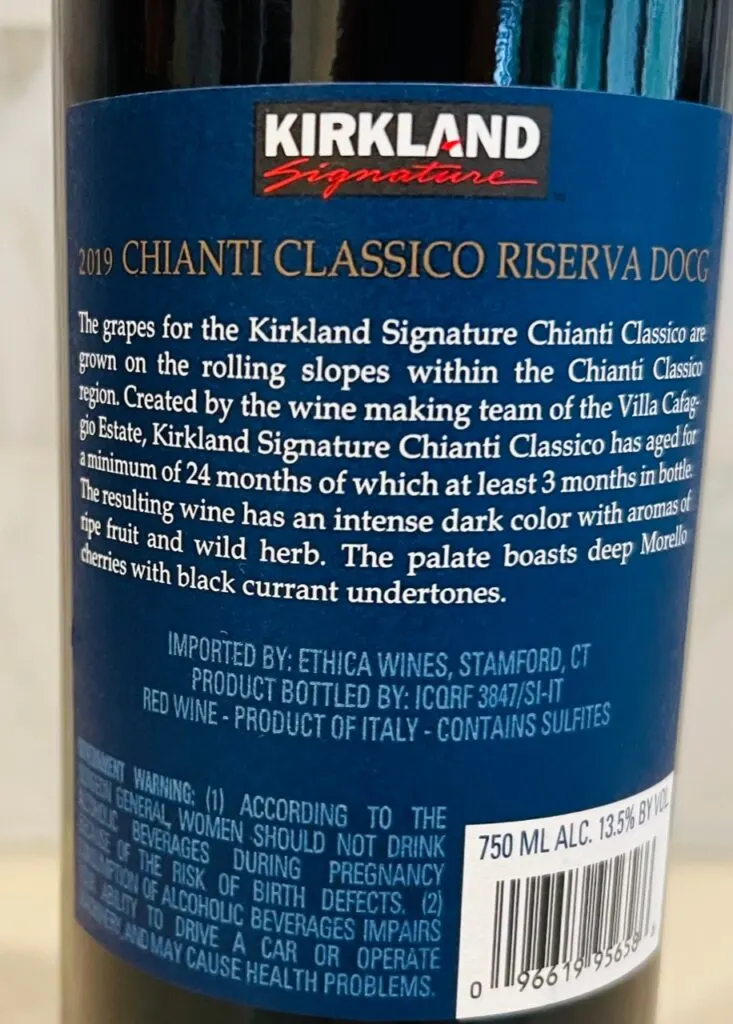 This vintage was almost exactly what we expected, and our feeling remains consistent. This is a fair buy and a good wine for the money, but for a few bucks more you can get a decent bump in quality (example: Cecchi Chianti).
CostcoWineBlog.com Rating: 87 points
Costco item number: 944010
Purchased at Costco in: Atlanta, GA
Alc. 13.5%