What a pleasant find this turned out to be. We're always fans of Chianti Classico and consistently find them to deliver a big bang for the buck. This bottle is a perfect example of that.
Costco's price is fantastic at only $12.99. The wine is $19 at Total Wine. As far as solid buys under $15, this one is definitely towards the top of that list for us. 93 points from Suckling too.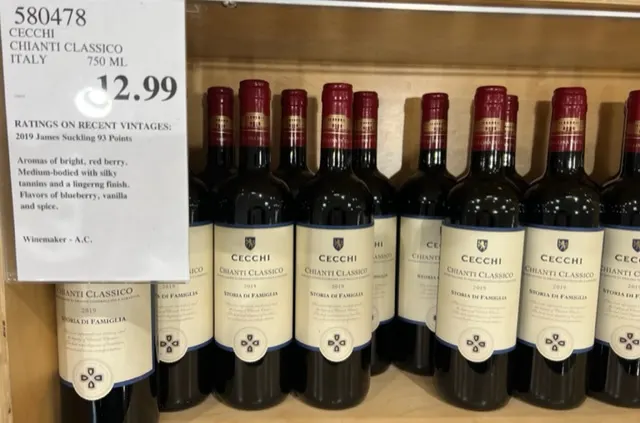 It pours a light ruby in the glass with a nice aromatic nose of dried fruit and spice, a little dusty book. The wine is medium body and packed with nice red fruit, cherry, pepper and spice; it is acidic and dry into the finish.
Overall, this is just signature Chianti Classico brought in at a fantastic Costco price. Really enjoyable, and a perfect table wine for just about any occasion. This is a bottle we might stock up on at this price.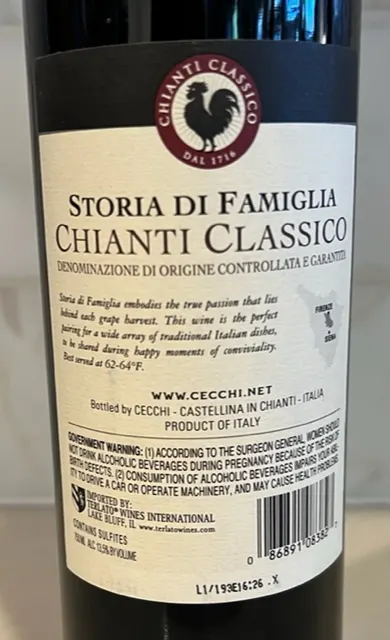 CostcoWineBlog.com Rating: 89 points
Costco item number: 580478
Purchased at Costco in: Atlanta, GA (Kennesaw)
Alc. 13.5%