We can't believe we ran into this wine at Costco. My Favorite Neighbor is among the darlings of the wine world right now it seems. Stories praising this wine seem to be on regular rotation on our Apple News feed.
We first tried it in the 2018 vintage at a steakhouse (Flame in Springfield, MO of all places) and couldn't believe how well it held up to the hype. It was delicious and the price was very reasonable (2X retail at the restaurant so it was $95).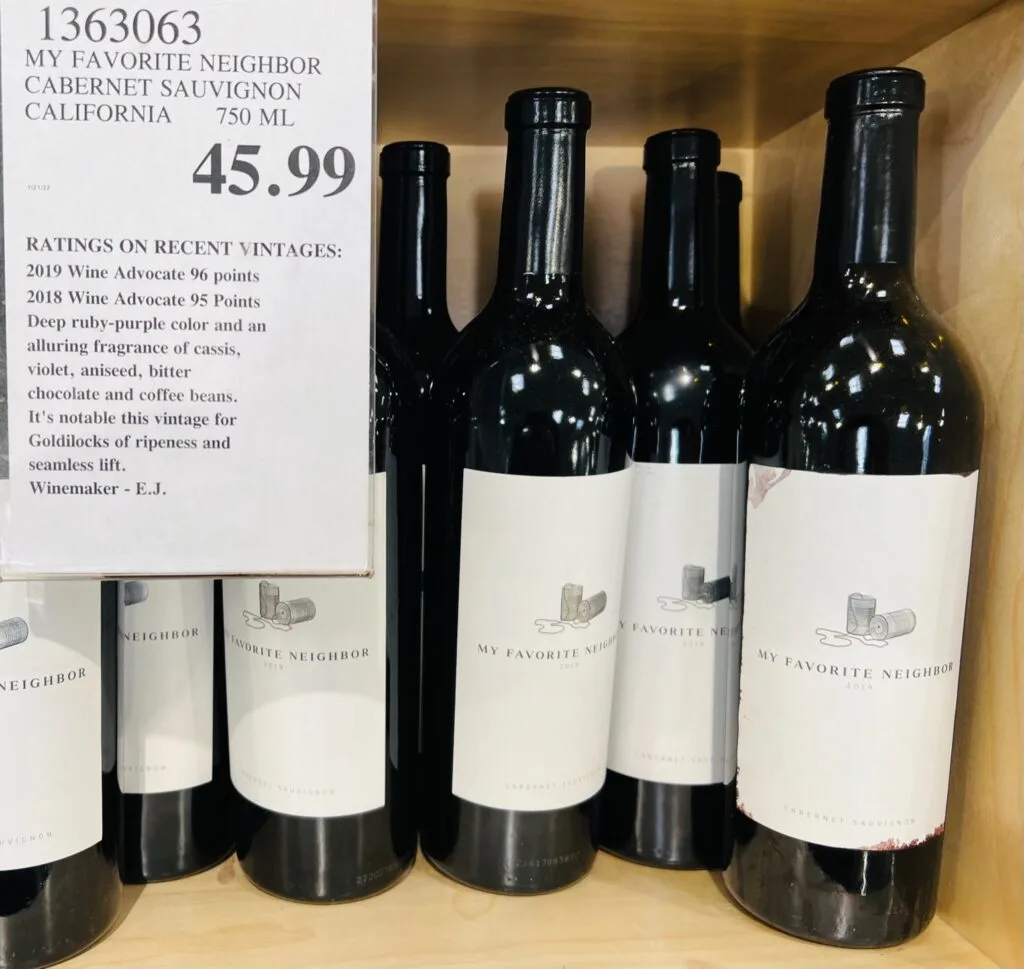 At Costco we just found it for $45.99, which is about what you will find it for at other outlets including Total Wine, so don't get bummed if it's not at your Costco; keep an eye out at other stores too. You're not missing out on a lot of price difference by buying it at Costco in this case. Retail price is $50.
The critic ratings are super high for a wine under $50. The 2019 vintage pulled down 96 points from Wine Advocate and 95 points from Wine Enthusiast; it received 95 points for the 2018 vintage from Wine Advocate.
This vintage is comprised of fruit from San Luis Obispo County (prior vintage was Paso Robles), and it's got a little more to it than just Cab. The makeup is 77% Cabernet Sauvignon, 11% Petit Verdot, 8% Petite Sirah, 3% Syrah and 1% Malbec.
Getting into the wine, it pours a dark ruby in the glass with red fruit, herbs and spice on the nose; on the palate there's a nice combo of red and dark fruit flavor, a good dose of black cherry with some mocha notes towards the finish; silky tannins; medium plus in body with a strong finish.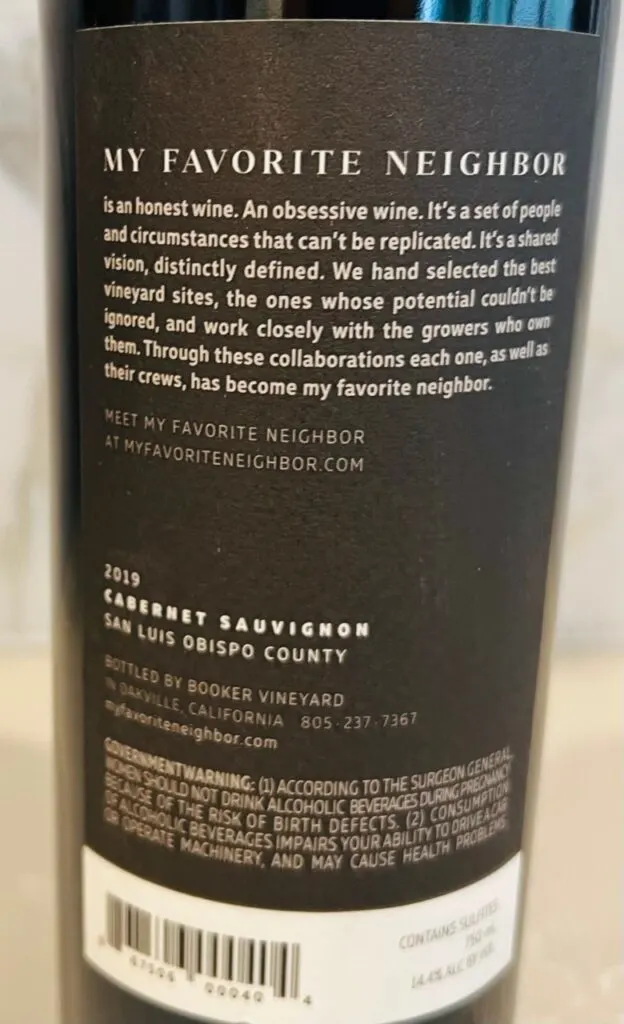 This is just a really well-made wine that seems like it could cost 2-3X what it does. Fans of wines like Austin Hope looking for something in a similar price range that just overdelivers will find a lot to like here. We can't wait to follow this exciting brand into future vintages.
CostcoWineBlog.com Rating: 95 points (a Costco Wine Top Pick)
Costco item number: 1363063
Purchased at Costco in: Atlanta, GA (Cumberland)
Alc. 14.4%