There's quite a bit of new info to share about the latest vintage of the Kirkland Russian River Pinot, and it's all positive.
First off is the new label which surprised us; seems like they've tried quite a few different looks to this bottle over the years. We like it, and you can see how it different it is from the last bottle we reviewed (2019 vintage).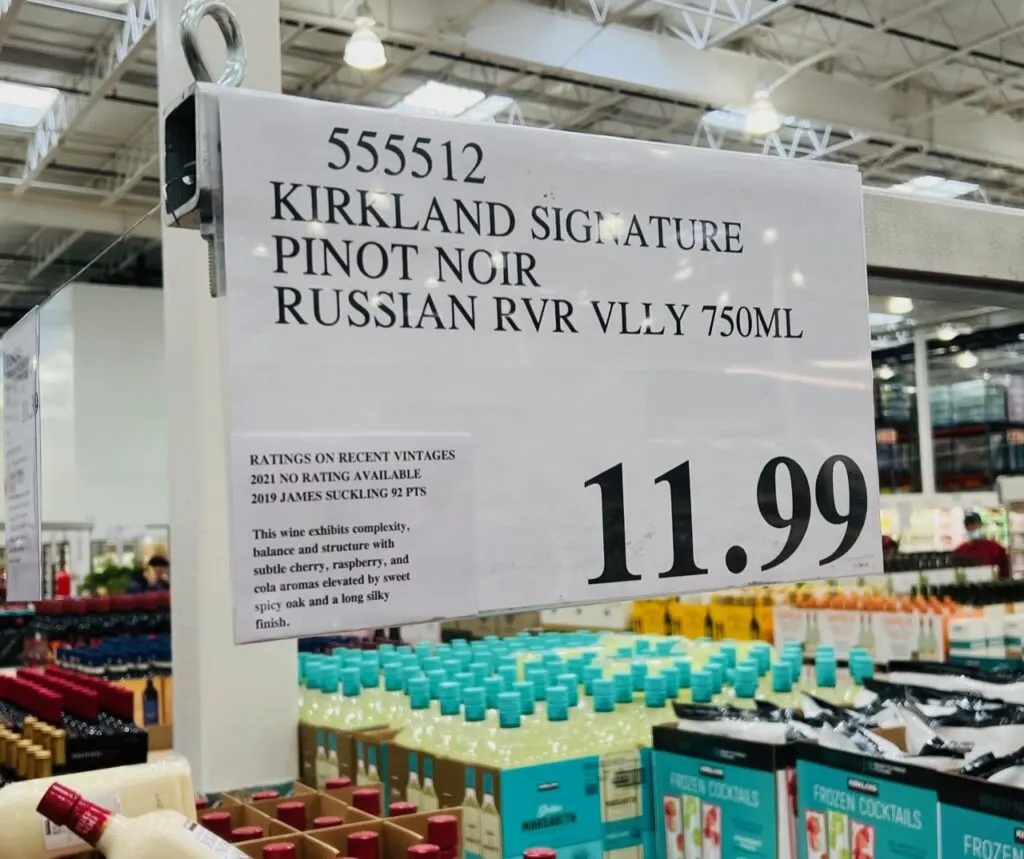 More good news with the price, which is down $1 to $11.99, making this likely the lowest priced Pinot from Russian River you'll see around.
Historically, we haven't always been in love with Kirkland Russian River Pinot, preferring the usually excellent Kirkland Carneros. But that's about to change too.
Our ratings on the Kirkland Russian River Pinot over the years:
2014 86 points
2015 85 points
2016 87 points
2019 86 points
This new 2021 vintage is our favorite so far. It needed a little air to open up; started pretty basic but got more complex. The wine is young no doubt but didn't taste quite as young as we expected.
It's a pale ruby in the glass with red fruit aromas, a little oak; more red fruit in the mouth, cherry, raspberry with good depth and acidity; finishes powerful and lingers for a while.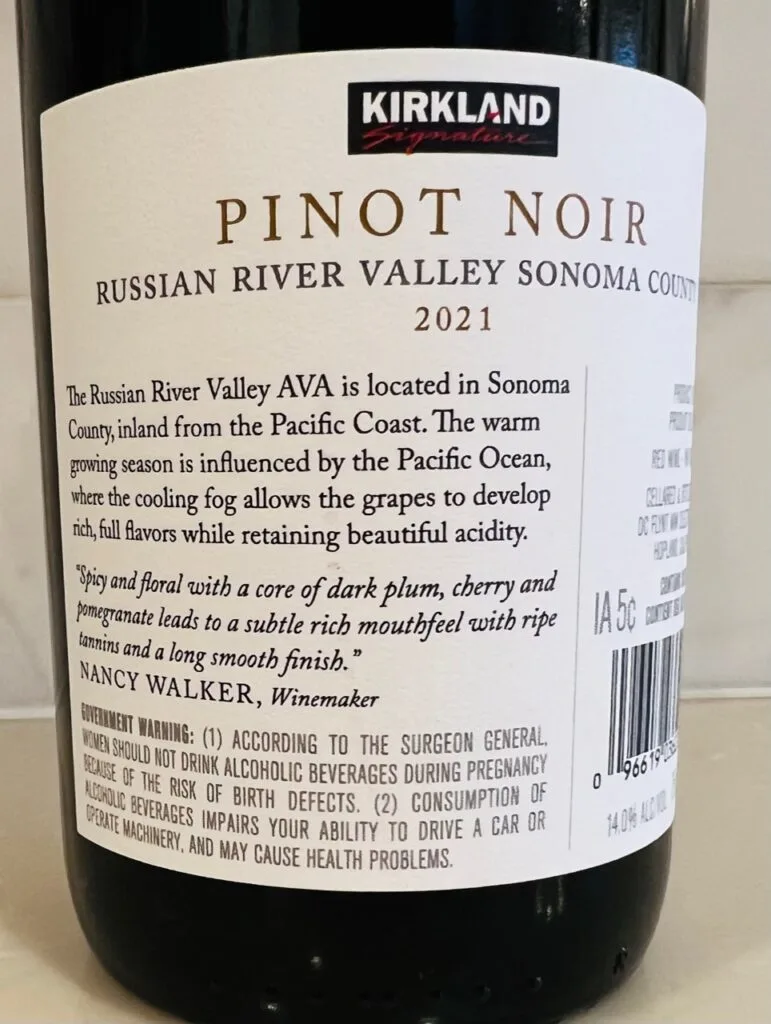 We're fans of this one. And if you, like us, didn't fall in love with the Kirkland Carneros Pinot this year, the Russian River might be the way to go.
We should also mention the Kirkland Willamette Valley Pinot in this discussion. It's in the same price range ($12.99) and really tasty if you happen to see it still lingering around stores.
CostcoWineBlog.com Rating: 89 points
Costco item number: 555512
Purchased at Costco in: Atlanta, GA (Cumberland)
Alc. 14.0%