Look what's back in stores and right on time. We usually see the Kirkland Cotes De Provence Rose hit stores in the July 4th timeframe.
And be aware, these bottles move fast. Like really fast. We wouldn't be surprised to see them cleared out in the next few weeks. So if you've enjoyed it in the past, and/or find this review compelling, you might want to stock up.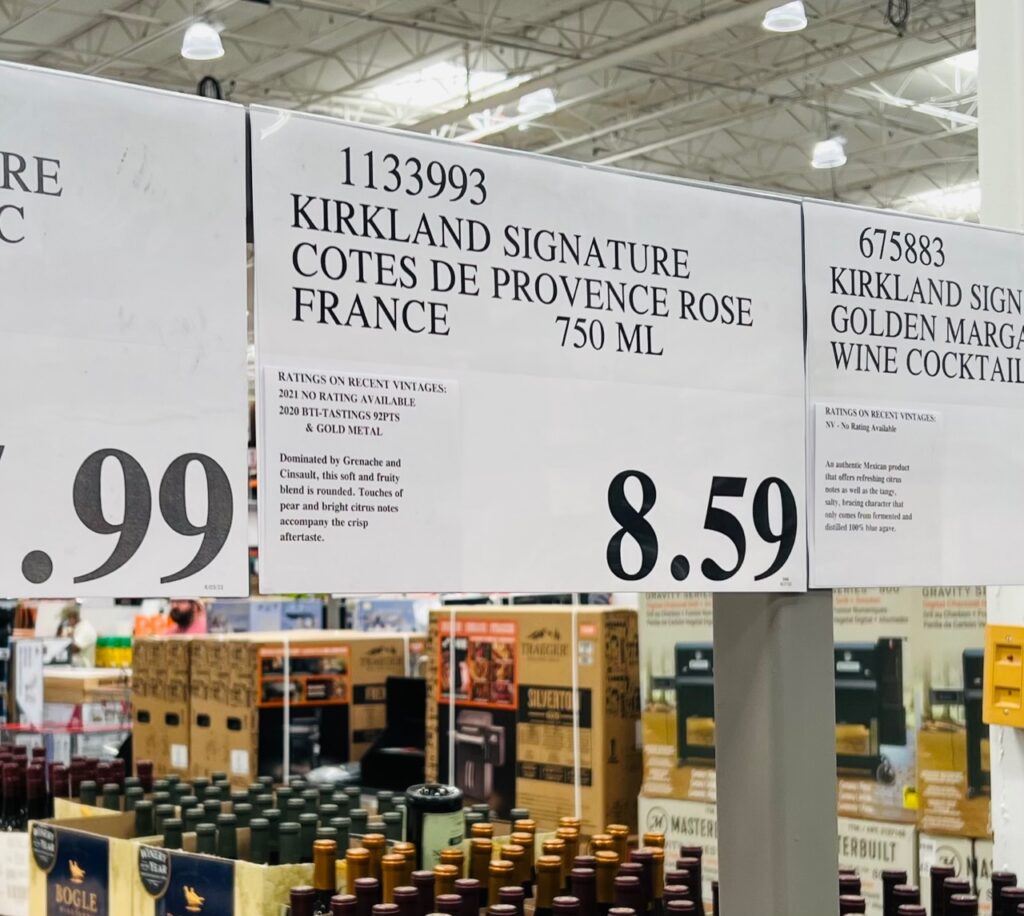 Right off the bat, you'll note the price has stayed the same (for the most part, actually 10 cents cheaper). Two vintages ago, it had climbed to $9.99, and then it came back down for some reason.
We've always enjoyed this wine. Here are our historical ratings:
2016 90 points
2017 90 points
2018 89 points
2019 89 points
2020 90 points
I guess many of you agree, which is why this one moves through stores so fast.
This year's blend is slightly different than the previous vintage. It consists of 43% Grenache, 28% Cinsault, 10% Syrah, 8% Vermentino, 5% Carignan, 4% Ugni Blanc and 2% Mourvedre. Last year's blend had a little Tibouren in it. It is the same winemaker as year's past.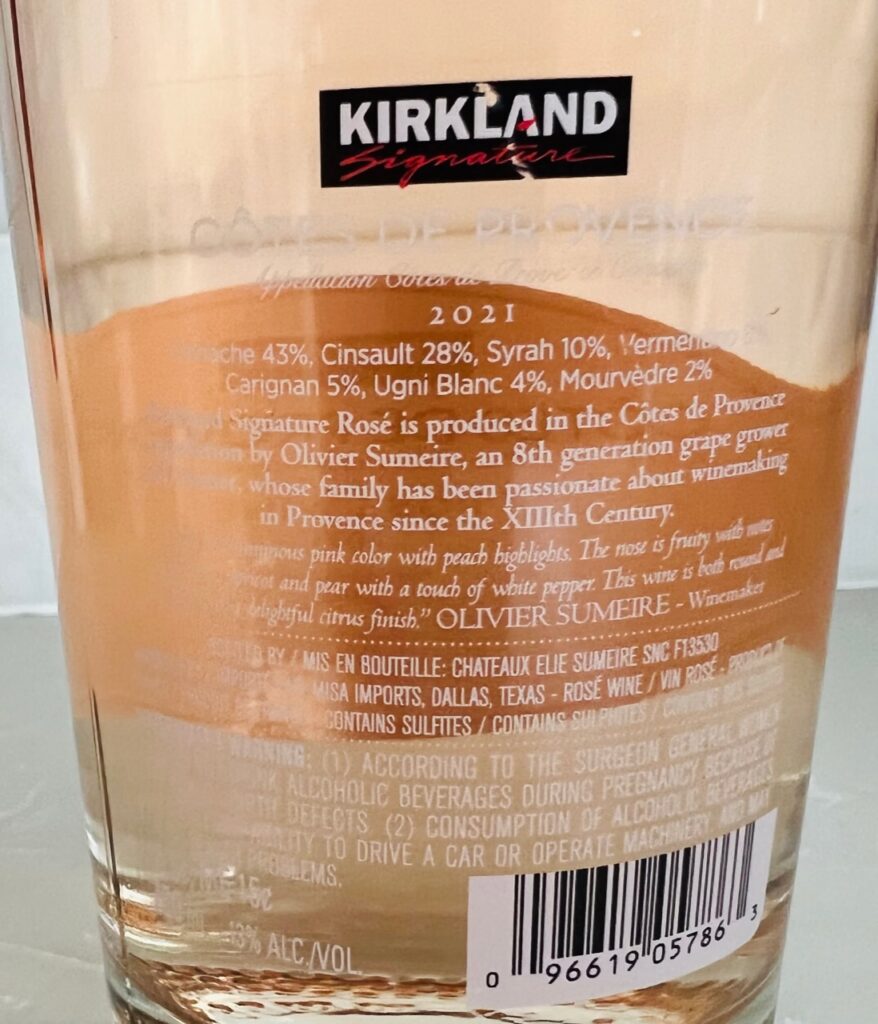 Our tasting notes year to year are very similar. So as you can guess, this new vintage is a big time winner, once again.
The wine is a pale salmon on the pour with strawberry, red berry and white peach flavors; light tanginess, super crisp. Right on par with previous vintages, and probably one of the best Kirkland buys we'll see in stores this year.
As we said before don't wait. If you like French rose or have enjoyed this one in the past, stock up when you can. The price is right, it's drinking perfectly, and it pairs really well with the summer season. Cheers.
CostcoWineBlog.com Rating: 90 points (a Costco Wine Top Pick)
Costco item number: 1133993
Purchased at Costco in: Atlanta, GA (Kennesaw)
Alc. 13%