This wine tends to move quickly once it hits the aisles at Costco. This is not surprising considering it's an $8.99 Provence Rose. These wines are almost always at least $12 per bottle. Apart from that, this wine is consistently approachable and a good value. The perfect light-salmon color is appropriate for Spring and all of the occasions in which one would want a pink wine.
The nose on this wine is quite aromatic. I immediately imagine the wild strawberries that I used to see growing in the Smoky Mountains when my family would go backpacking. At the same time, I can also imagine sitting next to a rocky cliff by the sea. There is a very mineral quality to the wine as well as slight salinity.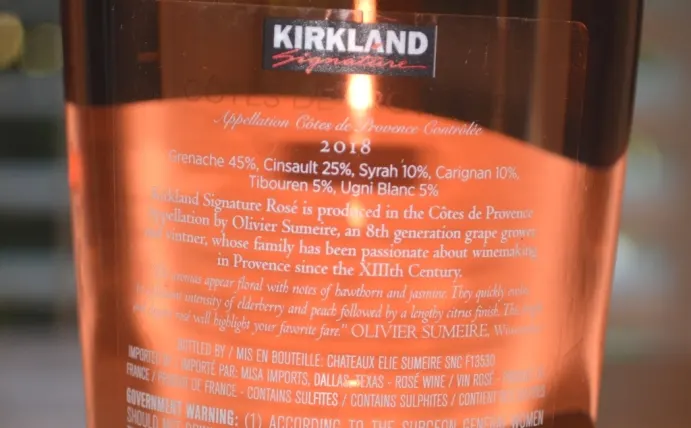 On the palate the wine is dry and clean. There's a little heat up front even though the wine has only 12.5% alcohol. The alcohol is definitely prevalent. I get a lot of white peach and notable sweet citrus fruits like Meyer lemon. All of this is held up by a strong mineral backbone. This wine would pair well with raw shellfish or grilled meats like pork and chicken. I have always preferred to pair rose' with spicy Thai food and fried calamari.
This is one that you will not want to sit on. Drink it this year, actually, because the fresh fruit quality will only start to decline as the wine ages. This being said, I always advise people not to purchase a rose' vintage that is two years older than the current year. There are exceptions to this rule, of course, but generally speaking, rose wines are released very soon after bottling and do not age well.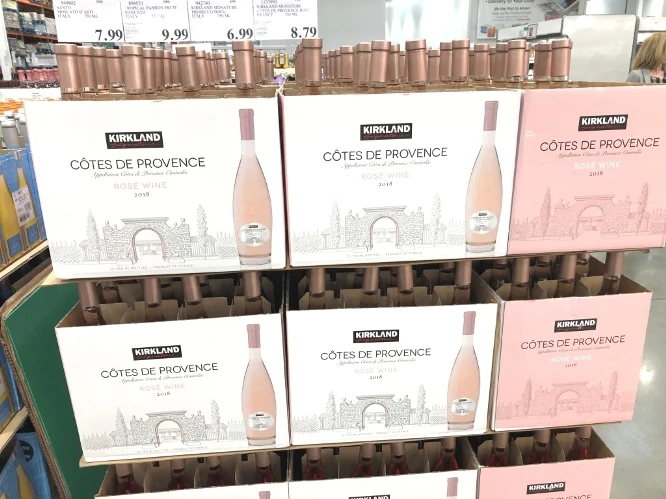 Last year, the price rose slightly to $9.49 from the previous $8.99 cost of the 2016 vintage. This year, at least in my local club, the price was back to $8.99. So that's nice. Don't hesitate to stock up on this if it sounds like something you'd drink throughout the summer, because as I mentioned before, it probably won't last for long.
CostcoWineBlog.com rating: 89 Points (a CostcoWineBlog Top Pick)
Alcohol: 12.5%
Purchased in Buford, GA
Costco Item Number: 1133993