I love New Zealand Sauvignon Blancs on a hot day and now that things have finally turned in that direction (at least down here in the Atlanta area), it's time to start adding a few new ones to the shopping cart.
We just reviewed the Ciel Bleu d'Aquitane Sauvignon Blanc from France that's available for only $6 at Costco and is totally worth it. This Sauvignon Blanc is priced just a few dollars more at $8.99 and is deserving of a few extra points in my opinion.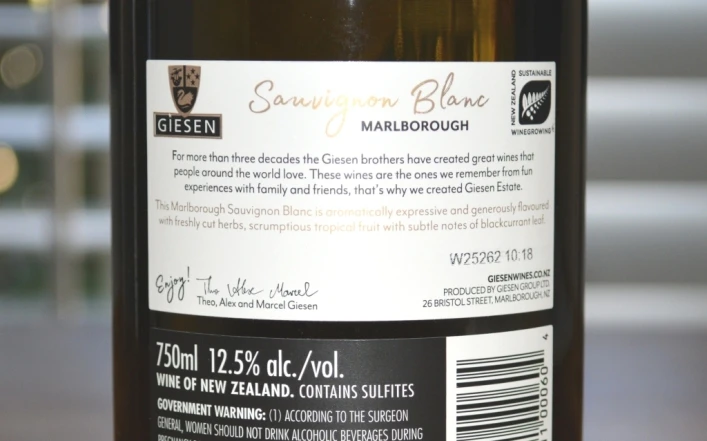 This is one of the better under $10 Sauvignon Blancs I've tasted, particularly if you, like me, have an affinity for this style of tarty white wine to pair with warm weather.
On the pour, this wine is super light, almost see through in the glass. On the nose is citrus fruit dominated by apricot; very nice in the mouth with a little more body and heft than comparable Sauvignon Blancs from the same region. Flavors of apricot, pineapple, lemon and orange; this wine is acidic and grassy as these bottles tend to be, but not overly so. This is a well assembled wine for the money.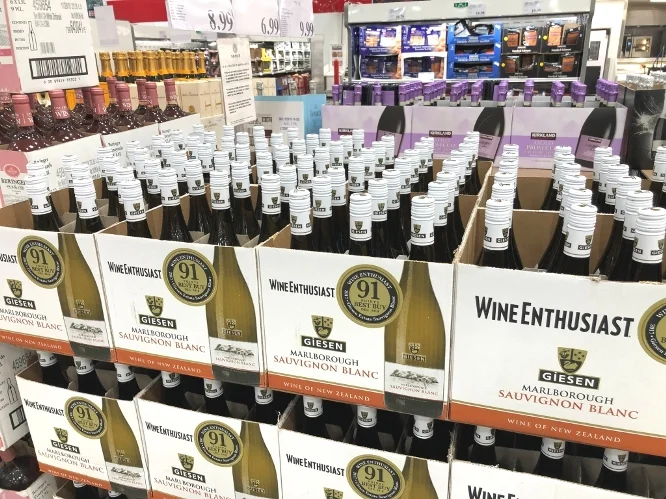 I'm going to go 89 points, which is a little below some of the critics who went 90-91. Fans of Nobilo, the Kirkland Signature Sauvignon Blanc, Brancott, etc. will really enjoy this wine. Among the aforementioned three wines, the Giesen might be the one that I would pick.
CostcoWineBlog.com Rating: 89 points
Costco item number: 264116
Purchased at Costco in: Atlanta, GA
Alc. 12.5%