It's always exciting to see a new bottle from Gerard Bertrand hit Costco shelves and we immediately drop them in the cart, both to review for all of you and also because we consistently enjoy them.
This is the first of this specific one that we've spotted. About a year ago we found the Tautavel blend that was delicious, and also priced at $9.99. The Languedoc Grenache-Syrah makes an occasional appearance, also $9.99 and right in the same ballpark in terms of quality. Of course the Limoux Brut Rose too, which is a perfect summer bubbly if you haven't checked it out yet.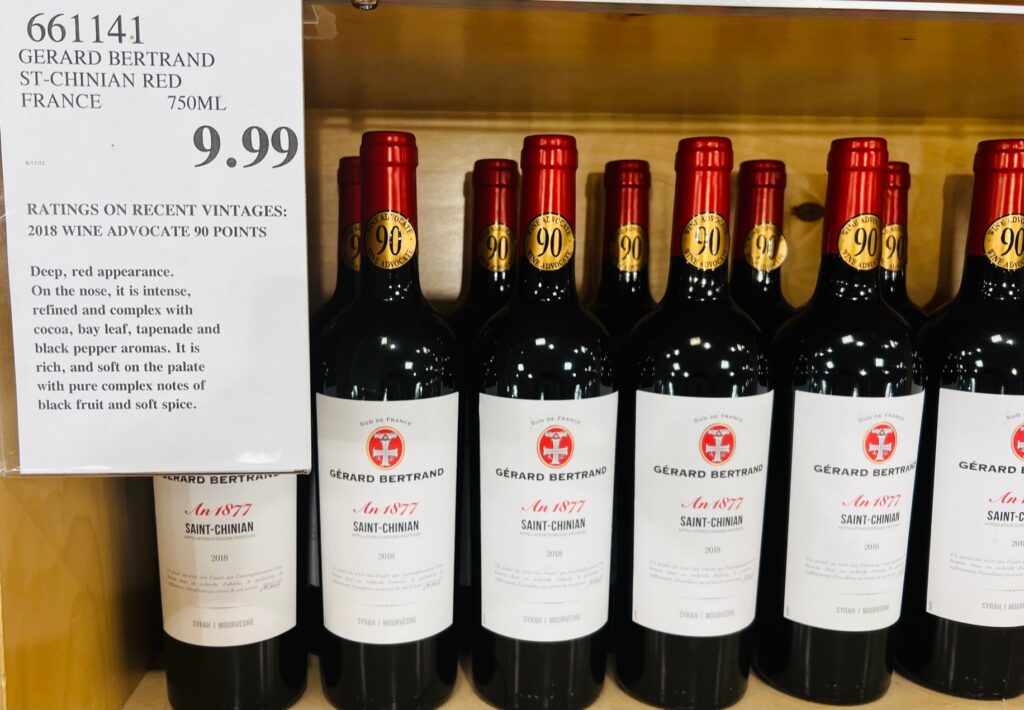 This new Saint-Chinian is an interesting find. The price coming in at $9.99 is of course welcome, but this blend is 60% Syrah and 40% Mourvedre so a little different, and we enjoyed it immensely.
Our tasting notes are similar to the Tautavel, and in the end, we're going to score them the same. We felt the Saint-Chinian had a bit more of an acidic bite to it, which hit us just right.
The wine pours a medium ruby in the glass, earthy, spice, wild flower aromas; medium plus in body with dark fruit flavor, blackberry, black cherry, anise, and then that good dose of acidity along with some peppery spice into the ultra dry finish.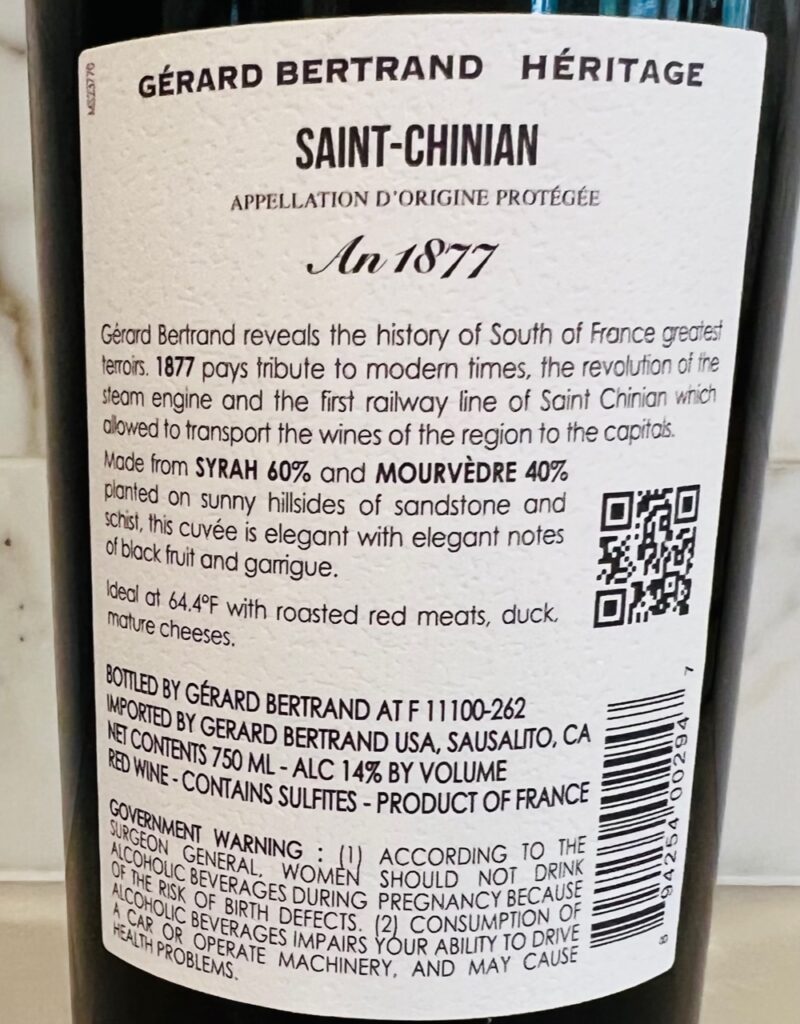 We paired this with some grilled flank steak and it was perfect. This bottle should be a no brainer for fans of Gerard Bertrand's other reds, as well as those looking to make an entry. Tasty juice for sure, and Costco's price is hard to beat for a wine of this caliber.
CostcoWineBlog.com Rating: 89 points
Costco item number: 661141
Purchased at Costco in: Atlanta, GA (Kennesaw)
Alc. 14%