This is consistently a solid Kirkland wine buy that sometimes seems to get lost in the shuffle, but I know a lot of readers are on to it now.
The price once again stayed the same at $9.99 which is more than fair for what you get. This wine has a history of hitting high 80, low 90 point scores, with us and the mainstream critics.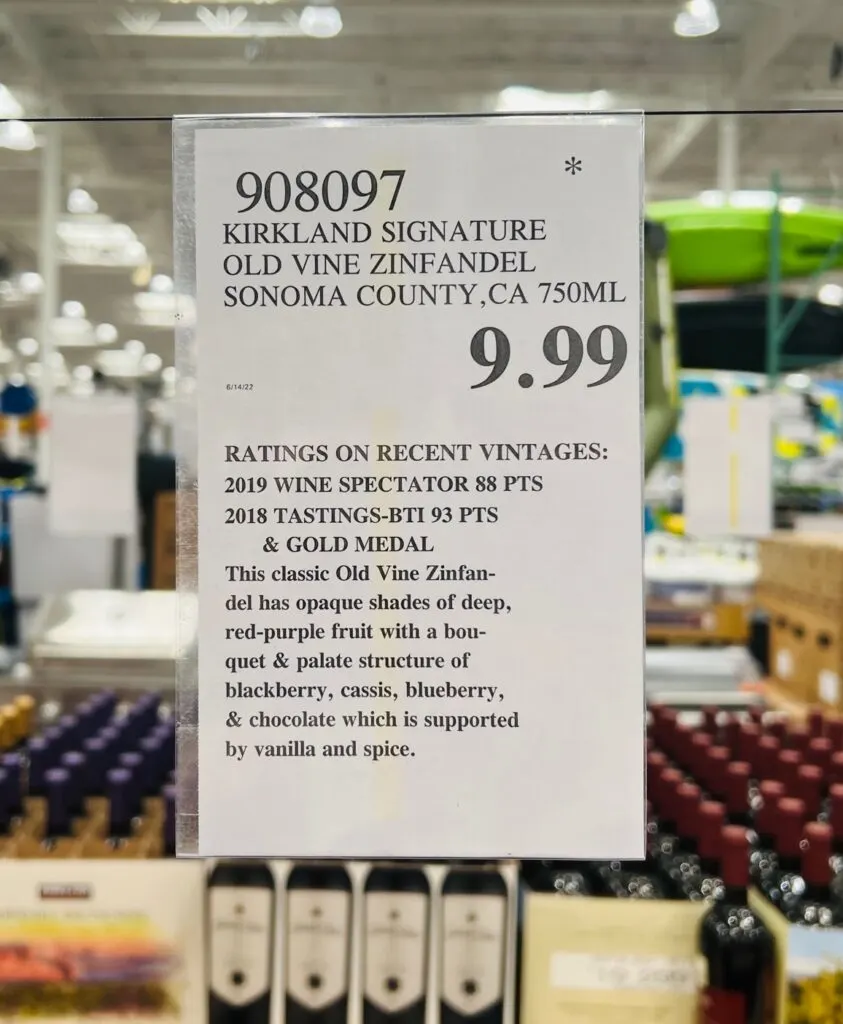 Here's a brief history of our ratings for the vintages we've tasted.
2018 – 89 points
2017 – 88 points
2015 – 90 points
2013 – 87 points
According to the Costco placard, this 2019 vintage received 88 points from Wine Spectator, and that's exactly where we came in too. It's a good buy, and maybe just a tiny step behind the 2018.
The wine has dark berry fruit on the nose; it is full bodied, young, juicy and jammy; flavors of plum, blackberry and black cherry; finishes chalky and dry.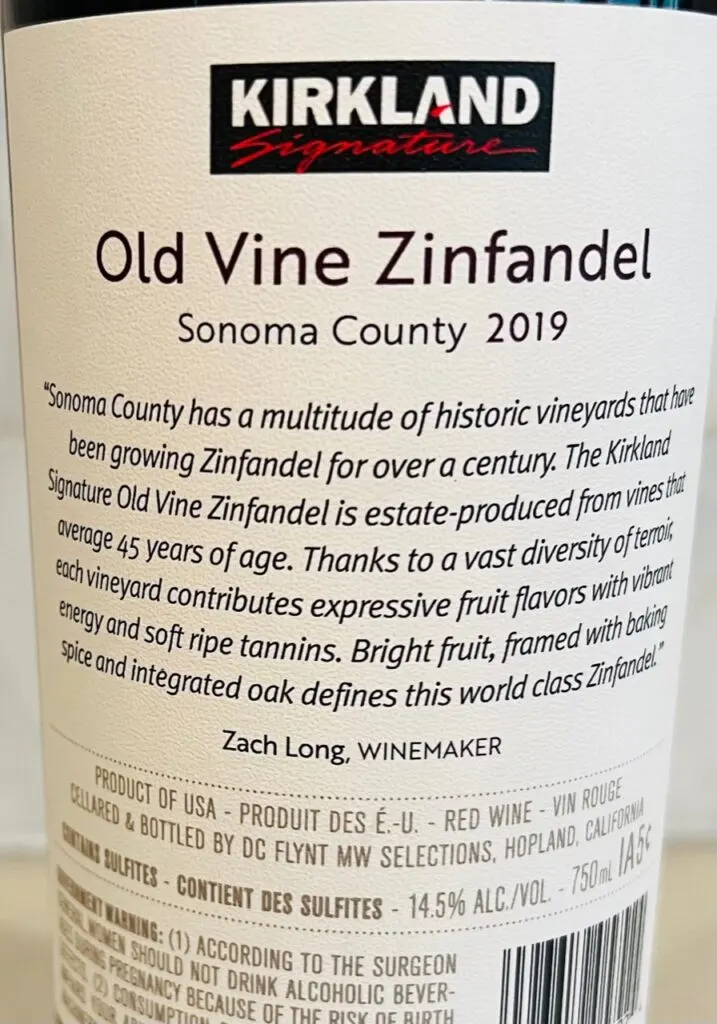 This is always a nice bbq wine, and we paired it with some burgers and brats from the Green Egg, which was nice. I like having a few bottles of Zin on hand when the time calls for it, and this is a tasty and affordable choice.
CostcoWineBlog.com Rating: 88 points
Costco item number: 908097
Purchased at Costco in: Atlanta, GA (Kennesaw)
Alc. 14.5% (coming down, was 15% last year, 15.5% year before)