Here's a Kirkland bottle we've been waiting to arrive, especially as the weather warms up. I know a few readers have spotted it recently, so it should be making its way through stores nationwide right now.
This is likely the fastest moving Costco wine that we track. If you spot it, buy it. While I was waiting to grab my allotment of the wine, two ladies in front of me were working on getting two cases of it to fit in their cart. One of them turned to me and said what a fantastic wine it is for the money. I agreed.
Then I looked up and saw the price on the Costco placard and couldn't believe it. $8.69. Now I know we're not talking huge sums of money here, but last year the price rose to $9.99, which is what I expected, and hoped this new 2020 vintage would be.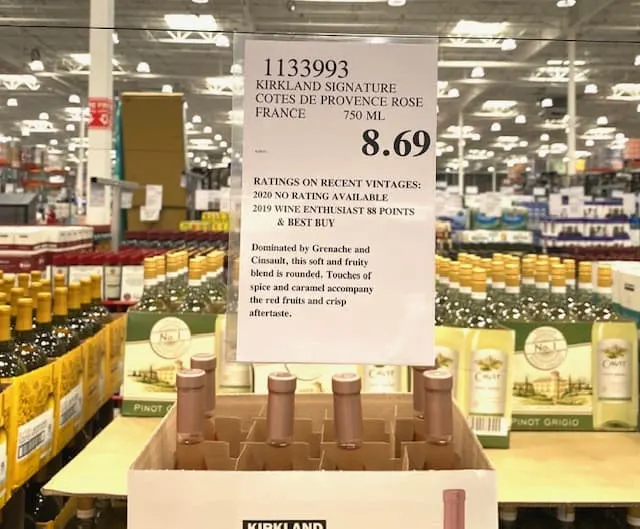 But somehow it's gone all the way down to the same price we saw on the 2016 vintage. A nice little bonus, and just a really great price on high quality Cotes de Provence Rosé.
The blend this year is 35% Grenache, 28% Cinsault, 11% Carignan, 9% Syrah, 7% Tibouren, 4% Ugni Blanc, 4% Vermentino and 2% Mourvedre. It's worth noting this is a little different than the past few years that were heavier on Grenache and didn't include the Vermentino or Mourvedre. But I like this year's blend a lot.
Here's a brief look at our ratings for this wine since it was released in the 2016 vintage.
2016 90 points
2017 90 points
2018 89 points
2019 89 points
So it's been a consistent winner, and that will only continue.
Let's get into the tasting. The wine pours a pale salmon in the glass with red berry on the nose; lots of strawberry with some orange, citrus and white peach flavors; super crisp with nice acidity and minerality throughout. Really a lovely wine all around.
The more of this wine I tasted the more I found to like. Just as the price bounced back to 2016 vintage levels, I'm going to tick the score back up to 90 points for this wine and add to our Top Picks list.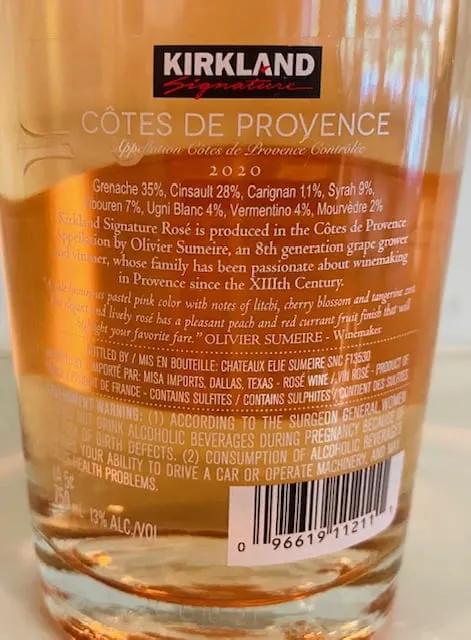 If you've enjoyed previous vintages of this wine, don't hesitate to stock up if you find it. If you're trying this for the first time and enjoy French Rosé, you might want to go ahead and buy a couple.
This is going to move fast, and you don't want to be kicking yourself later for not having a few bottles laying around this summer. (I bought six, but having tasted it, will probably try to go back tonight and scoop up a few more).
CostcoWineBlog.com Rating: 90 points (a Costco Wine Top Pick)
Costco item number: 1133993
Purchased at Costco in: Atlanta, GA (Kennesaw)
Alc. 13% (slightly up from last year which was 12.5%)