Here's a Sauvignon Blanc I've always been curious about. Key word on the label is "Rutherford" which fans of the Kirkland Rutherford Cabernet will be familiar with. It's one of the top regions within Napa Valley, and a personal favorite.
Provenance makes a delicious Rutherford Cabernet Sauvignon that we've tasted and enjoyed; that one is priced in the mid $50s. This Sauvignon Blanc primarily comes from their estate vineyards in Rutherford, although a small percentage of the grapes come from nearby regions.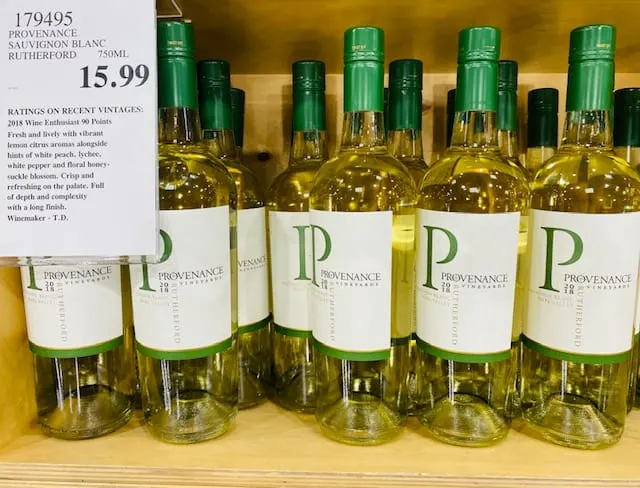 I did a little poking around and found that the wine is almost all Sauvignon Blanc (97.5%) but includes 2% Semillon and .5% Muscat; a little Bordeaux blanc influence.
Costco's price is right on at $15.99. I found the same bottle for $24 at Wine.com and the retail price on the Provenance website is $25. We also have some high critic scores; 90 points from Wine Enthusiast and 91 from Suckling. On this bottle, I completely agree with them. It's delicious.
The wine pours a pale to medium yellow in the glass with a citrusy nose; it is medium plus in body with flavors of green apple, lemon, and pineapple; the wine has a nice sour bite to it and a just touch of oak in the finish.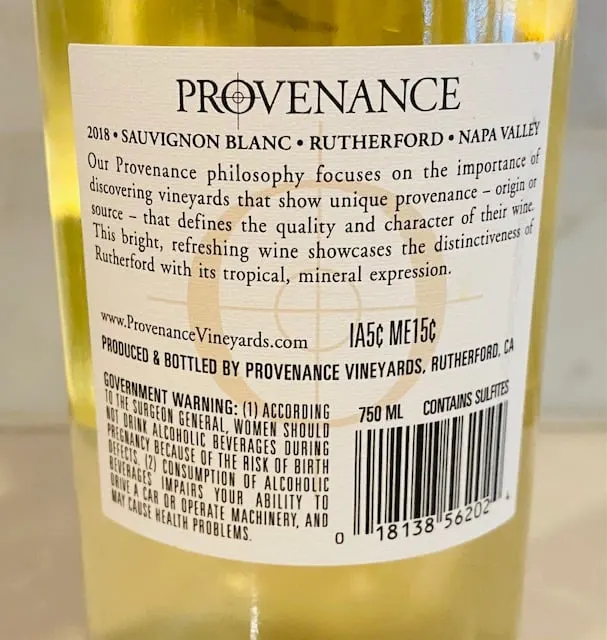 Overall, this one is super crisp and a great summer wine choice. The fruit really shines through, plenty of body and then the hint of oak in the finish makes for a nicely balanced wine that is complex and interesting with every drink.
A great choice for all types of white wine fans.
CostcoWineBlog.com Rating: 90 points (a Costco Wine Top Pick)
Costco item number: 179495
Purchased at Costco in: Atlanta, GA (Kennesaw)
Alc. 14.8%