Here's one of our favorite Kirkland wines coming in right on time with the latest vintage. Fall is usually when this Brunello hits stores, and right off the bat we have some good news with the price staying at $19.99.
Long time readers may remember this wine had crept up to $27 in prior years, and then started coming back down. We really like it right here at $20, which is an amazing price for any Brunello, even more so for a tasty one, as this bottle usually is.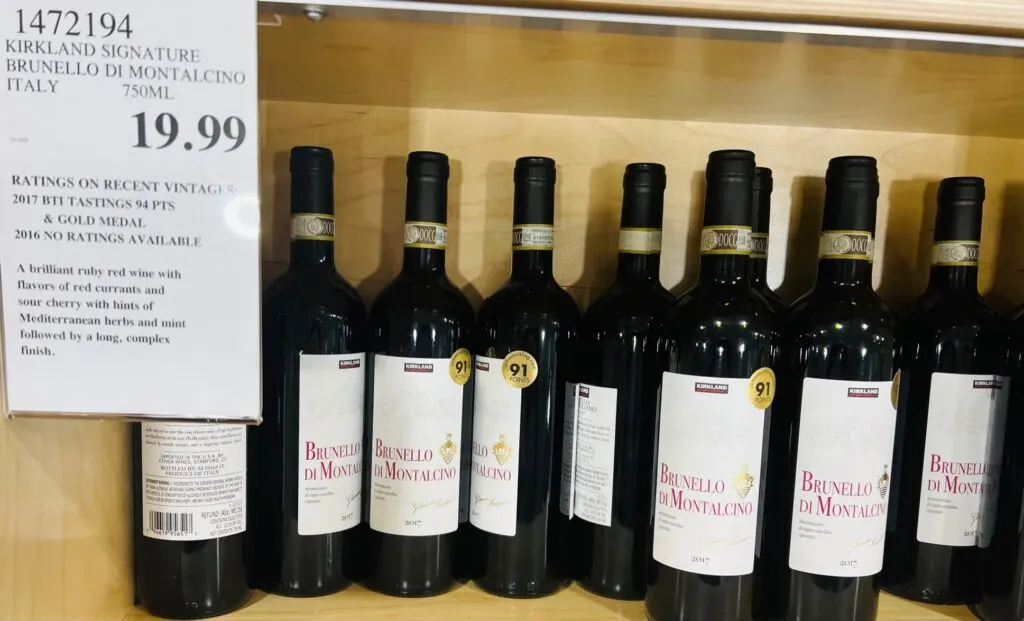 Looking back over our notes, we've tasted every vintage of this Kirkland offering, dating back to the awesome 2010 vintage. Here's a look at the scores over the years.
2010 – 92-93 points
2011 – 86 points
2012 – 87 points
2013 – 88 points
2014 – 88 points
2015 – 89 points
2016 – 91 points
Trending the right direction as we feel this bottle has finally stabilized close to 90 points after that dip almost a decade ago. And that's where this new 2017 vintage will land for us.
The wine is a medium garnet in color with a lovely nose of red fruit and spice; it is medium plus in body with good acidity right off the bat; nice flavor profile with cherry and raspberry; clean finish. Really tasty juice once again.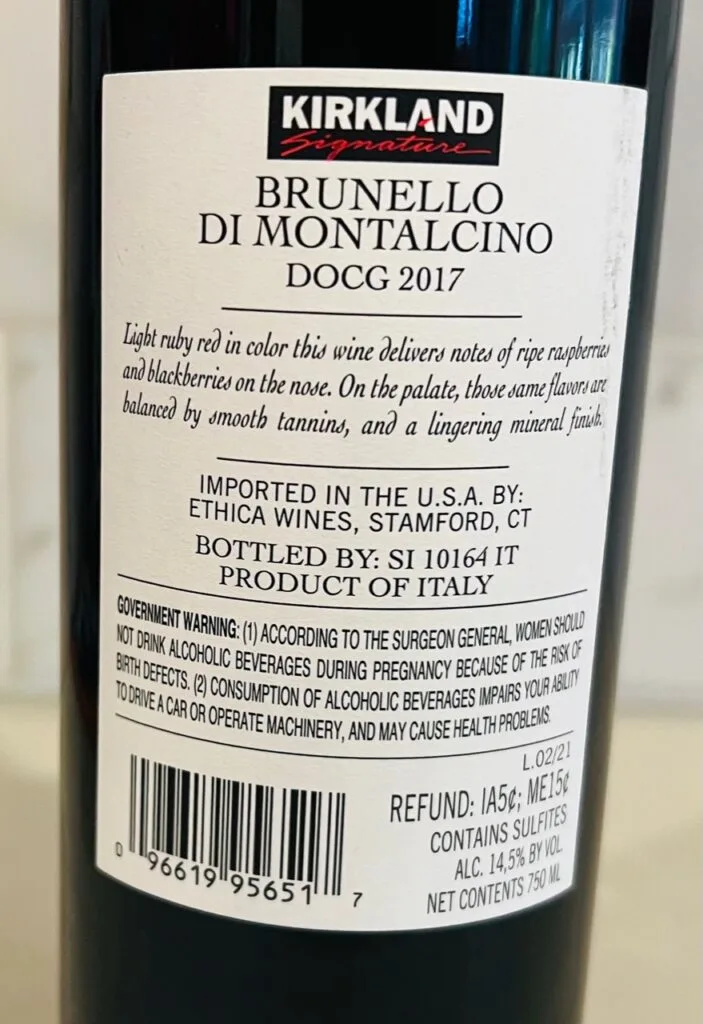 We're going to say this is just a small notch below the 2016, and believe it or not we ran into some 2016 bottles just a few weeks ago and opened one, so it is super fresh in memory.
This is still a favorite and a great buy. We're going to bring the rating down to 90 for the 2017 and recommend Brunello and Italian wine fans give it a shot.
CostcoWineBlog.com Rating: 90 points (a Costco Wine Top Pick)
Costco item number: 1472194
Purchased at Costco in: Atlanta, GA (Cumberland)
Alc. 14.5%